News
Alma Mater Day Pride for Charity
Publish date: Oct 24, 2016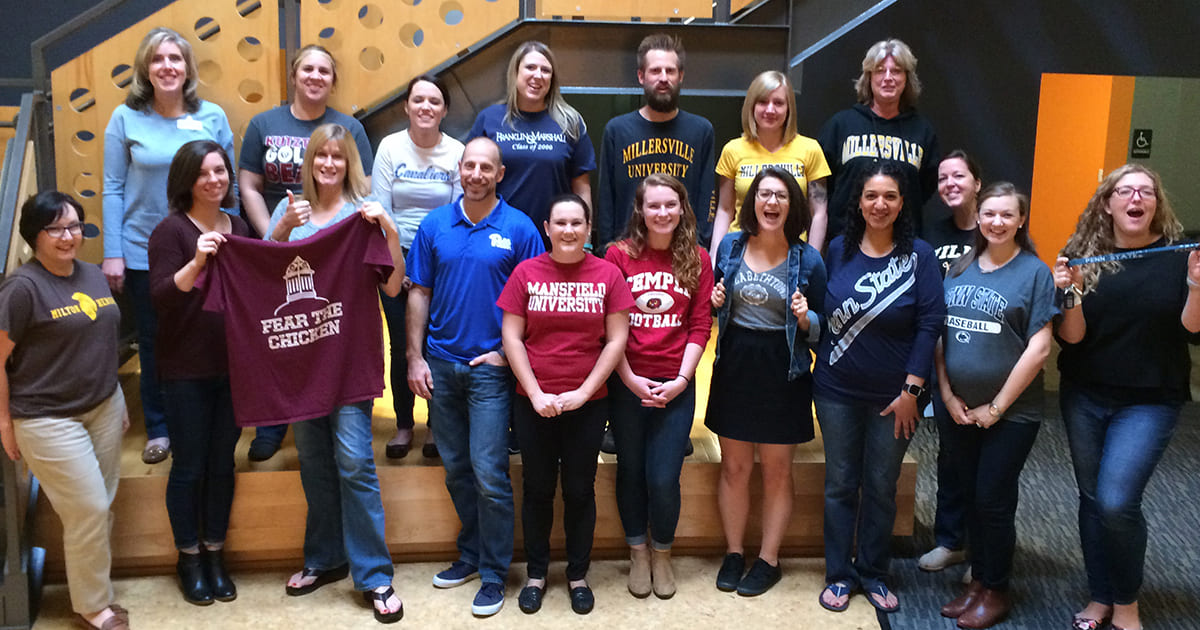 Alma Mater Day – when Godfrey team members wear college swag to show off their school pride – came around again this year and with great results. There were local powerhouses like Penn State and Millersville on full display, but smaller colleges and universities were also represented with just as much spirit!
Thanks to the involvement of the agency, we raised $105 for the Power Packs Project. The Power Packs Project provides nutritious meals for families in need throughout Lancaster – so children are more prepared to learn. We're thrilled to raise money for such a great organization, and know our own colleges would be proud of us, too!
Learn more about the Power Packs Project here: http://powerpacksproject.org.