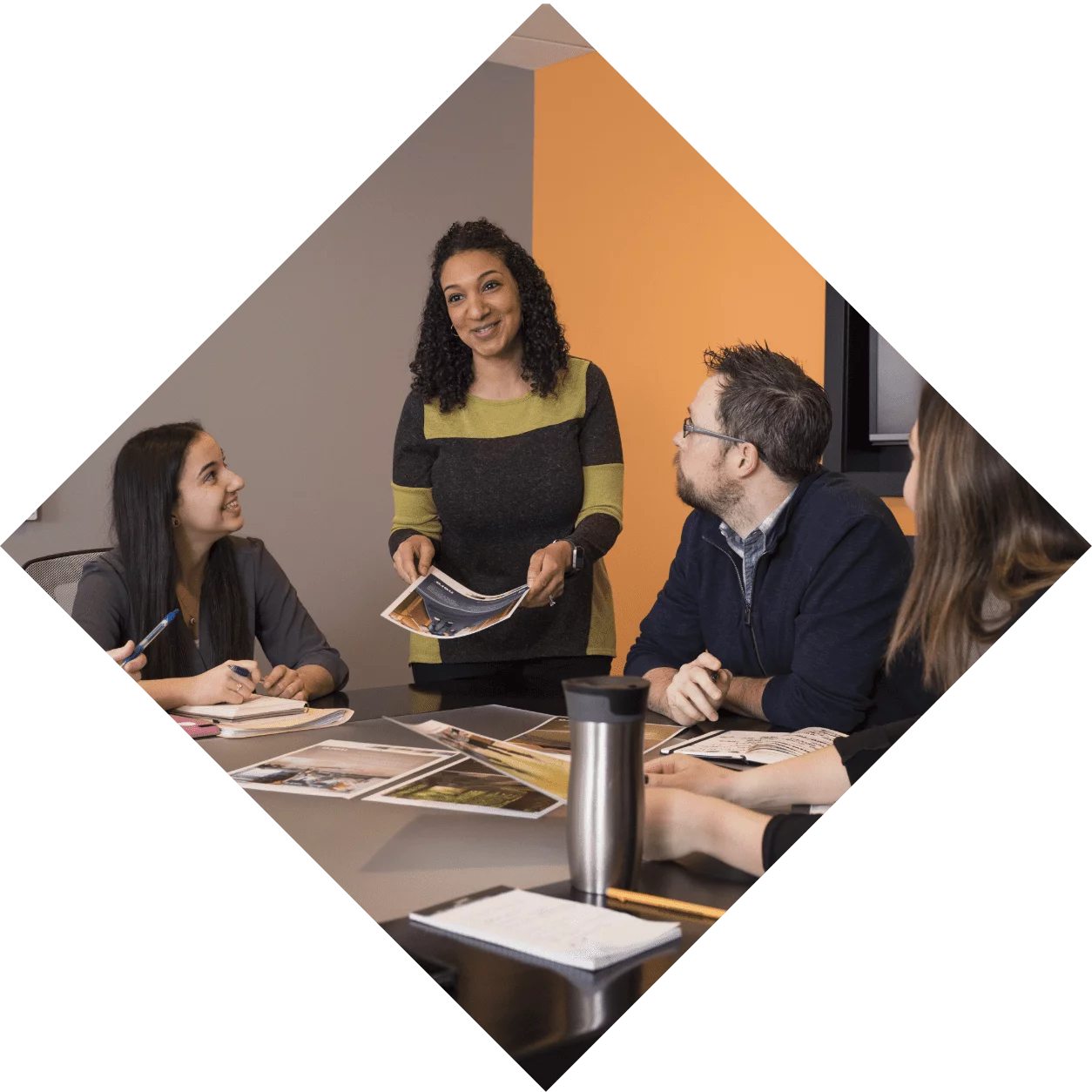 DEEP EXPERTISE
WE UNDERSTAND YOUR CHALLENGES
B2B is fast, complex and always changing and demands an attention to detail that's second to none. We make it our business to not only manage the difficulties of B2B marketing but to help your business meet its goals, no matter the challenge.
We deliver our best work when helping your company:  
Build brand awareness
Enter new markets
Launch new products
Expand sales opportunities
SEE WHAT CLIENTS SAY ABOUT US
Darcey
Hanson
North America Marketing Leader, Johnson Controls-Hitachi Air Conditioning
---
As our business has grown, we found it was critical to partner with an agency that could handle multiple aspects of our marketing plan. We chose Godfrey because of their industry expertise and wealth of B2B marketing knowledge. Godfrey has become a strategic partner that is critical to the success of our business, and I can trust that they will always execute on our plan to achieve positive results.
Janet
Johnson
Senior Director of Marketing, Peak Technologies
---
Godfrey has been our partner for over a decade, and we're continually impressed with their ability to create wins through impactful, thought-leadership public relations, even when budgets are tight. Our business is complex and ever-evolving, just like the supply chain markets we serve. We appreciate Godfrey's ability to keep up with the latest industry trends while staying agile with shifting areas of focus.
Heath
Frye
Director of Marketing, Pixelle Specialty Solutions
---
Godfrey is really what you think of when you talk about a full-service organization. Godfrey has a lot of horsepower…with a lot of experts in their field. What you ask for, you get back—and then 150% above and beyond that. To sum it up, Godfrey gets it.
Rob
Tanner
Product Marketing Director, Applied Equipment, Americas, Johnson Controls
---
The most valuable vendors are those that go beyond delivery of their products and services by earning a position as a trusted advisor and partner. Godfrey is an example of a most valuable vendor. Godfrey works diligently to understand my business needs, seeking ways to be a force multiplier. Simply put, Godfrey helps me get more done more efficiently and more effectively. From strategy development to marketing deliverables, Godfrey helps accelerate and enhance the value of my marketing efforts.
Dan
Brennan
Inside Sales/Marketing Manager, RS Integrated Supply
---
Godfrey is exceptional at balancing both the work and everyone involved. On a recent web project, Godfrey coordinated with multiple entities within our company to get the project done, and the team made it look easy. Godfrey's agility, speed, thoroughness and support helped complete the project on time and within budget, earning positive reviews from across the company.
Chris
Thompson
Product Marketing Manager, Residential HVAC, Johnson Controls
---
Godfrey is an invaluable partner for us on the Ducted Systems side of the business with JCI. Their background industry knowledge as well as intimate familiarity with JCI's people and systems make working with them a very easy and smooth experience. I also appreciate their ability to anticipate needs and proactively tackle projects and tasks on our behalf without a lot of hand-holding. In our fast-paced environment, this is a tremendous benefit to our business.
ENEWS
SIGN UP NOW
Sign up for Godfrey enews to get agency updates, industry trends and valuable resources delivered directly to you.