News
Godfrey Wins New B2B Marketing Clients
Publish date: Jan 31, 2017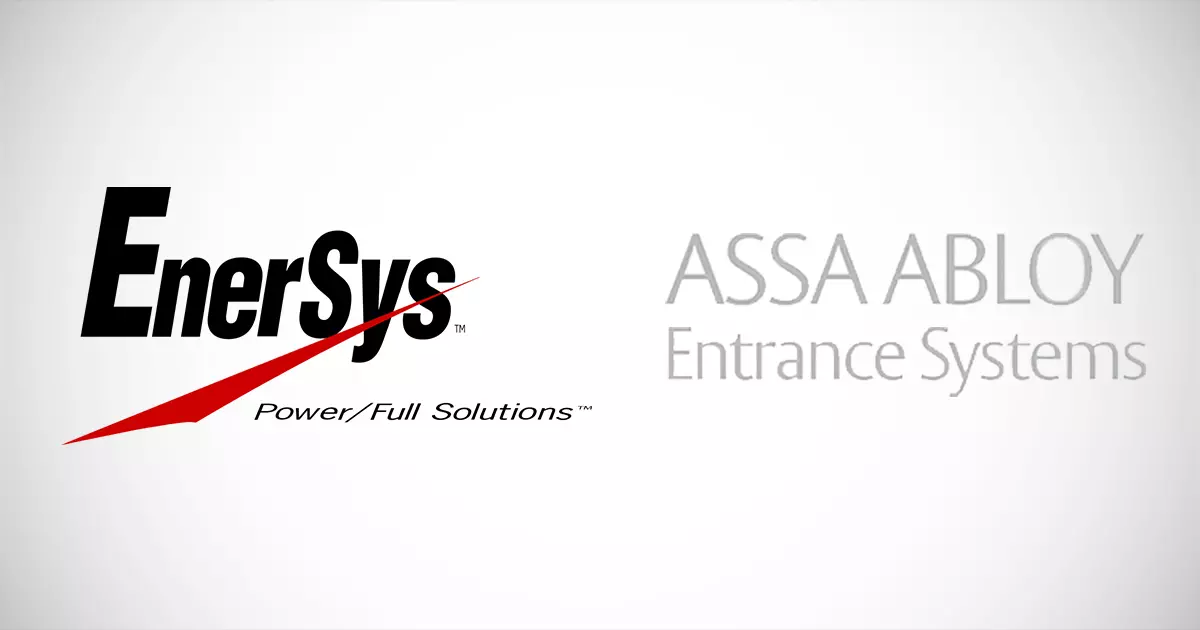 Companies involved in entrance automation and stored energy are turning to Godfrey for help in creating B2B marketing communications.
The companies are engaging Godfrey in a wide variety of marcom programs, including B2B branding, social media and search. But they have a few things in common, including a need to engage technical audiences with integrated and well-executed B2B marketing campaigns.
ASSA ABLOY Entrance Systems offers a comprehensive range of automatic, residential, industrial, high-performance, hangar doors and loading dock equipment offering secure access to the front, back and interior of any building. ASSA ABLOY Entrance Systems has direct sales and distribution in more than 50 counties and is looking to improve its site search results in North America.
EnerSys manufactures and distributes reserve power and motive power batteries, battery chargers, power equipment, battery accessories and outdoor equipment enclosure solutions to customers worldwide. The company is asking Godfrey to create and execute a global social media strategy that reflects its position as the world leader in stored energy solutions, demonstrating technical expertise and leadership in product quality and innovation.
Welcome to the Godfrey team!