News
Godfrey to Speak, Sponsor and Exhibit at B2B Marketing Ignite 2020
Publish date: Apr 20, 2020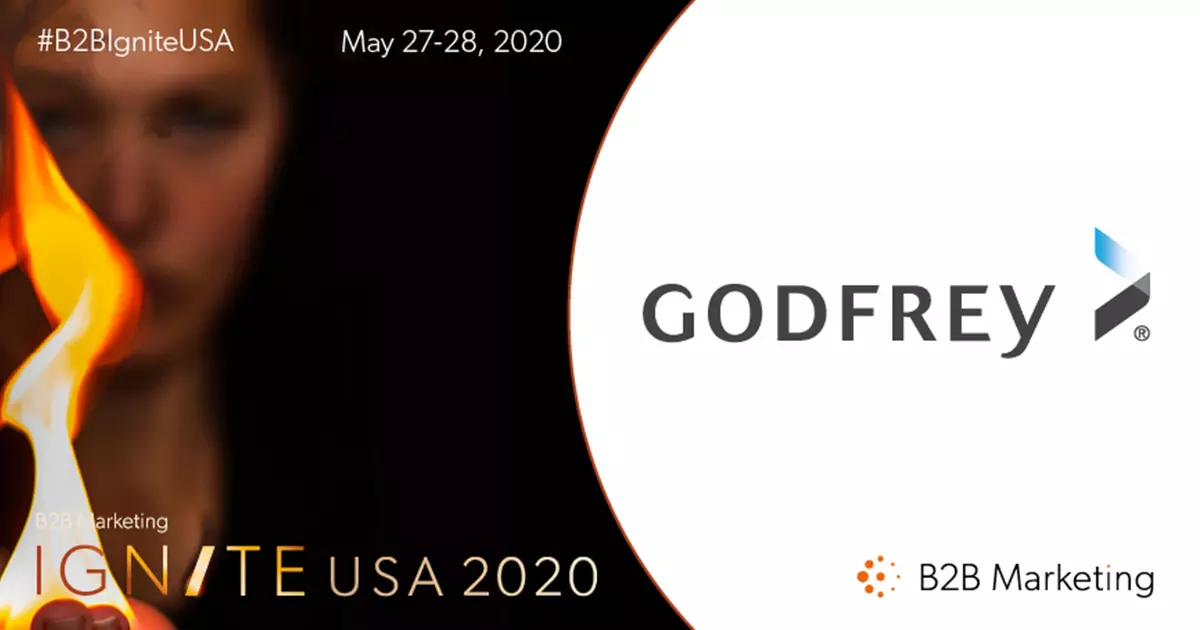 In addition to being a sponsor and virtual exhibitor, we're excited to announce we'll be speaking at B2B Marketing Ignite 2020 on May 27th at 1:40 p.m. Central Standard Time. This premier U.S. B2B event will be virtual for the first time, bringing the full conference experience to wherever you happen to be.
Join us as Executive Creative Directors Cliff Lewis and Scott Trobaugh talk about how Mister Rogers makes us better leaders in the world of B2B. You'll learn how his "deep and simple" philosophy can help you cultivate fascination, focus your messaging and engage your audience on a truly human level. 
Register for a free Gold pass for two packed days of actionable marketing learning, inspiration and networking. The fully emceed sessions include nine keynote presentations, plus 16 breakout learning sessions focused on today's hottest growth-driving topics. Ignite USA will also feature networking hubs, one-to-one chats, live feedback with speakers and live connections to virtual exhibitor and sponsor booths. Registration includes on-demand access to Gold pass sessions after the event.
Attendees who book a Platinum pass receive exclusive access to an additional 28 live-streamed sessions. Platinum pass attendees also receive an extensive package of extras, including on-demand access to all Ignite USA 2020 sessions and an all-access pass to Ignite London 2020 virtual sessions in June.
We look forward to seeing you at our virtual booth!
B2B Marketing provides marketers around the globe with a range of resources, from events to training workshops to insights.