News
Blaisdell Named Account Manager
Publish date: Nov 06, 2019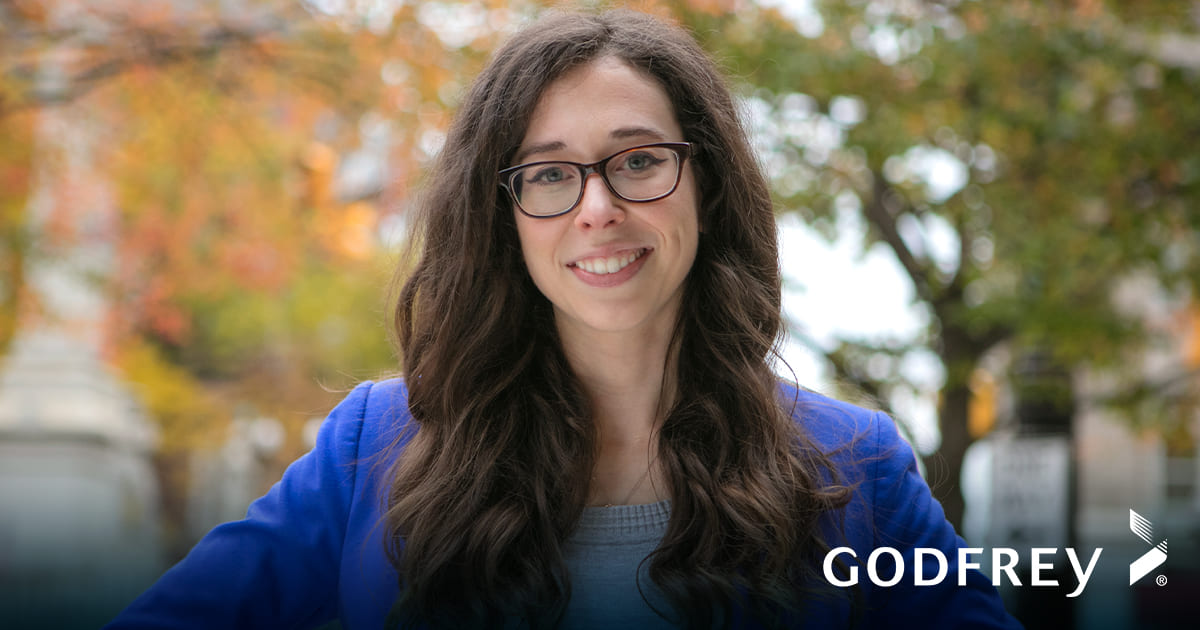 Successful client partnerships depend on deep industry knowledge, communication and trust. As an associate account manager, Sarah Blaisdell has worked diligently in all areas to build strong partnerships. We're happy to announce that she has been promoted to account manager.
In over two years at Godfrey, Sarah has supported our clients and internal teams, all while deepening her understanding of our clients' industries. As account manager, she'll continue to build those relationships and oversee B2B marketing programs that achieve client goals.
Sarah has clearly committed herself to our clients' success, and we're confident she will continue to do so in her new role. Congratulations, Sarah!