News
Event Marketer Honors Godfreys Client Huge CONEXPO Success
Publish date: Nov 30, 2017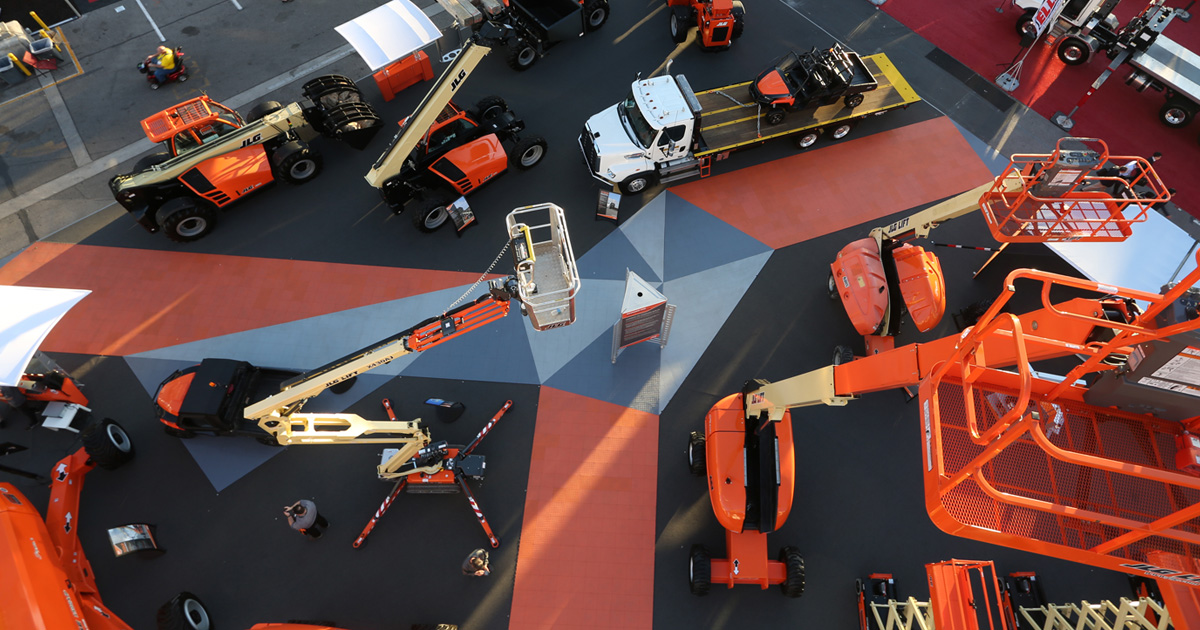 Godfrey client JLG took first place in its category in Event Marketer's 2017 Experience Design & Technology Awards with its show booth at CONEXPO. The winners were announced in the publication's November/December issue.
The innovative structure won a GOLD award as the Best Two-Story Environment. The booth featured a number of cutting-edge innovations, including a "worksite of the future" that used augmented reality; virtual reality training stations; a VR theater that gave a live-action introduction to the latest safety innovations from JLG; a scale-model concept vehicle demonstrating new JLG self-leveling technology; an interactive, touchscreen kiosk and a lift-supported selfie stick.
"Godfrey, the creative and concept lead, partnered with Dimensional Communication in the development of the multimedia technology. Dimensional Communications integrated the technology as well as designed and constructed the exhibit." Joyce & Associates Nevada was the project manager.
"CONEXPO 2017 was a huge success for us, and we couldn't have done it without our long-term partners, including Godfrey, Dimensional Communications and Joyce & Associates Nevada," said Jennifer Stiansen, director of marketing (Americas) for JLG.
According to the magazine, the awards program is the world's largest and only recognition program celebrating the best-designed live experiences and the most powerful "wired" engagements delivered by brands and partners worldwide.