News
Godfrey Hires Account Manager and Senior Copywriter
Publish date: Sep 20, 2016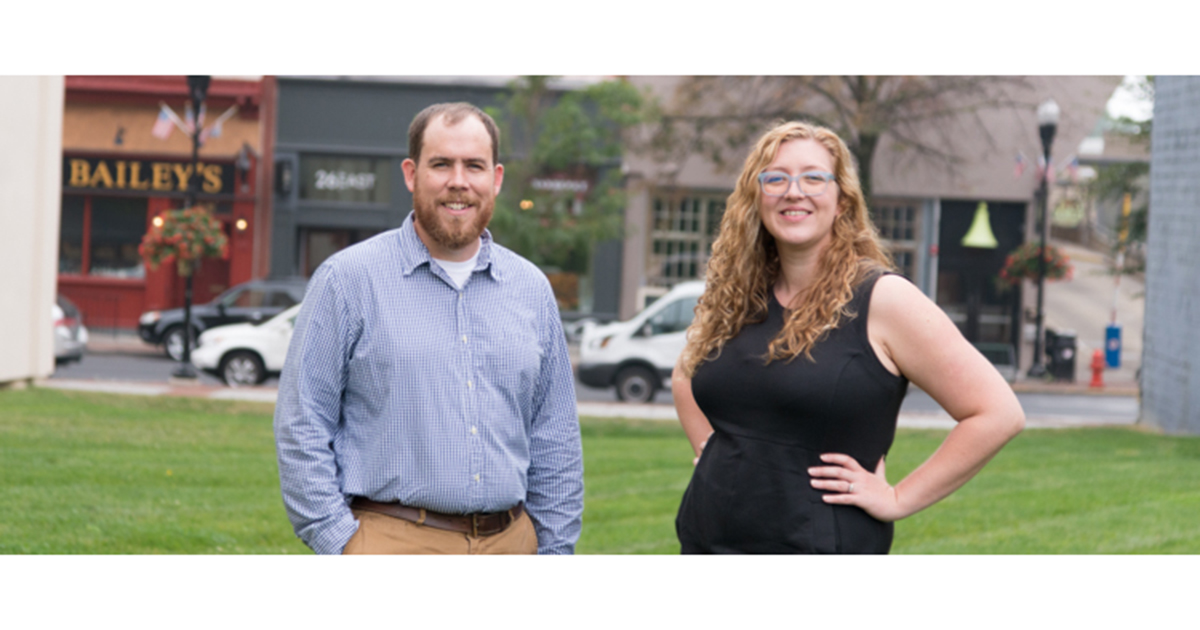 We're excited to welcome Matt Brommer as our newest account manager and Bridget Reilly as our newest senior copywriter to join the Godfrey team.
Meet Matt
Matt, our newest account manager, is responsible for implementing and managing a variety of marketing programs and projects, and driving business results for Godfrey's clients. Prior to joining the Godfrey team, Matt has spent over 10 years in digital marketing strategy and brand and product management, most recently as a senior associate brand manager at Woodstream Corporation. Matt graduated from Millersville University with a Bachelor of Science degree in business administration.
If you could time travel, would you go to the past or the future?
The past: It would be easier to try to explain the internet to people who have never experienced it than it would be to try and explain why the Kardashians were "celebrities."
Describe yourself in three words?
Ironically unhip hipster.
What three items would you take with you on a deserted island?
Suntan lotion, a fishing rod and a magical cooler that never ran out of ice cold beverages. Definitely not a volleyball.
Meet Bridget
In her new role as a senior copywriter, Bridget comes to Godfrey with over 12 years of experience in the marketing industry, first in the United States, and then in Ireland, working with European-facing agencies and clients in the financial, technology and medical sectors. Most recently, she worked as a marketing consultant at Fusioneer, Ltd. In her senior copywriter role, Bridget champions client brands through strategic, creative content. She attended The Pennsylvania State University, where she received a Bachelor of Arts degree in journalism.
What is your favorite thing about your career?
I've always loved the creative process and the growth it inspires! Sharing ideas and problem-solving with other creative thinkers always uncovers surprising avenues.
Do you collect anything?
I'm de-facto curator of everything my toddler puts in his pockets. My hope is that our private collection of buttons, rocks and drill bits will someday rival the Barnes Foundation.
What did you want to be when you grew up?
Summers on Cape Cod convinced me I would become a Marine Biologist. Since then, I've traded whales for writing, but I still love life on the water!
Welcome, Matt and Bridget! We're happy to have you on the team.