News
Godfrey Adds Three New Team Members
Publish date: Aug 29, 2016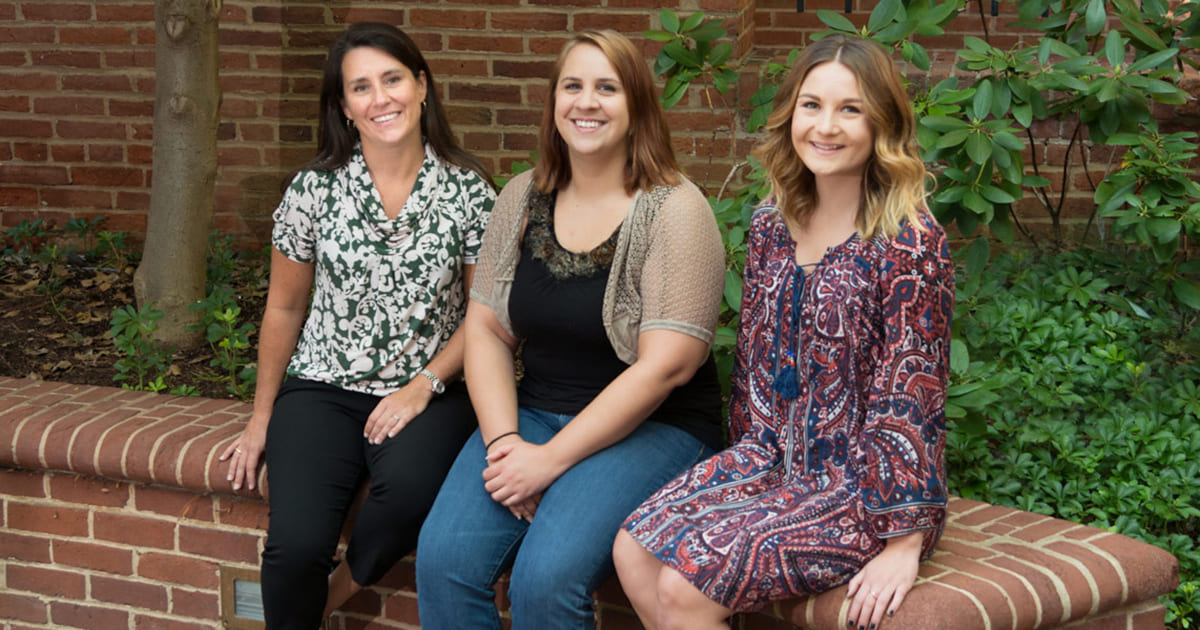 We're excited to welcome Kate Hemmerich as our newest account planner, Lindsay Derecola as our newest senior designer, and Emily Spillar as our newest public relations coordinator to join the Godfrey team.
Meet Kate
Kate, our newest account planner, comes to Godfrey with nearly 20 years of experience with advertising agencies in New York, Washington, D.C., and the Central Pennsylvania region. Most recently, she worked as an account director at Reese Integrated Marketing. In her account planner role, Kate works to uncover in-depth insight into clients' customers, competitors and marketplace as a whole. She attended William Smith College, where she received a Bachelor of the Arts degree in English.
What is your favorite thing about your career?
I love working in advertising because I'm always learning. Over the course of my 20 years in the industry, I've worked on everything from luxury goods to travel and tourism to senior living and business to business. I love learning the ins-and-outs of my clients' businesses.
What did you want to be when you grew up?
I don't remember what I wanted to be as a child, but as a young adult, I had aspirations of being a curator at a major art museum. I studied art history and studio art and was very interested in museum studies. I did an internship at the J. Paul Getty Museum in Los Angeles and thought I had died and gone to antiquity heaven.
What fad do you wish would come back?
I lived through the great Cabbage Patch Doll shortage of 1984 and lived to tell the tale. I can't say that I can think of a craze that I wish would come back, but I do look back with fondness on the oversized fashion trends of the early '90s.
Meet Lindsay
In her new role as a senior designer, Lindsay plays a critical role in the design and execution of print and digital communications. Before joining the Godfrey team, she was a junior graphic designer at the Profero Group, where she designed digital and print collateral for the pharmaceuticals industry. Lindsay graduated from Kutztown University with a Bachelor of Fine Arts degree in communication design.
What is your favorite thing about your career? 
My career choice allows me to explore news skills, techniques, technologies and industries. You can be a multidisciplinary designer or discover a niche within the field.
Do you collect anything? 
Antiques give me the "kid in a candy store" feeling, so I love collecting old treasures. I have a small collection of antique cameras, and I just began to collect type drawers.
If you had a warning label, what would yours say? 
Warning: Use caution when traveling in groups, may wander away to take pictures. Keep away from animals, may attempt to adopt every creature in close proximity. Avoid long periods of time at yard sales and flea markets, may purchase goods beyond vehicle capacity. Be advised that spontaneous sound effects and frequent sarcasm may occur unexpectedly.
Meet Emily
Emily, our newest public relations coordinator, supports the public relations account management team with project coordination, media database management, press release distributions and coverage reporting. Before Godfrey, she worked as a marketing coordinator at GRIT Marketing Group, where she supported PR and marketing programs for clients. Emily graduated from The Pennsylvania State University with a Bachelor of the Humanities degree in communications.
What do you enjoy about working here?
I really enjoy the people and the culture of Godfrey. Working with such smart, funny and kind individuals in such a positive work environment really makes me happy and excited to come to work every day.
What was your favorite subject in school?
I absolutely loved history class. I liked learning how our past has shaped present-day and would help to influence the future. My favorite periods of time to learn about included Ancient Greece, the American Revolution and the early 1900s.
Aside from necessities, what is one thing could you not go a day without?
Coffee! I am an absolute fiend when it comes to caffeine, and I cannot function without my daily dose.
If you had a warning label, what would yours say?
If hungry, feed.
Welcome Kate, Lindsay, and Emily! We're happy to have you on the team.