News
Godfrey Adds Two to Creative Services Staff
Publish date: Jun 30, 2016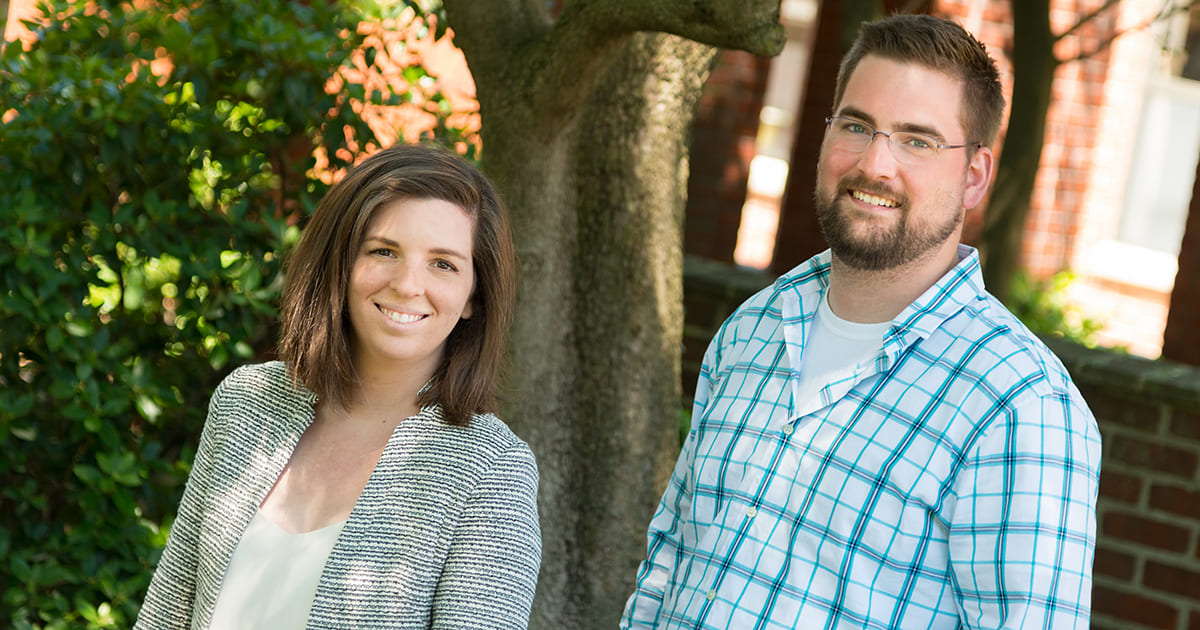 We're excited to welcome Ashley Millhouse as our newest senior designer and Matt Miller as our newest art director to join the Godfrey team.
Meet Ashley
Ashley, our newest senior designer, works under the direction of art directors and creative directors to brainstorm, concept, design and implement design projects in accordance with clients' brand standards. She comes with 10 years of experience in the publishing industry, including her recent role as a book designer at Fox Chapel Publishing. Ashley has a Bachelor of Fine Arts in Communication Design from Kutztown University.
What is your favorite thing about your career?
My favorite thing about my career is that I get to use my design talents to earn a living and fulfill my creative drive.
What did you want to be when you grew up?
As a kid I always wanted to do something that revolved around art and making things. I didn't know what that would be, but graphic design is clearly a natural fit.
What's something most people don't know about you?
My sport when I was growing up was figure skating. I was in shows and competitions and have a collection of medals and bedazzled dresses to prove it.
Meet Matt
In his new role, Matt is responsible for directing the visual personality and presentation of all client communications. He comes to Godfrey with nearly six years of experience as a hybrid web/graphic designer and worked most recently as a senior designer for brand strategy at Listrak. Matt has a Bachelor of Applied Science in Graphic Design, from the Pennsylvania College of Technology.
What did you want to be when you grew up? 
I wanted to be a vacuum repair man. I liked fixing the vacuum when it broke.
What is one random skill that you would like to have? 
Speaking another language.
If you could time travel, would you go to the past or the future? 
If I could time travel, I'd go into the future. I love sci-fi, so I'd want to see all of the new technology invented.
Welcome, Ashley and Matt! We're happy to have you on the team.