News
Godfrey and Solenis to Speak at B2B Ignite 2022
Publish date: Apr 05, 2022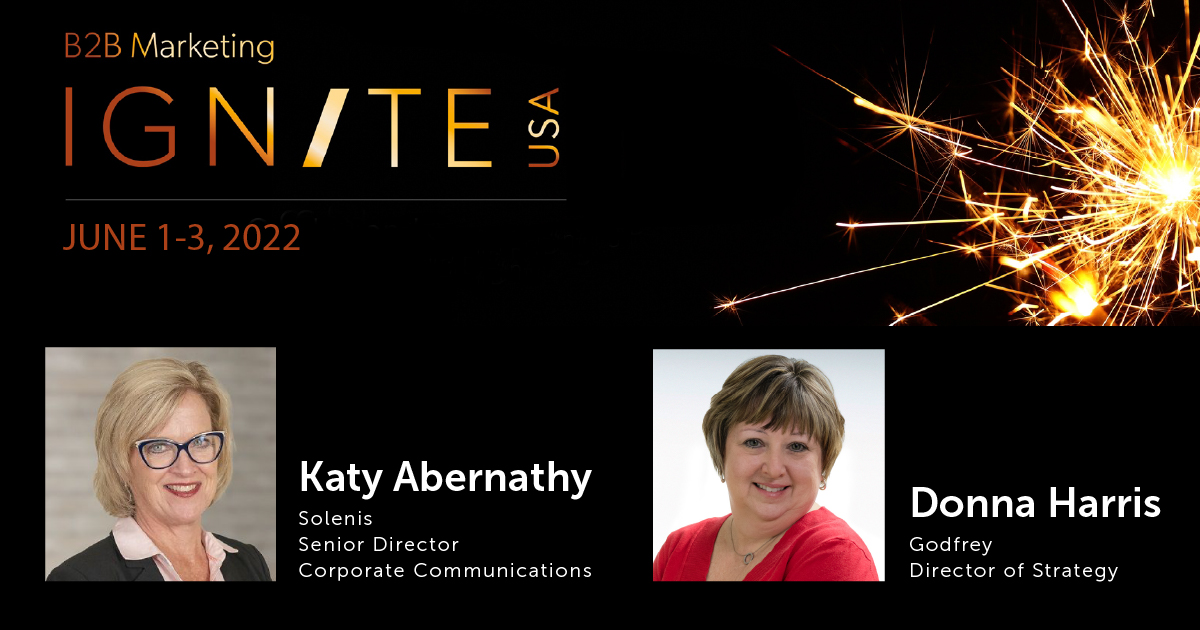 We are excited to announce that Katy Abernathy, Senior Director, Corporate Communications at Solenis, and Donna Harris, Director of Strategy here at Godfrey, will present "How Solenis put ESG at the heart of its brand vision to drive a new era of growth" during B2B Ignite 2022 on June 3 from 10:25-11:00 a.m. Central Time.
During this session, Katy and Donna will provide firsthand insight into Solenis' ESG journey, what they learned along the way — and reveal why ESG is something all B2B brands must consider without delay to engage today's stakeholders. You'll learn:
How the brand evolution supported the company's business growth objectives
How the right processes — from insight and strategy to branding and tactical execution — ensure you're creating an impactful brand story that generates results
The link between ESG and risk management
Why robust ESG programs and communications matter and how to make the most of your ESG metrics
How sales and marketing can work together as brand champions to ensure communications accurately reflect company and customer success
B2B Ignite 2022 is taking place from June 1-3 in person in Chicago but also streaming virtually online. To learn more and to register, visit: https://www.b2bigniteusa.com/agenda/elevate-brand-story-esg-communicate-environmental-social-governance-initiatives-get-results/.