News
Godfrey Hires Project Coordinator and Search Manager
Publish date: Feb 11, 2016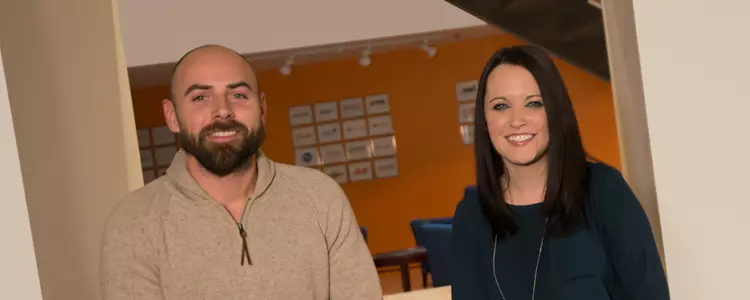 Godfrey, a nationally ranked business-to-business (B2B) marketing communications agency, has hired Amanda Carson as project coordinator and Justin Dahl as search marketing manager.
Meet Amanda
Carson, of Lancaster, manages a variety of programs and projects for clients in the chemical and heating, ventilation and air-conditioning industries. She tracks the progress of client jobs to ensure Godfrey meets deadlines and develops and implements processes to enhance organizational efficiency. She comes to Godfrey from Marketing Works in York, where she served as Marketing Specialist. Carson holds a Bachelor of Arts degree in English and a Bachelor of Arts degree in Communications from Cabrini College.
Meet Justin
Dahl, of Denver, Pennsylvania, serves as Godfrey's subject matter expert and manager for organic and paid search strategies and techniques. Prior to joining Godfrey, he held various positions at Quaker Chemical Corporation, Conshohocken, including web administrator, search marketing manager and most recently, web manager. Dahl earned a Bachelor of Arts degree in Communications from The Pennsylvania State University and is certified in advanced search engine marketing strategies from The Search Engine Academy of Pennsylvania.