News
CSS Grids Hackathon A Hit!
Publish date: Jun 22, 2017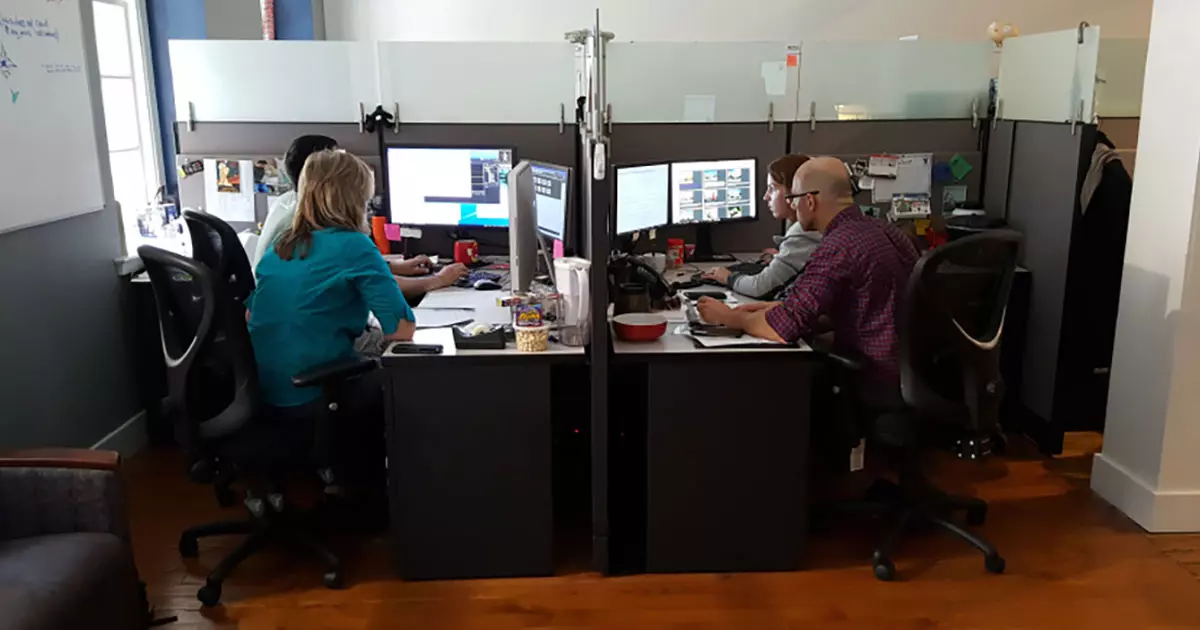 A dozen Godfrey team members participated in our Godfrey Builds! Hackathon.
According to Wikipedia, a hackathon (also known as a hack day, hackfest or codefest) is a design sprint-like event, in which computer programmers, graphic designers, interface designers and project managers collaborate intensively on software projects, often for educational purposes.
In our event, one set of participants called "The Hackers," were divided into teams. Each team had one hour to solve a creative problem using CSS Grids, a two-dimensional grid-based layout system. CSS Grids  aim to do nothing less than completely change the way grid-based user interfaces are designed for the web and other applications.
A second set of participants, "The Gallery," viewed the work of the Hacker teams and helped select the winner. Participant feedback was overwhelmingly positive.
Godfrey Builds is a series. We're using the format for future agile learning opportunities beyond coding and beyond the 'digital' space. 
It was a great opportunity to get both our technical and non-technical people up to speed on a new technique. And it was a lot of fun, too.