News
Godfrey Celebrates Mentoring Program Class of 2021
Publish date: Jan 25, 2022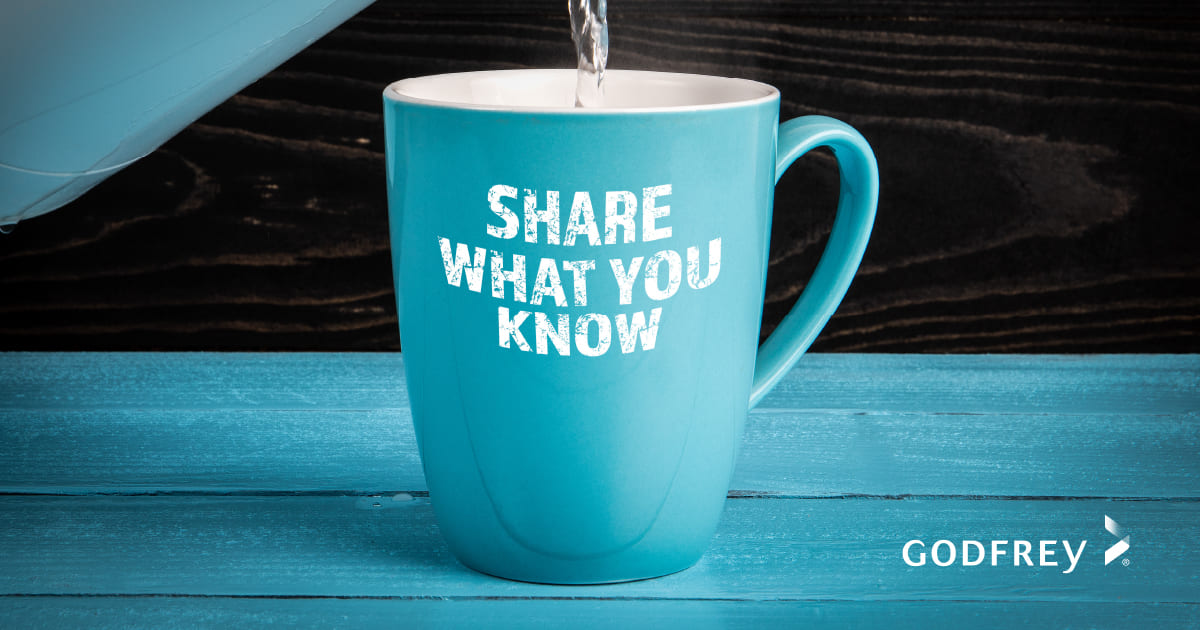 We are pleased to announce 18 mentors and protégés completed Godfrey's 2021 mentoring program! Our team celebrated their achievements during an agency-wide meeting in December. Once again, the program provided a valuable way for team members across our agency to learn skills and build connections.
During the program, now in its sixth year, participating team members share and learn B2B marketing skills or cultivate valuable professional development skills. Each protégé-mentor partnership is strategically chosen based on what team members would like to learn or teach. Once paired, the partners collaborate to set participation goals, which often include a culminating project, and develop a plan for meeting those goals.
"We don't always have what might be considered typical mentoring partnerships," said Director of Strategy and program leader Donna Harris. "It's not unusual for someone in a leadership position who wants to learn about a newer offering or marketing platform to be the protégé of a newer team member. Our mentoring program is about learning new skills and different perspectives — and those can come from anywhere."
This year's mentorships spanned a range of topics, including paid media, UI design and digital project management. First-time participant Proofreader Anthony Regolino was a protégé in copywriting mentorship that covered all aspects of being a copywriter at Godfrey. "Not only did it help prepare me as a copywriter, but it also helped me in my role as proofreader to better understand the ways in which each type of content is utilized and for what purpose."
Digital Marketing Manager Mary Eileen Graczyk, also a first-time participant, enjoyed serving as a mentor. "The highlight was helping my mentee, Senior Account Manager Marcia Fortley, to be able to more deeply answer client questions on digital solutions, as well as getting to know her on a personal level."
According to Harris, building those connections is a core benefit of the program, as our agency follows a hybrid model, with many team members working remotely: "What I hear time and time again from our participants is that the program helps them connect with people they otherwise might not have gotten to know. The beauty of this program — whether we're in-person or remote — is that these relationships last beyond the life of the program. It enables people to build connections at a time when we need them more than ever."
Congratulations to all our 2021 program participants.