News
Godfrey Ranked Among Top Agencies in B2B Marketing's 2020 Report
Publish date: Jun 18, 2020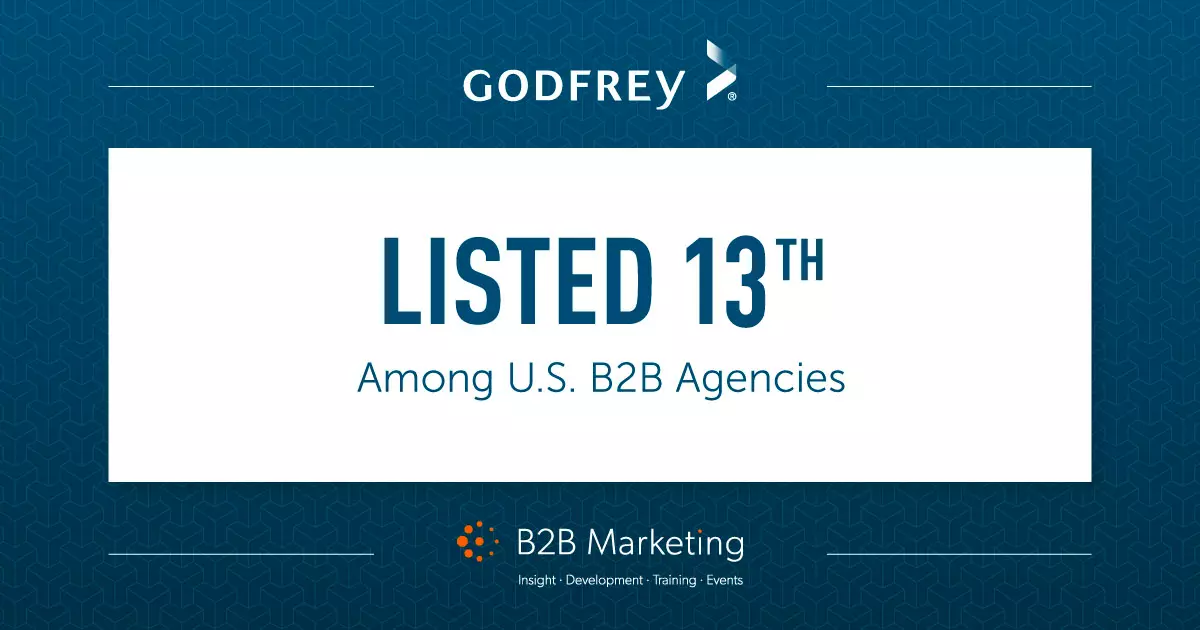 B2B Marketing ranked Godfrey 13th in its list of the top U.S. B2B marcomm agencies. This list appears in the 2020 edition of the U.S. Agencies Benchmarking Report. The report provides an up-close look at the ever-transforming B2B agency landscape. Highlights include select agency profiles, trends, forecasting and in-depth analysis. The annual report also provides commentary from various agencies on such topics as sales funnels, demand generation, buyer insight, digital marketing and so much more.
In addition to the list, the report features two contributions by Godfrey. Alison Fetterman, our director of strategy, talks about how the customer journey is an integral asset of understanding the marketing funnel. The second appearance, our agency profile, highlights some of our clients, the industries we serve and featured creative work.
"Being ranked on this list as number 13 in the U.S. is a testament to our team's commitment to providing clients with marketing strategy, creative and execution tailored for their complex industries," said President Stacy Whisel.
The benchmarking report is a significant industry resource for marketing professionals, client- and agency-side alike. It makes the strengths and specialties of each agency transparent and gives a big-picture view of the industry. Explore the full report.