News
Godfrey Continues to Give Back to Local Causes
Publish date: May 04, 2016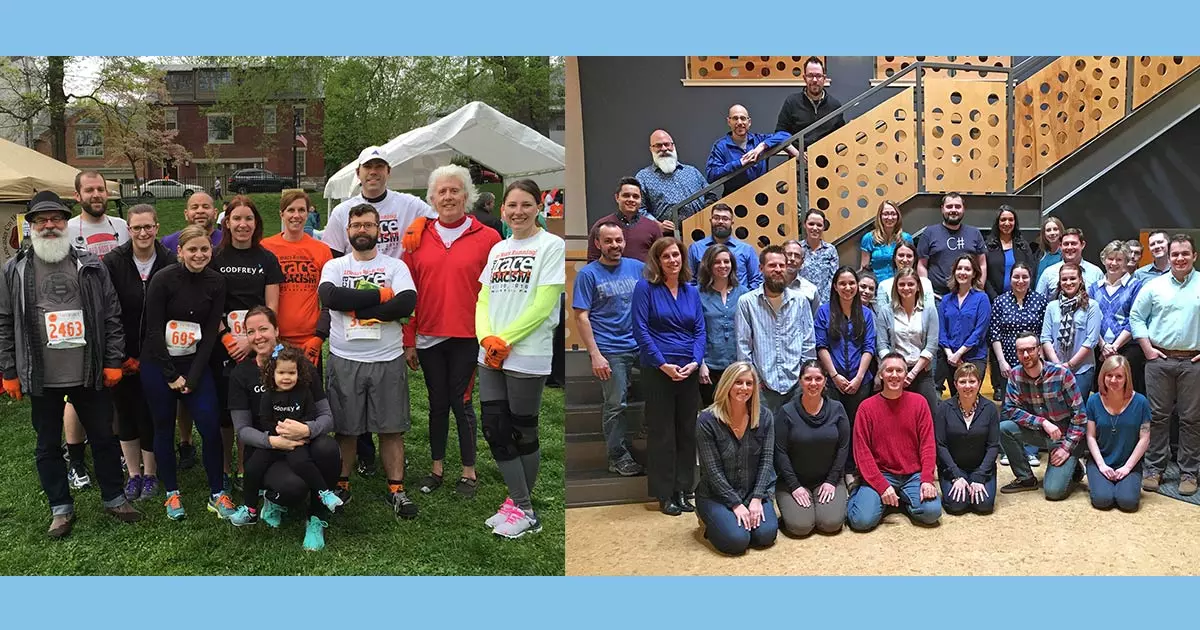 Spring has sprung and so have Godfrey's outreach efforts! We recently had the opportunity to give back to two local organizations through the support of our employees.
During National Autism Awareness Month in April, Godfrey employees donned their blues. For every employee wearing blue, a donation of $5 was made to the Autism Connection of Pennsylvania, a nonprofit organization that serves as a lifeline for families and individuals affected by autism to provide education, advocacy and support. In total, we were able to donate $225.
Last weekend, several Godfrey employees also participated in the 18th Annual YWCA Lancaster Race Against Racism event. With over 3,500 participants, the fundraiser supports the YWCA Lancaster racial justice education and advocacy programs. Eleven of our employees participated in the event.