Publish date: Dec 06, 2019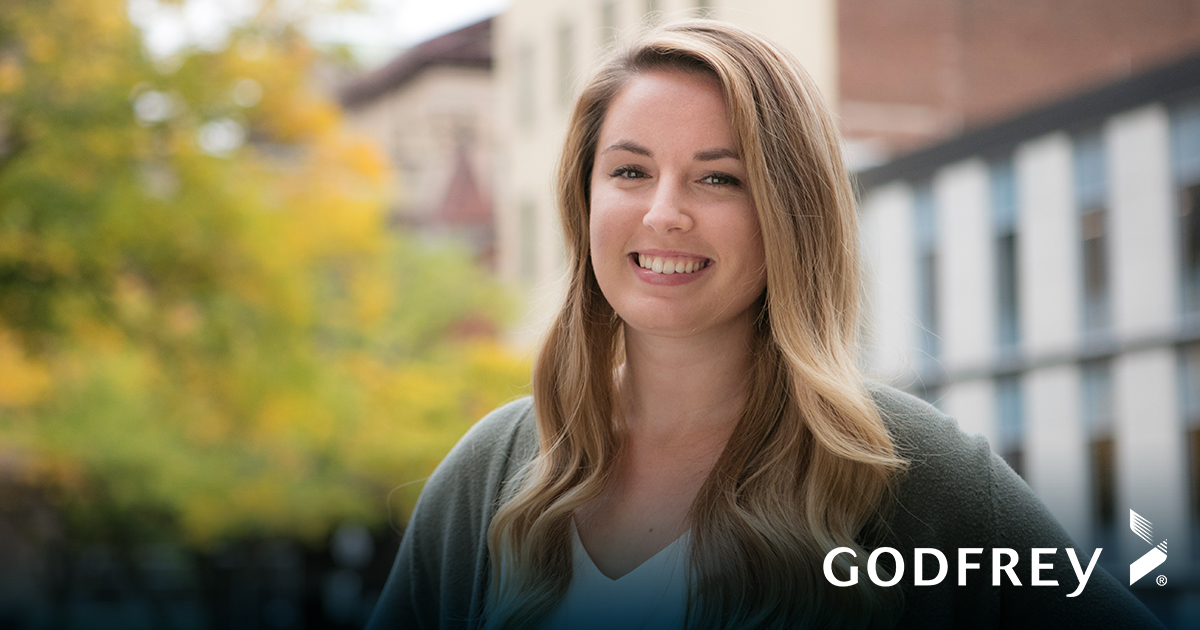 We recently welcomed a new member to our B2B marketing team – Kristyn Lapp – as senior designer.
In her role, Kristyn collaborates with other creative team members to design work for our clients that speaks their audience's language and drives results.
Kristyn comes to Godfrey with five years of experience in graphic design, most recently as a graphic designer at Hershey Entertainment and Resorts. There, she designed digital and print materials for all internal and external Hershey Entertainment and Resorts brands. She earned a bachelor's degree in art with a concentration in graphic and interactive design from Millersville University.
What is your favorite thing about your career?
Being a designer is awesome for a lot of reasons, but one of the coolest is creating the end product that goes out into the world, into people's hands, on their devices or the side of the road they travel down every day. It is immensely satisfying to see my work "out in the wild" making an impact, no matter how big or small.
What did you want to be when you grew up?
A veterinarian! I love animals, but I don't think I could have handled the sad parts of the job. And I hate blood!
If you could time travel, would you go to the past or the future?
Definitely the past! But with more women's rights.
Welcome to the team, Kristyn!