News
Godfrey Continues to Grow
Publish date: Aug 03, 2018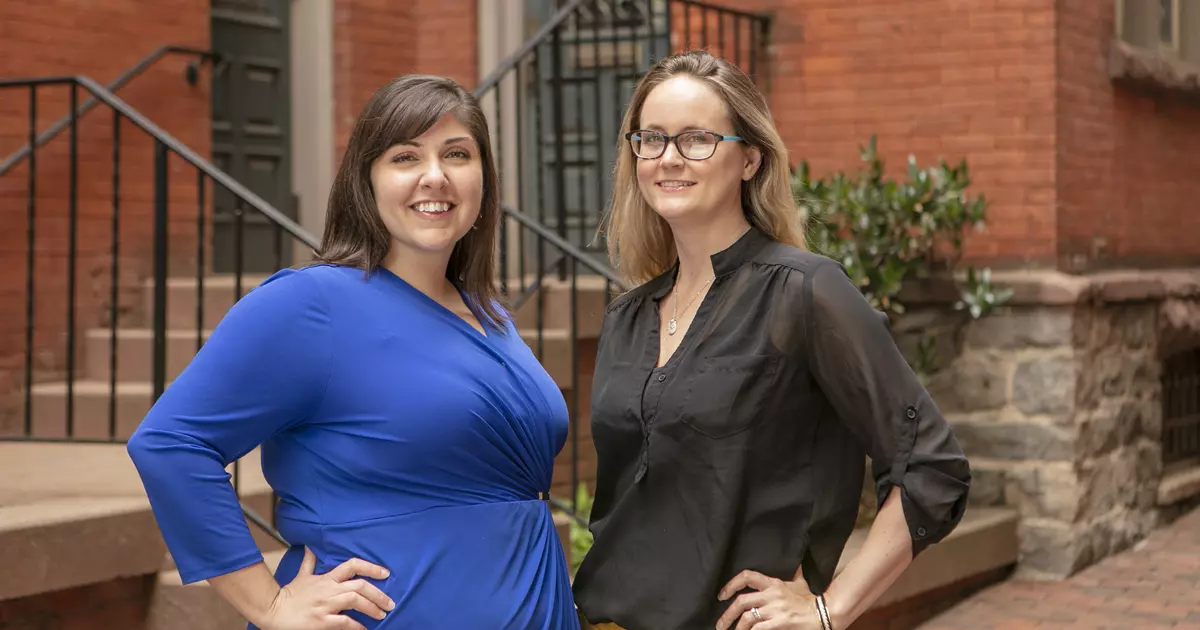 Victoria Miville is our new senior public relations manager, and Deirdre Daily is our new account manager.
Meet Victoria
Victoria manages client PR programs and projects from concept and planning through execution. She serves as the day-to-day interface between Godfrey and its clients. Even more, she communicates with the journalists, bloggers and analysts that cover client industries, markets and areas of technology. Previously a public relations and communication manager at Stoner, Inc. in Quarryville, Victoria brings more than 10 years of experience in PR and integrated marketing communications to Godfrey with a strong background managing B2B clients and programs. She holds a bachelor's degree in corporate communications and public relations from Elizabethtown College.
What is your favorite thing about your career?
Working in public relations allows me to be both creative and analytical. I enjoy being able to think from different perspectives to discover unique angles and methods to communicate our clients' messages and engage the media. I also enjoy the strategic aspect of integrating PR into other areas of marketing and quantifying results. But, I have to say, the number one thing I love most about working in PR is the feeling that comes from achieving high-impact media placements. I love being able to shine the spotlight on our clients in this amplified way. It's even better when the clients themselves are excited to see their work featured.
A random skill I'd like to have is:
I would like to have a stronger internal compass. I'm really terrible with directions. Not only when navigating unfamiliar places but even locally where I've lived for 15 years! I can read maps very well, and I have various GPS devices that help me get by, but when it comes to relying on my instincts, I am literally lost.
Tell us something people don't know about you.
My family and I were featured on the TV show "House Hunters." A camera crew followed us around for about two weeks documenting our search for a new home. Occasionally, we'll see a rerun of the episode and we all get a kick out of it. It's a fun way to have that time in our lives preserved.
Meet Deirdre
Deirdre serves as the day-to-day interface between Godfrey and its clients and manages business-to-business communications programs and individual projects. She has a decade of experience in client services and marketing strategy, most recently as digital marketing manager at Weber Advertising & Marketing in Lancaster. Her digital background provides great insight to online marketing tactics, cross-channel messaging and optimization. Deirdre holds a Bachelor of Arts in Mass Communication and dual minors in marketing and public relations from York College of Pennsylvania.
What did you want to be when you grew up?
For several years, I dreamed of being a paleontologist. ("Jurassic Park" came out the summer between third and forth grade, and I was a fan.) I outgrew that notion by the time high school hit.
Tell us something people don't know about you.
I drive my dream car! Since they started production of four-door jeeps in 2007, I've wanted one. Like, really wanted one. And, to be more specific, I wanted a white one with a black soft top. For my 30th birthday, I gifted one to myself and have been cruising with the top open ever since (not really "ever since," because sub-60, it gets pretty chilly in there, but you get the point).
A random skill I'd like to have is:
I'd love to be able to speak Spanish. Unfortunately, my limited free time (we're renovating a house, and I have a six month old) and the lack of natural aptitude for picking up new languages has been a stopper.
Welcome, Victoria and Deirdre! We're glad you're here!