News
Godfrey Hires Seibert As Senior Designer
Publish date: Apr 14, 2020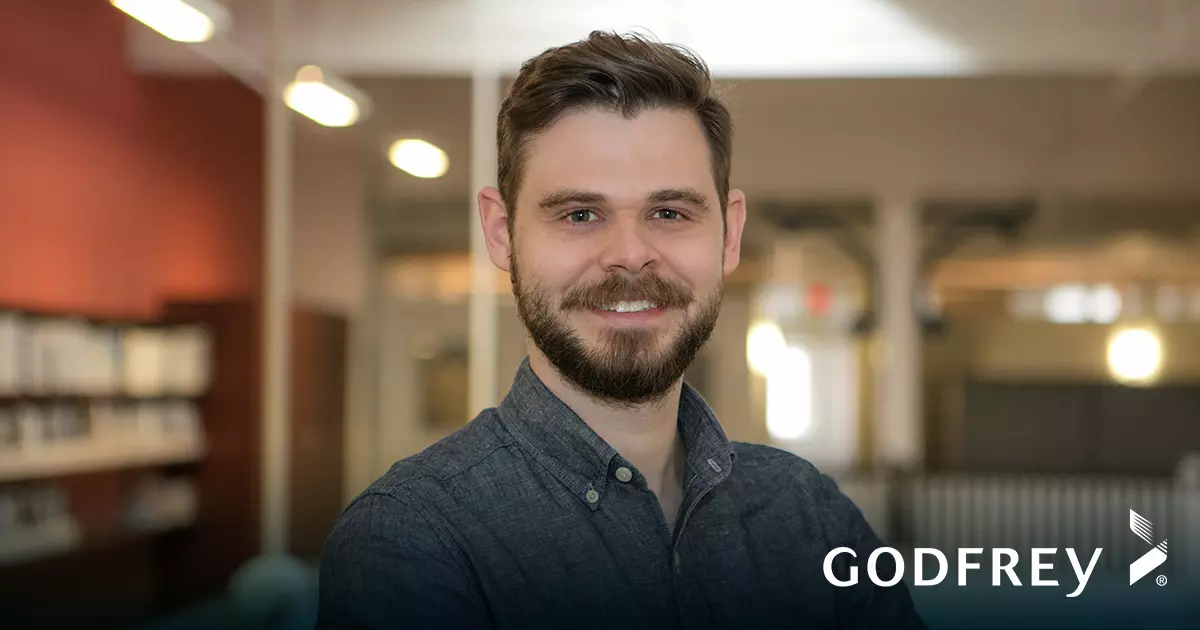 Meet Joshua
We recently hired Josh Seibert as a senior designer.
In his role, Josh collaborates with other creative team members to create messages that connect with audiences and drive results. He works with clients in the built environment industry, providing artistic support and direction for a range of projects, from print collateral to digital campaigns.
Josh comes to Godfrey with six years' experience in design and was most recently an art director at Fig Industries in Lancaster. There, he designed and developed projects focusing on branding, marketing and packaging for local and national brands. Josh earned a bachelor's degree in communication design with concentrations in graphic design and advertising from Kutztown University.
What did you want to be when you grew up?
For most of my childhood, I wanted to be either a veterinarian or a chemist. That was until I realized there was a woeful side to caring for animals and that math played a large role in science.
If you could live in a book, TV show or movie, what would it be?
Definitely Bob's Burgers. I want to be friends with all the characters!
Aside from necessities, what is one thing you could not go a day without?
Music! A good Spotify playlist can get me through anything — the good, the bad, or the ugly.
Welcome to our team, Josh!