News
Godfrey Hires Smith as Senior Account Manager
Publish date: Mar 16, 2020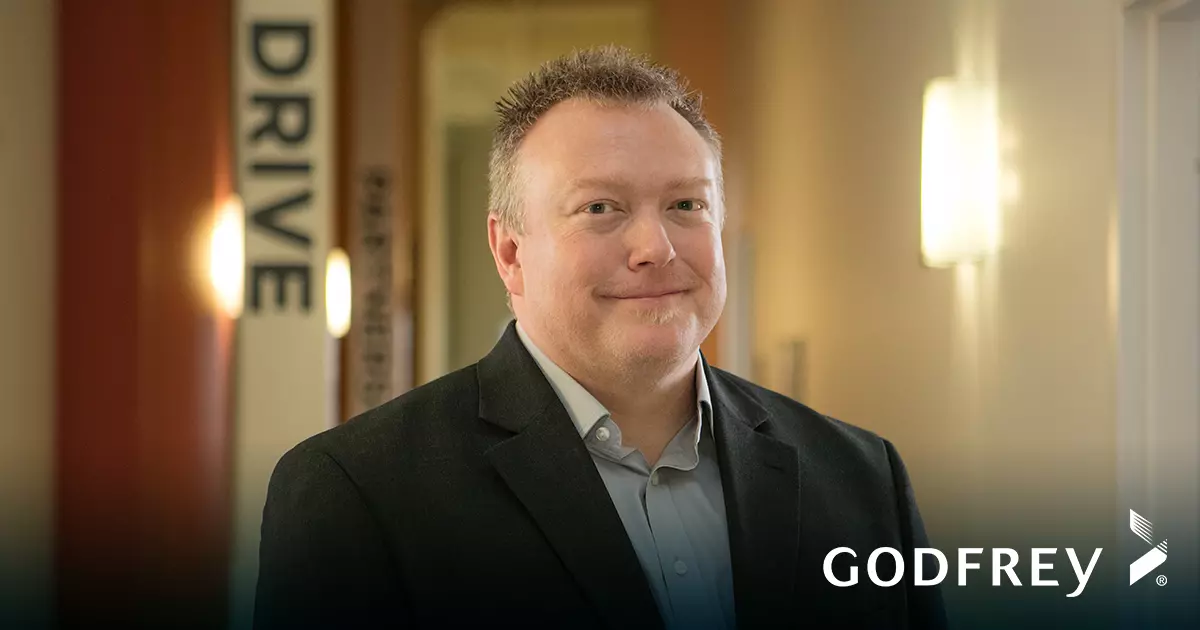 Meet Jeremy
We recently welcomed Jeremy Smith to our B2B marketing team as our new senior account manager.
Jeremy plays a key role in developing and managing strategic and tactical plans that target complex audiences in industries such as manufacturing. Enthusiastic about serving as the voice of the client, he collaborates with Godfrey team members to ensure the success of marketing programs, including global digital initiatives.
Before joining Godfrey, Jeremy served as senior manager of marketing and business strategy at Harman, a Samsung company, in Northridge, California. He earned a bachelor's degree in communications and media from Manchester University in North Manchester, Indiana.
What is your favorite thing about your career?
Getting to know new people, learning about various industries and building meaningful relationships.
What is your favorite childhood memory?
Playing sports, weekend trips and spending time with my family.
What did you want to be when you grew up?
Professional baseball player, architect or commercial artist.
Welcome to the team, Jeremy!