News
Godfrey Hires Sternby
Publish date: Sep 23, 2019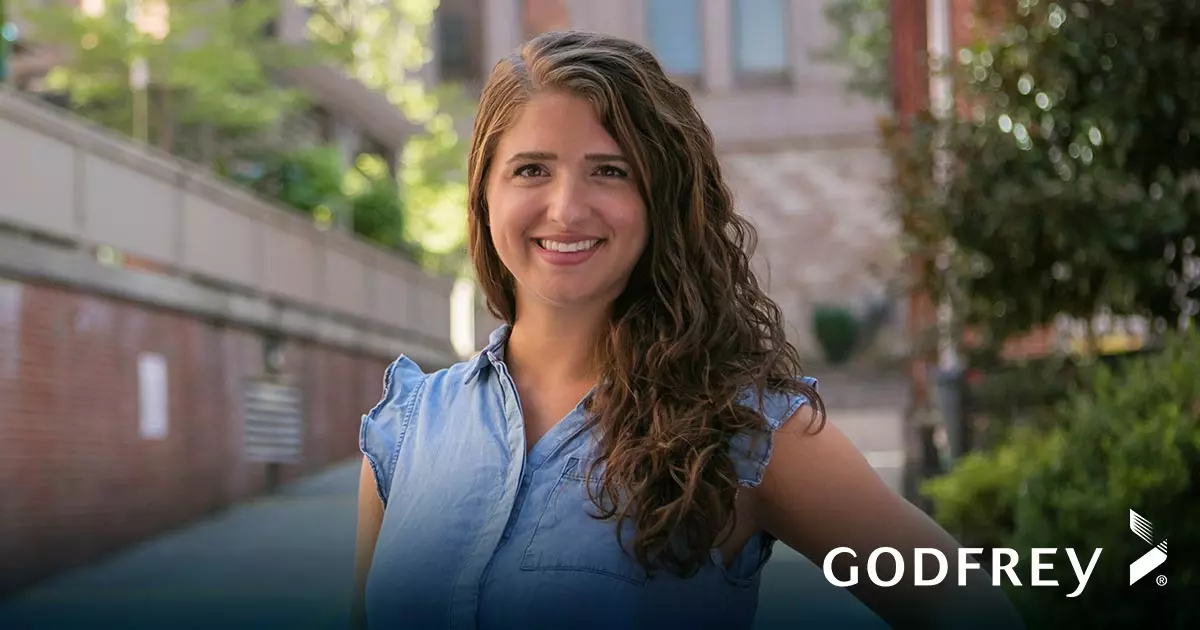 We recently welcomed a new member to our B2B marketing team – Liz Sternby, public relations manager.
Meet Liz
As Public Relations Manager, Liz executes public relations campaigns to help clients tell their story. Some of her day-to-day responsibilities include trade and consumer media relations, overseeing the research and writing of news releases and thought-leadership content, and trade show support. Liz previously served as public relations manager at The Brand Guild, a boutique consumer public relations agency in Washington, D.C., as well as an account executive at the global public relations agency, Edelman. On the Edelman international public affairs team, she provided communications and media relations support for global businesses and government agencies for over three years. She earned her Bachelor of Arts in public relations and graphic design from Indiana University of Pennsylvania.
What did you want to be when you grew up:
A professional equestrian. Luckily, I still get to train horses and teach kids to ride, which I enjoy in my free time.
A random skill I'd like to have:
I'd love to be able to draw and paint.
What is your favorite thing about your career?
The variety! I've gotten the chance to work at the biggest PR firm supporting international clients as well as at a boutique consumer agency.
Welcome to the team, Liz!