News
Godfrey Hires PR And Account Staff
Publish date: Apr 03, 2018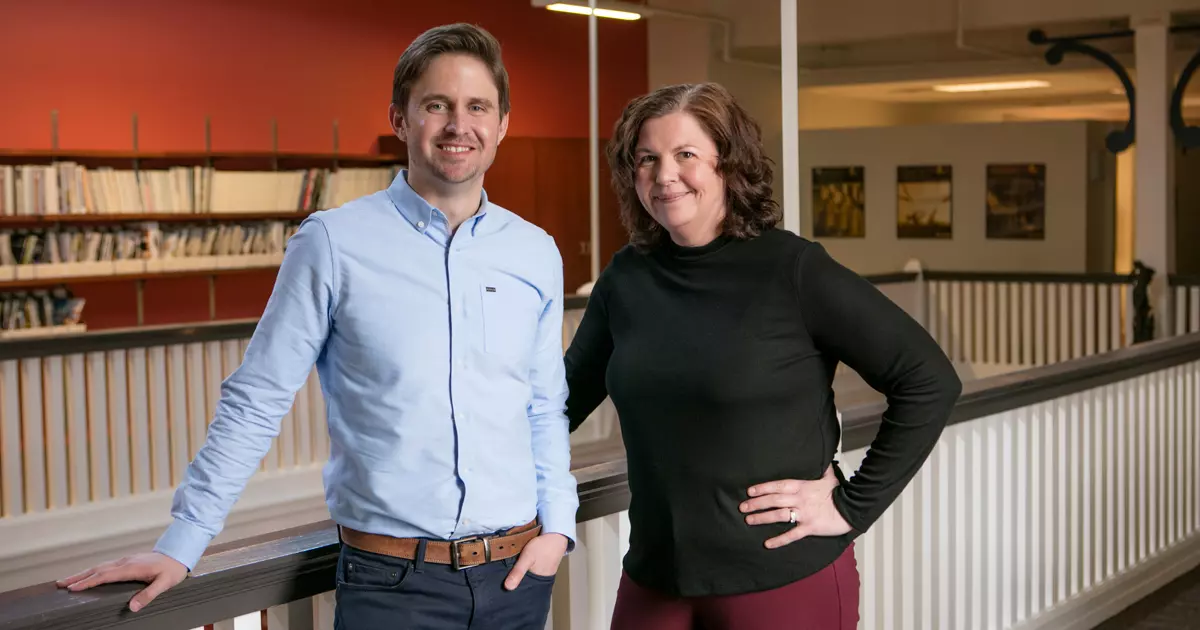 Godfrey has welcomed two staff members: Kelly Thomas is our new public relations copy director and Andrew Bergren as our new senior account manager.
MEET KELLY
Kelly writes and manages all PR writing assignments from inception to completion for all Godfrey clients. She brings more than 20 years' experience in public relations and marketing to Godfrey, most recently working in PR for White Good MARCOM Agency and as director of strategic solutions for LMI Advertising.  Her vast writing career includes business/technical writing, print media, copywriting, editing, blogging, social media, web content, newsletters and magazines. Kelly holds a B.A. in English from Millersville University.
What is your favorite thing about your career?
I've been a writer for most of my career, and one of the things that fascinates me the most is learning something new. I love taking that knowledge and turning it into thoughtful messaging that deeply connects with our clients' customers.
What is your favorite childhood memory?
My dad was a charter boat fisherman for many years, so I spent nearly every weekend in the summer at the beach. My mother could never get me out of the ocean!
Tell us something people don't know about you.
I met Richard Simmons when I was working at WGAL-TV in the mid-1990s. He's every bit as hilarious in person.
MEET ANDREW
Andrew manages business-to-business communications programs and serves as the day-to-day interface between Godfrey and its clients. He has nearly a decade of experience in account management and client services, most recently as senior account manager at Group Two Advertising in Philadelphia.  He's especially skilled at working with client and agency teams to create, execute and measure integrated marketing campaigns. Andrew holds a bachelor of science in management from Clemson University and an MBA from the University of North Florida.
What is your favorite thing about your career?
The people. Advertising, as an industry, is full of down-to-earth, intelligent and driven professionals. I've had the opportunity in my career to work alongside some of the best of them. From very early on, I knew I wanted to work in an environment where collaboration and teamwork were crucial to the overall success of the company. This is why I'm so excited to have landed at a great place like Godfrey where the people care just as much about each other as they do about the work they do every day.
Tell us something people don't know about you.
I am very proud to be a graduate from Clemson University where I had the opportunity to be a scholarship student athlete in the sport of swimming. I'm a former school record holder in the 100-yard breaststroke and an Olympic Trials qualifier.
If you had a warning label, what would yours say?
It would say "Relax." One of my favorite quotes is from Bill Murray. He once said, "The more relaxed you are, the better you are at everything: the better you are with your loved ones, the better you are with your enemies, the better you are at your job, the better you are with yourself.
Welcome, Kelly and Andrew! We're happy to have you on the team.