News
Godfrey Launches New B2B Podcast
Publish date: May 19, 2020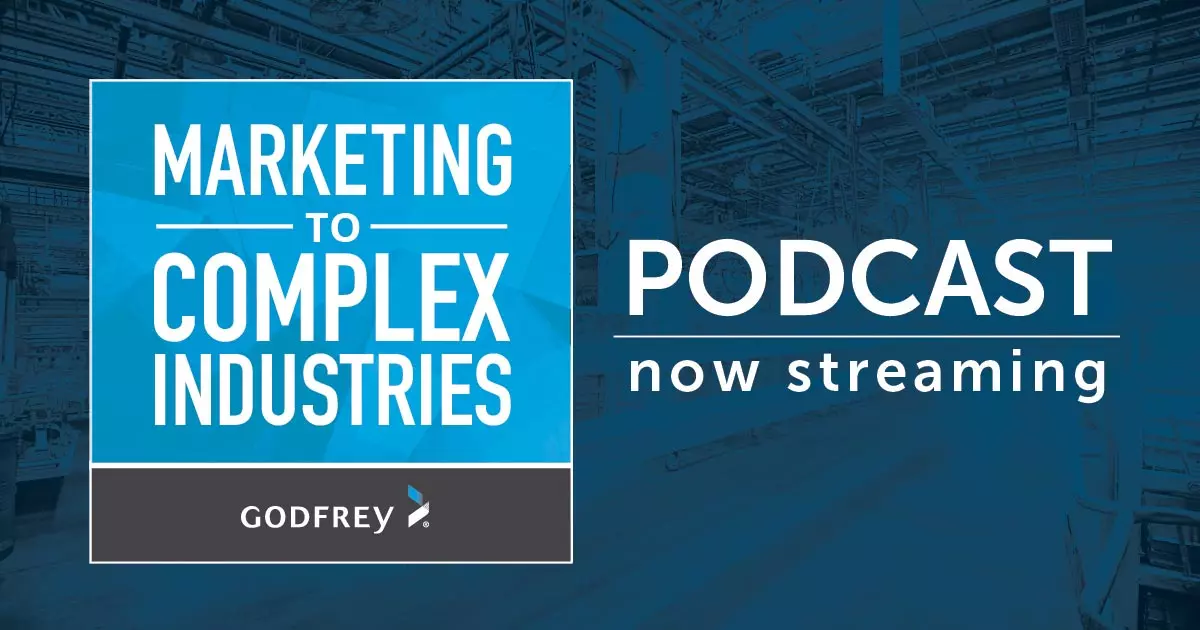 We're excited to announce the launch of our podcast, "Marketing to Complex Industries." In B2B marketing, change is the one thing you can always count on. "Marketing to Complex Industries" features conversations about current topics, challenges and opportunities in industrial marketing.
You'll hear from our own in-house experts, who deliver a fresh perspective on the latest across a variety of industries. They also provide actionable tips you can use for your own marketing efforts right away.
Some of our current episodes explore topics such as:
How to Start a B2B Marketing Podcast in 24 Hours
Delivering a Confident B2B Message During the Pandemic
What We Learned at the 2020 Marketing to Engineers Conference
The Intangible "Gifts" on Your B2B Customer's Wish List
B2B Marketing in the Pandemic: Everything We've Learned So Far
Grab a cup of coffee or tea and join us as we talk about our favorite subject — B2B marketing. Available on Apple Podcasts, Google Podcasts, Spotify and other podcast platforms. Be sure to click "Subscribe" so you don't miss an episode!