News
Godfrey Named To 2018 Chief Marketer 200
Publish date: Jan 05, 2018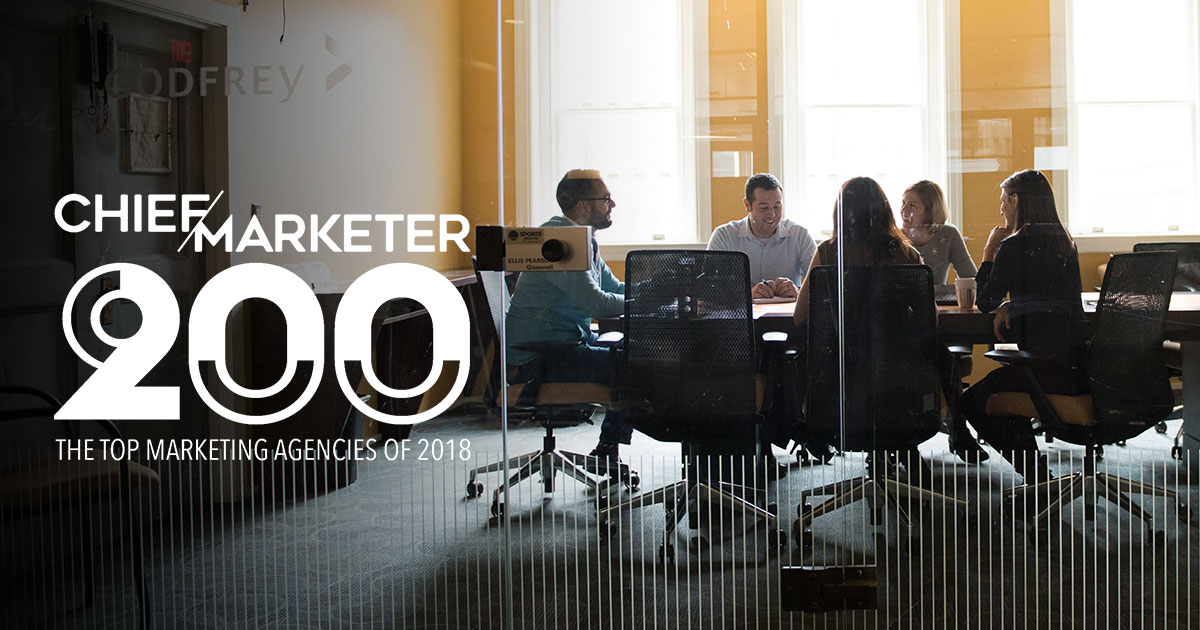 Godfrey was named one of the top B2B brand engagement agencies in Chief Marketer's first-ever editorial list of the top engagement and activation agencies serving the U.S.
The Chief Marketer 200 award program recognizes agencies with both niche skills and a broad range of capabilities. That makes it a new agency ranking for a new agency landscape, one that recognizes that advertising no longer drives the marketing mix. Traditional advertising agencies were not considered.
The CM200 selection process assessed each agency's relative strengths, providing CMOs and marketers with the information they need to find the best partners for their brands.
Entrants proved their strategic value by submitting client testimonials, case studies, awards and published editorial coverage. The judges recognized agencies whose work was of high caliber, and who showed a consistency of work quality across programs and client roster. In short, the awards program showcases killer creative, innovative work and fresh, bold ideas that move the industry forward.
The CM200 is a searchable editorial index and special report on chiefmarketer.com and will be promoted to the CM database of more than 250,000 clients.
The magazine expects more than one million searches of the CM200 database in 2018.