News
Godfrey Names New Vice Presidents
Publish date: Dec 14, 2021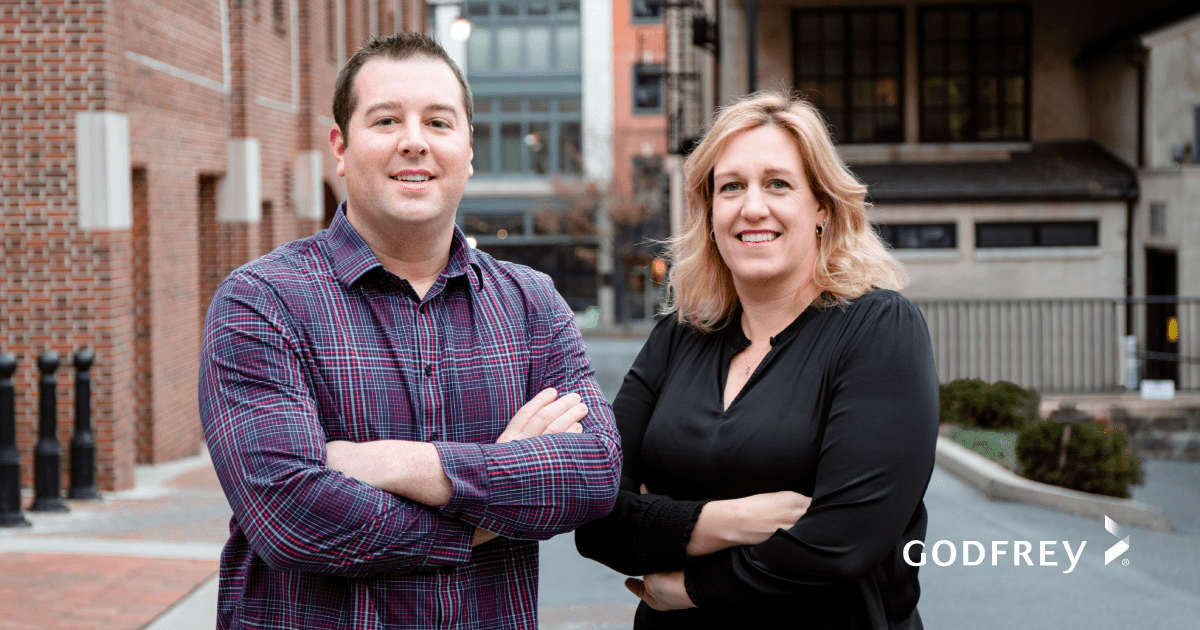 Godfrey is pleased to share the promotions of two B2B marketing professionals as it continues to stay ahead of the digital-first, data-driven needs of its clients. Alison Fetterman is now Vice President, Strategy and Analytics, and Matt Boaman serves as Vice President, Marketing Channels.
"Alison and Matt have been instrumental in helping us anticipate the needs of our clients — particularly in the midst of the rapid shift to more robust digital strategies and the increased focus on analytics," said Stacy Whisel, president of Godfrey. "We've seen tremendous digital program growth over the past several years, which was accelerated by the pandemic, and we expect that to continue."
According to Gartner's Future of Sales research, "by 2025, 80% of B2B sales interactions between suppliers and buyers will occur in digital channels." Recognizing this growth, Alison and Matt have led the team in evolving Godfrey's strategy, analytics and channel offerings over the past several years. Alison, who joined Godfrey in 2010, leads the strategy and analytics teams, focused on driving insightful and innovative ways to connect with clients' audiences and clearly show a strong ROI for Godfrey's B2B marketing programs. Since joining Godfrey five years ago, Matt's digital expertise and results-oriented approach has helped advance clients' digital program performance, especially as many shifted focus in the midst of COVID. In his new role as vice president of marketing channels, he leads the digital, public relations and media teams. Matt and Alison will work collaboratively with cross-functional teams to develop data-driven strategies and implement marketing analytics programs for brands across all channels.
"As customer expectations shift, and digital interactions between buyers and suppliers continue to rise, marketers are reevaluating their B2B marketing strategies," said Whisel. "Understanding modern customer expectations, knowing the best channels to connect with customers based on their changing needs and proving the ROI of marketing efforts are challenges we know marketers face. In their roles, Alison and Matt will continue to evolve our digital capabilities to help our clients connect the dots and prove marketing ROI."
Join us in congratulating Alison and Matt!