News
Hunt Participates In MarketingProfs Scrappy B2B Panel
Publish date: Oct 09, 2017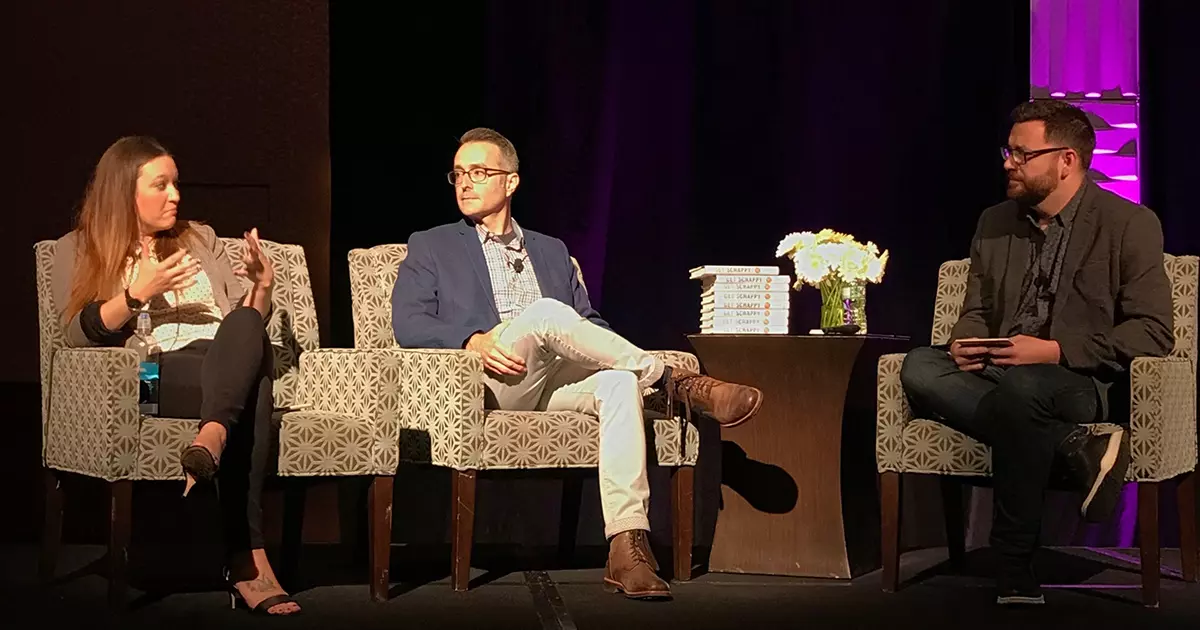 Andy Hunt, Godfrey's executive creative director, digital, was a panel member at the recent MarketingProfs B2B Marketing Forum in Boston.
Hunt participated in a panel discussion with Ashley Zeckman, director of agency marketing at TopRank Marketing and Nick Westergaard, chief strategist at Brand Driven Digital and author of Get Scrappy. The session, titled "Scrappy B2B Creativity Hacks," drew more than 100 participants, including B2B agency, client and vendor personnel.
The panelists gave the audience of B2B leaders and innovators their insight into the latest trends and tools marketers can use. They emphasized practical tips and how-to information, things that marketers could act on immediately.
Hunt talked about Godfrey's approach to doing more with less and the importance of thinking big creatively, regardless of budgets or expectations. Other panelists shared successful strategies, excerpts from Westergaard's book and case studies.
The panel members encouraged B2B marketers to experiment with new technologies. And, rather than try to do everything, they encouraged the audience of marketers to focus on fewer tactics. And set goals for themselves.
The 45-minute event was packed with engaging, actionable insight–from idea starters to creative strategies–that showed how being "scrappy" can lead to marketing success. For more on the panel discussion and the four-day event, visit MarketingProfs.