News
Godfrey President Joins B2B Marketing Advisory Board
Publish date: Mar 10, 2021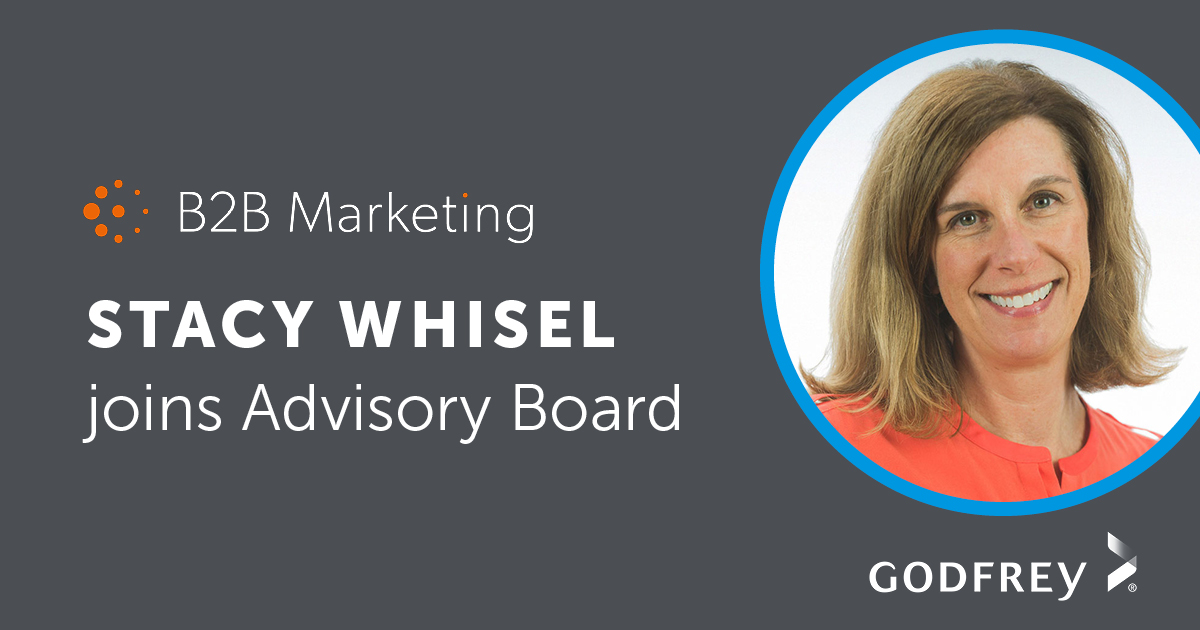 B2B Marketing, a leading provider of best practice and professional development information for B2B marketers, recently strengthened its industrial manufacturing marketing expertise with the addition of Godfrey President Stacy Whisel to its United States (U.S.) advisory board.
"With her background in audience-focused research and expertise in marketing to complex industries, Stacy's perspective is tremendously valuable as we determine the best ways to support B2B marketers throughout the United States," said Joel Harrison, editor-in-chief and co-founder of B2B Marketing, based in the United Kingdom (U.K.). "She brings deep knowledge about the needs of B2B industrial marketers. We are incredibly excited to have her on the advisory board."
The advisory board features a diverse group of around twenty top B2B marketers. In its second year, members meet regularly to provide strategic guidance to B2B Marketing, particularly as it continues to expand in the United States. Advisory board members also support organizing the B2B Ignite USA conference in June and help with B2B Elevation Award judging.
"I am looking forward to collaborating with Joel and the rest of the extremely knowledgeable and driven advisory board members," said Stacy Whisel, president of Godfrey, a leading full-service business-to-business marketing agency based in Lancaster, Pa. "With marketing strategies and tactics shifting so quickly, we are passionate at Godfrey about helping B2B marketers stay on top of the latest tools and technologies that will help them be more effective and efficient in their roles — especially within industries that can be so complex."
To view the full list of advisory board members, or to register for the B2B Ignite USA conference (free tickets are available for client-side marketers), visit B2B Marketing's B2B Ignite USA website. To learn more about Stacy, visit the Godfrey Team page. Or listen in on her latest podcast, "B2B Marketing Planning in Uncertain Times."
About Godfrey
We're a full-service business-to-business marketing agency, and we love working with companies that make stuff. Really complex stuff like machinery, components and chemicals. Our team is engineered to extend yours and help you deliver the very best B2B marketing in your complex industry. Learn more and continue the conversation @GodfreyB2B and go to our e-news page to sign up to receive regular emails on the latest in industry thought leadership, trends and insights.