News
Godfrey Promotes Bakey, Macdonald and Junkin
Publish date: Jan 03, 2022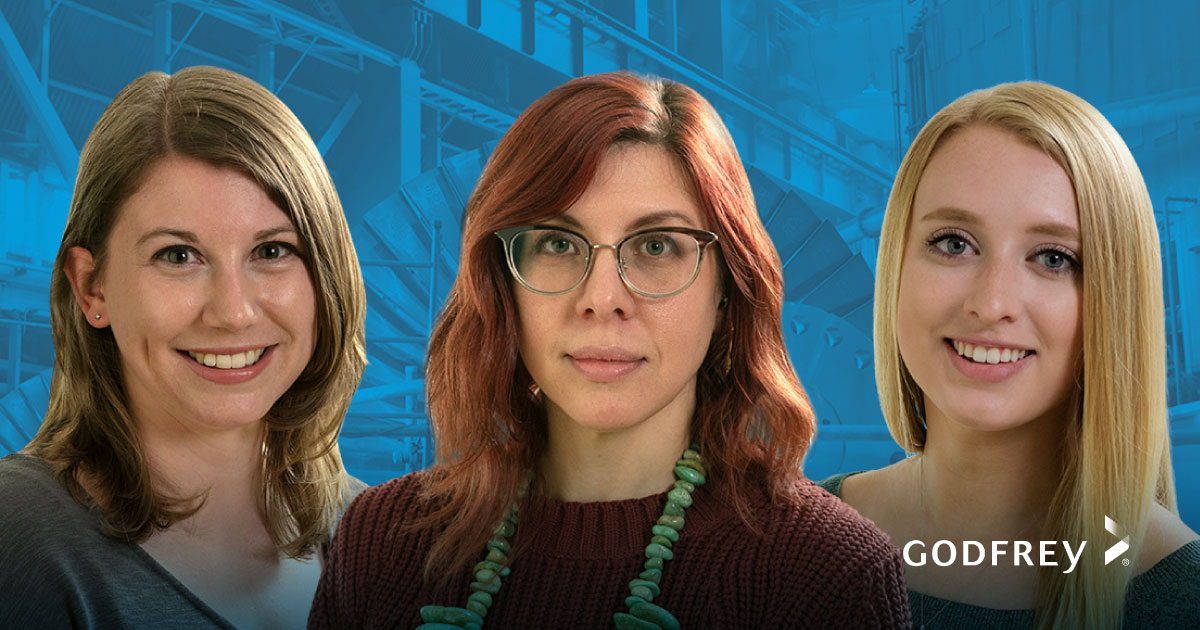 We're delighted to share that Godfrey team members Jenell Bakey, JenMarie Macdonald and Kelly Junkin have earned new B2B marketing roles.
Newly named Associate Creative Director Jenell Bakey leads her teams with energy, creative skills and a strategic mindset. Since joining Godfrey as a copywriter in 2016, she's provided her expertise to a wide range of projects, from website rebranding and sustainability reports to video scripts and social media. Jenell's experience spans clients in industries like heavy equipment, built environment and packaging manufacturing. She is a graduate of Elizabethtown College.
JenMarie Macdonald has been promoted to Public Relations Technical Copywriter. In her new role, she uses her eye for detail and endless curiosity to write impactful PR content for a range of clients in the manufacturing and built environment industries. JenMarie first joined Godfrey in 2017 as a proofreader and later served as a copywriter for our full-service marketing clients. After completing her undergraduate work at Ohio University, JenMarie earned her Master of Fine Arts from Naropa University.
Since joining Godfrey just weeks before the pandemic began in 2020, Kelly Junkin has built strong relationships with her clients and provided enthusiastic support for her account teams. Now, as Account Manager, Kelly continues to drive her clients' B2B programs in the life sciences and paper manufacturing industries. She spent a semester in Queensland, Australia, studying international marketing at the University of the Sunshine Coast before graduating from Millersville University.
Please join us in congratulating Jenell, JenMarie and Kelly on their well-earned promotions!