News
Godfrey Ranked 5th B2B Agency
Publish date: Apr 10, 2018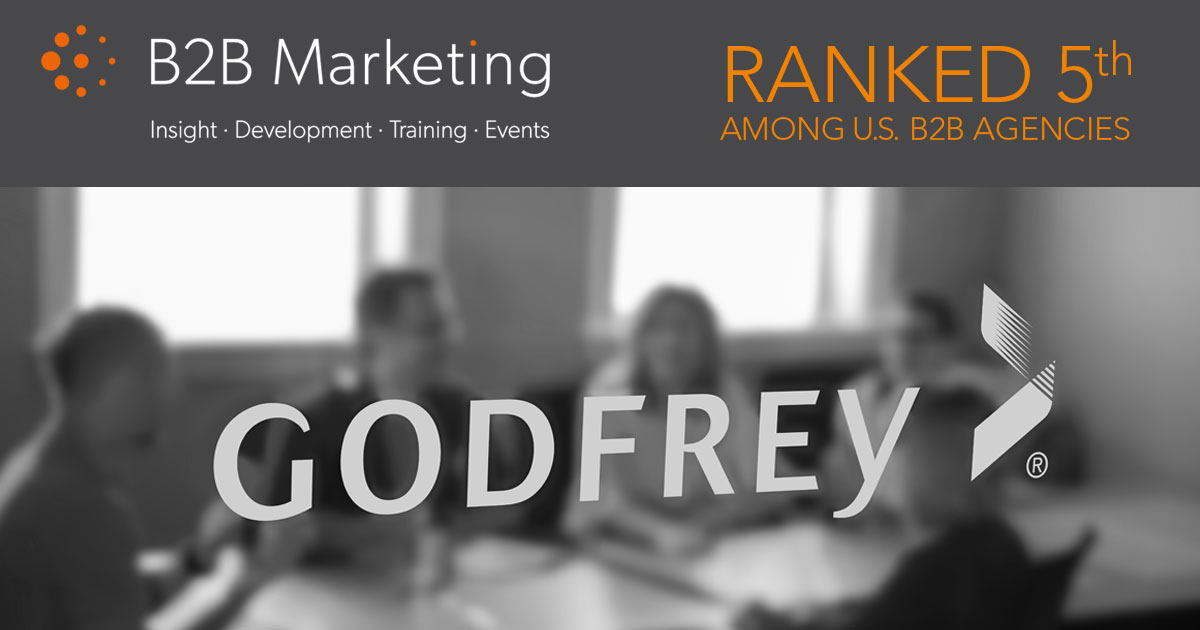 B2B Marketing ranked Godfrey fifth in B2B agencies and 11th overall in its list of the Top U.S. B2B Marcomm Agencies. The company recently released its second annual U.S. Agencies Benchmarking Report, which, in addition to this list, includes in-depth analysis, the current state of the market, trends, forecasting and detailed agency profiles. This content tells the year-long story of accomplishment, transformation and growth in the thriving agency community.
Godfrey was one of seven of these top agencies that are profiled in the report. This profile details how our agency is closely monitoring digital progress, exploring innovative solutions and using these emerging technologies to benefit its clients.
"We are thrilled to be included in this significant list for the second year in a row," Stacy Whisel, Godfrey president, said. "As our clients continue to innovate, we're pleased to support them with more advanced digital offerings and marketing technology that matches the complexity of their products."
The benchmarking report is a crucial market analysis resource that enables clients to discover and identify agencies that have the combination of skills and industry expertise they need. It also helps agencies view the B2B landscape to gauge the competition or find partners to work with.
Explore the current U.S. B2B environment and where its headed in the full report here.