News
Godfrey Staff Take on New Roles
Publish date: Jul 23, 2018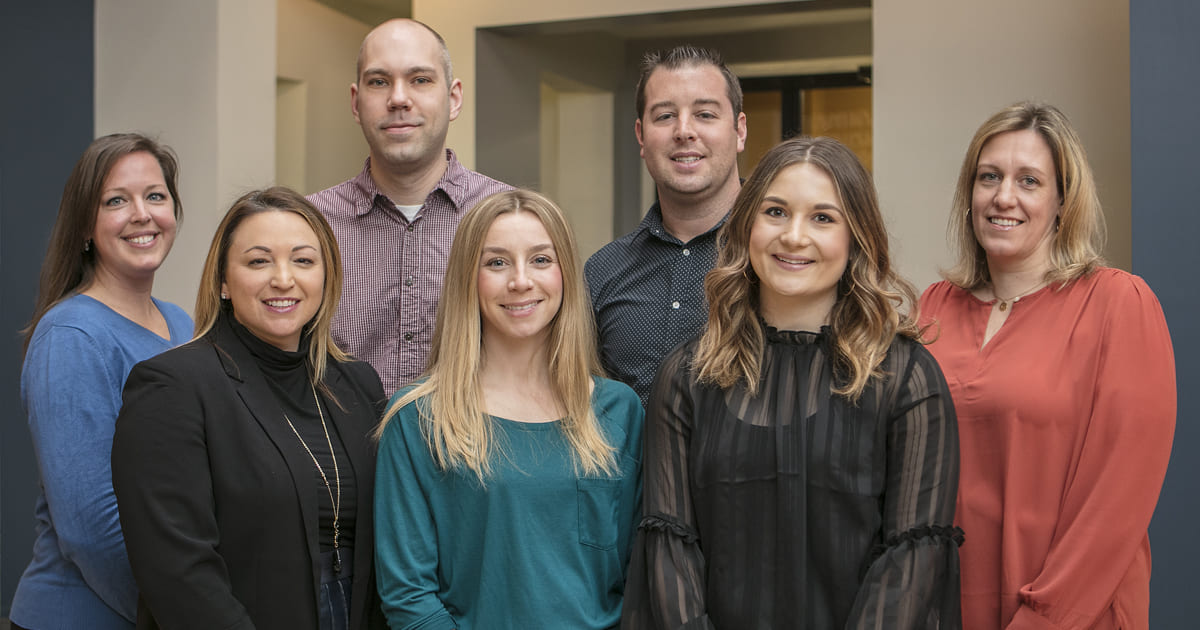 As Godfrey continues to deliver more advanced digital offerings to our clients, several team members have moved into new roles that advance this data-driven focus.
Alison Fetterman is now director of strategy. In her new role, Alison guides others to become more data-driven, digitally minded, strategic thinkers. Working directly with the SVP, Accounts & Strategy, she sets the tone and direction for the strategy group to develop fresh ways to connect with clients' audiences and advocate for the "Voice of the Customer." Alison has been with Godfrey for nearly eight years, most recently serving as account group manager.
As the new Director of Marketing Channels, Matt Boaman works cross-functionally with both creative and account teams. He leads the integration of the many channels used to connect our clients with their audiences, and oversees email marketing, marketing automation campaigns, search and social media. He ensures that these programs leverage appropriate marketing technology and all channels work together to achieve our clients' goals. Matt served as the director of SEO and VP of product development at the EZMarketing Agency before joining Godfrey as search marketing manager in early 2017.
As our new Social Media Manager, Emily Spillar is deep within the social community every day, posting, monitoring, analyzing results, engaging with users and influencers, and developing new ideas for content. She understands the inner workings of each social media platform and creates and manages social experiences that resonate with our clients' followers. Emily joined Godfrey in 2016 after graduating from the Pennsylvania State University and most recently served as PR associate account manager.
Kaitlin Funke tracks and traffics client projects as our newest traffic manager. She works closely with her teams to clarify project workflow and status, set schedules and provide accurate estimates. Kaitlin joined Godfrey in 2014 and most recently served as an associate account manager.
Stacie DeJesus, Kristi-Lynne Dahlgren and Ruben van der Meij are Godfrey's newest account directors. In their roles, they each lead a group of accounts and serve as account managers for select clients. They teach, mentor and motivate their teams to develop strong client relationships as well as effective strategy and planning. Kristi-Lynne has been with Godfrey for nearly four years, most recently serving as account group manager. Ruben has been with Godfrey for nearly five years, most recently serving as account supervisor. Just celebrating her 12th anniversary at Godfrey, Stacie most recently served as senior account manager.
Congratulations to all on their new positions!