News
Godfrey SVP to Participate in ISBM Jam Session
Publish date: Oct 19, 2018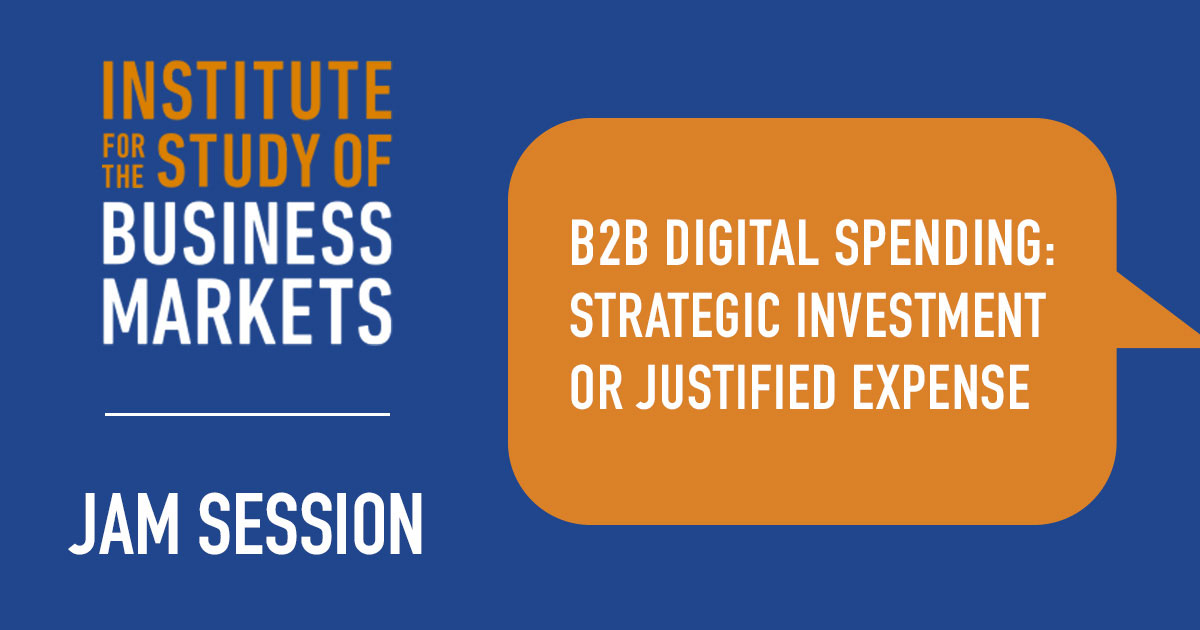 Our SVP and CCO Michael Barber is one of three thought leaders engaging with participants at the Institute for the Study of Business Markets (ISBM) Jam Session. The one-day event, "B2B Digital Spending: Strategic Investment or Justified Expense," will be held in Pittsburgh on November 1.
As the title suggests, the jam session will focus on solving challenges related to digital strategy and budgets. Participants will take part in peer-to-peer best practice sharing and facilitated breakout discussions. Michael joins John Jordan, clinical professor of supply chain and information systems at the Penn State Smeal College of Business, as well as Vince Kostelnik, president of Ad Ej Solutions, Inc. They will each facilitate the breakout sessions, which are concerned with digital strategy, the right amount to spend and required staff and resources.
ISBM is the world's only B2B think tank. It's dedicated to providing members with support to promote their B2B sales and marketing. This jam session is free for ISBM members. Find out more and register here.