News
Our Team Took 7 Million Steps To Benefit Non-Profit
Publish date: Jun 09, 2017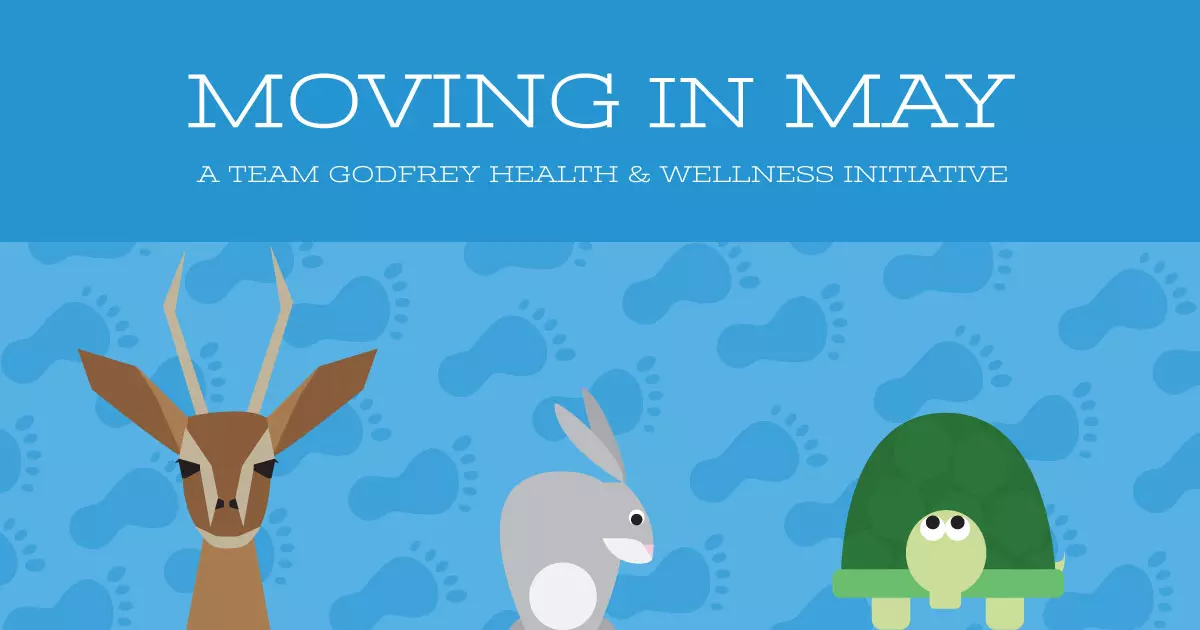 Godfrey team members took more than seven million steps last month to benefit the non-profit Bench Mark Program.
For each participant, the agency donated a fixed amount to support Bench Mark's after-school programs, which feature weightlifting, academic counseling and career coaching for at-risk youth.
The agency's Moving in May event attracted 33 Godfrey team members, who logged a minimum of 225,000 steps during the month. Participants selected one of three categories to "compete" in, based on their normal level of activity.
Senior designer Chris Houck led all the participants with 711,863 steps in May, leading the Gazelles group, who admitted snow, sleet and hail wouldn't stop them from getting a workout in. Associate Creative Director Dave Bossler led the Hares, those who normally exercise two or three times a week. And Digital Marketing Associate Jackie Schell was the winner in the Tortoises group, who admitted that their normal form of physical activity was walking to and from their cars.
As a point of reference, media star Dr. Oz always recommends 10,000 steps a day, which, in May, would total 310,000. Chris' effort was more than double that amount, covering the equivalent of more than 400 miles for the month or 13 each day.