News
Godfrey to Speak at MarketingProfs B2B Forum
Publish date: Mar 25, 2021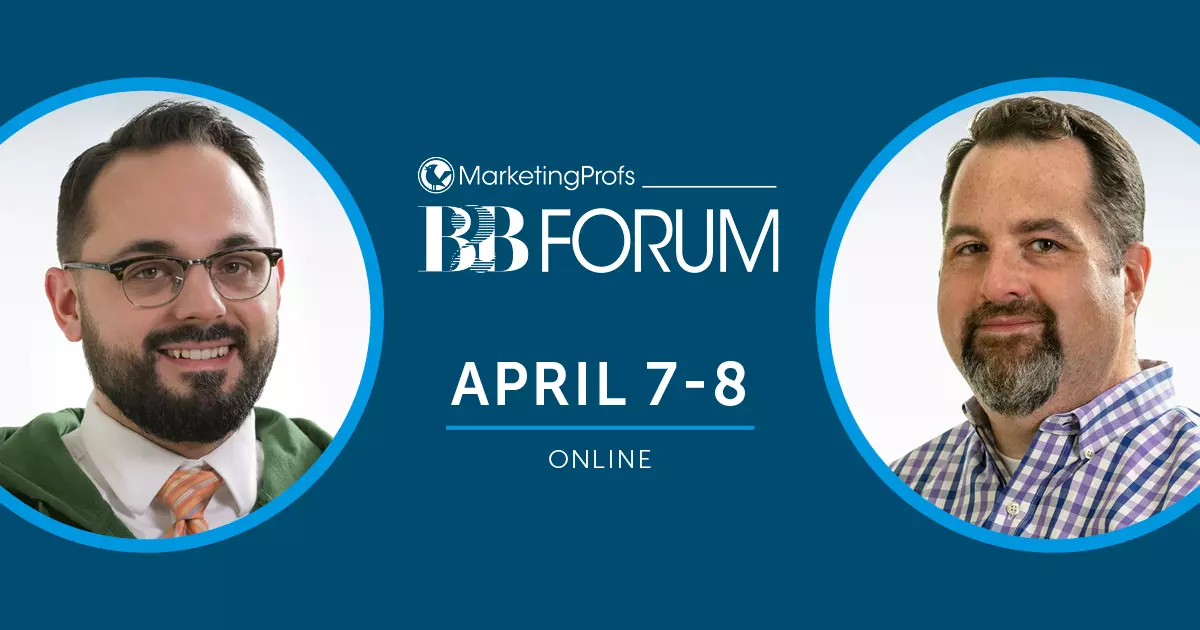 We're excited to announce that Godfrey will present at the MarketingProfs online Spring B2B Forum on Wednesday, April 7, 2021, at 3:50 p.m. Eastern Standard Time. The topic is one we really enjoy talking about —Wonderfully Weird Ideas: How to Catch, Tame and Train Them.
Executive Creative Director Cliff Lewis and VP, Creative Scott Trobaugh will help you harness the power of weird ideas (or "divergent thinking"). From building a concepting process that welcomes weird to convincing your organization to take a chance on "different," they'll share tips and insights that help you disrupt, define and differentiate your B2B brand.
MarketingProfs B2B Forum, held April 7-8, offers six keynotes and 39 sessions filled with inspiration, insight, strategy and tactical hands-on advice. A ticket to this virtual event includes a one-year subscription to MarketingProfs PRO and a ticket to the Fall B2B Forum on October 13-14, 2021. (Shenanigans are included at no extra charge!) Registration is free for current PRO members. 
Learn how MarketingProfs builds and engages its brand community with events like the B2B Forum. Listen in as Scott and Cliff chat with MarketingProfs Director of Community Matt Snodgrass on the latest episode of our Marketing to Complex Industries podcast, "Let's Talk Brand Community."