News
Godfrey to Discuss Hybrid Events During CFE Media Marketing to Engineers Seminar Series
Publish date: May 10, 2021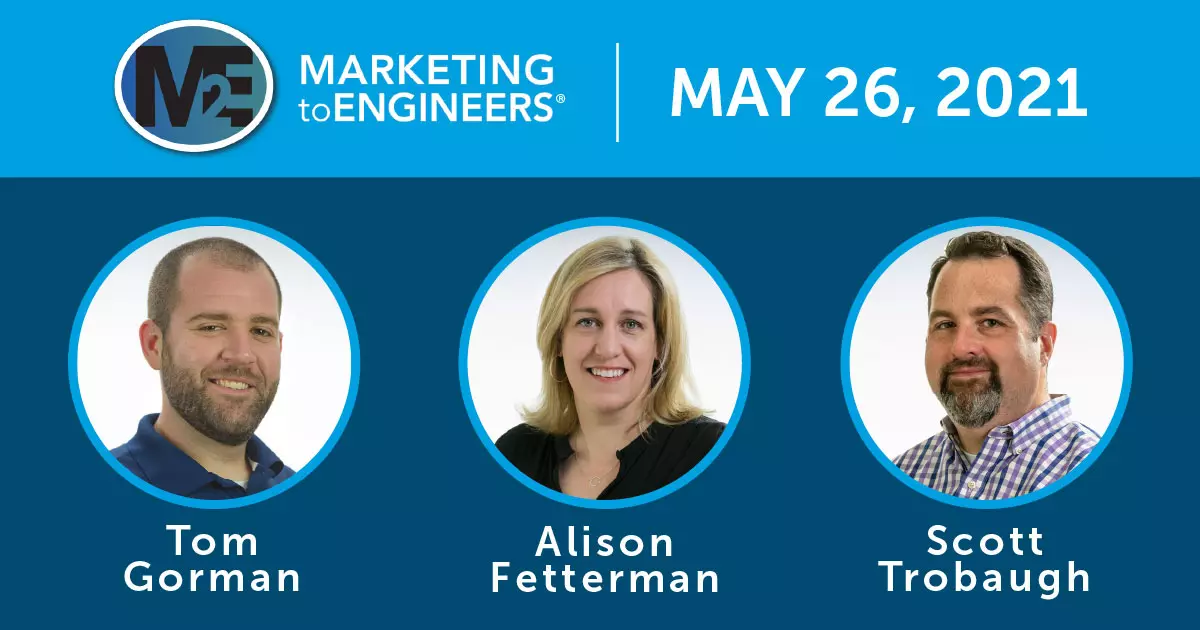 If you're like 97% of marketers today, you're confident that hybrid events will become more prominent going forward (Bizzabo). But do you have a clear picture of how that future will look? Do you have a plan for how you will adapt to the world of hybrid events?
On Wednesday, May 26th, we are excited to present "The Hybrid Events Future: 22 Ideas for Your Next Events in a Post-Pandemic World" during CFE Media and Technology's Marketing to Engineers® seminar series. It will be available on-demand starting at 10 a.m. Eastern Time, 9 a.m. Central Time.
Senior Producer Tom Gorman, Director of Strategy Alison Fetterman and VP, Creative Scott Trobaugh will discuss how it's time to prepare for a new era of business events that serve two distinct audiences: those who travel and those who Zoom. The new rules will apply to more than just trade shows. Our customers and stakeholders will expect these hybrid experiences for everything from sales meetings to product launches to press events.
We'll help shape a vision for hybrid events and equip you with 22 tangible ideas for how you can adapt your upcoming events to the next new normal. During this presentation, our Godfrey team will:
Showcase examples of great virtual events
Walk through a hybrid event scenario
Discuss considerations when deciding which event model is right for your event (in-person, virtual or hybrid)
Provide 22 ideas for you to integrate into your future events
Register now to attend this free session, and be sure to let us know your thoughts on the future of events!