News
Godfrey Hires Public Relations Associate Account Manager and Copywriter
Publish date: Feb 15, 2017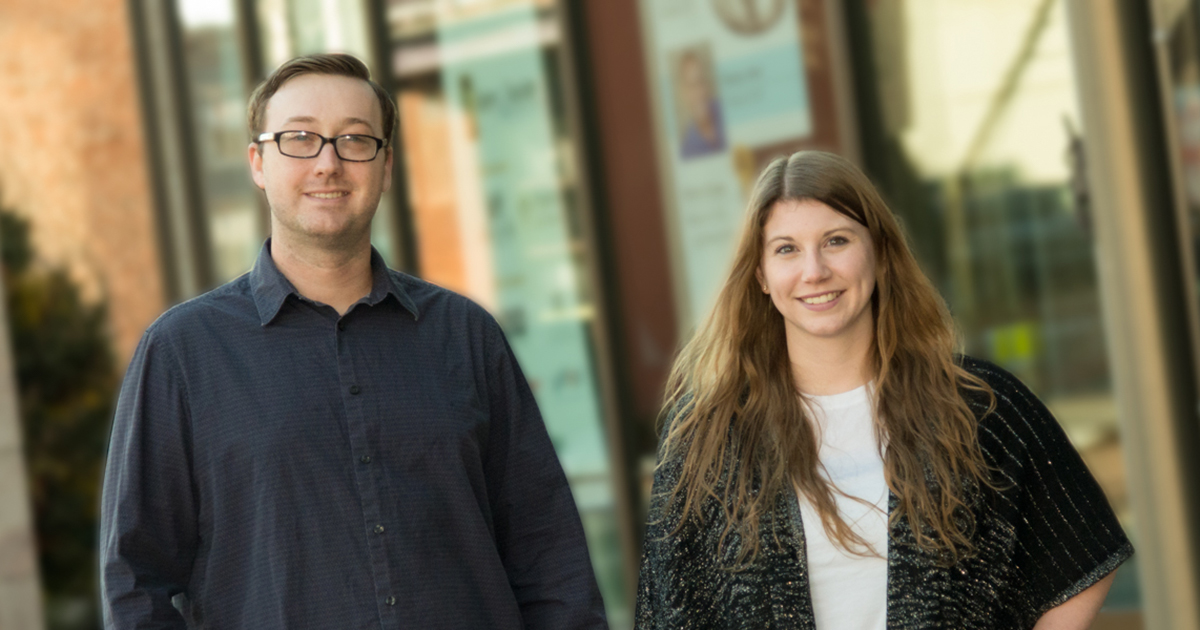 We're excited to welcome Scott Clark as a public relations associate account manager and Jenell Abram as a copywriter.
Meet Scott
Scott is responsible for helping to execute high-impact PR programs and supporting the PR account management team by conducting research, leading media outreach efforts and reporting on program activity and results. He comes to Godfrey with four years of experience working in the business-to-business world with Schubert b2b in Downingtown. Clark graduated from Penn State University with a Bachelor of Arts in Communication Arts & Sciences.
Do you collect anything?
I started collecting vinyl records this summer after my dad gave me some of his old records.
What did you want to be when you grew up?
Professional skateboarder, baseball player, or rock star. Haven't given up on the rock star thing, it's just moving slower than expected.
If you could time travel, would you go to the past or the future?
Past, so I could see Jimi Hendrix, The Doors, Led Zeppelin, and Frank Zappa live.
Meet Jenell
Jenell, our new copywriter, works closely with other Godfrey team members to create compelling messages that connect with audiences and achieve program objectives. Prior to joining Godfrey, she worked as a content department manager at WebstaurantStore. Jenell graduated from Elizabethtown College with a Bachelor of Arts in English Professional Writing and a minor in Sociology.
Do you collect anything?
Everything, but the weirder the better (an antique liquor pourer that plays music when tipped over, a snake vertebrae necklace, etc.). I recently cleaned out my childhood bedroom and found tons of shoeboxes. In each one, I included a piece of paper with a list of the items in the box and details about why I kept them.
If you had a warning label, what would yours say?
Beware: competition imminent. I love games and sports, and I can make a competition out of anything. It's probably the perfectionist in me, but I don't like to lose.
Do you have any hidden talents?
I'm a songwriter. Unfortunately, I don't usually write the music down and over time I forget things, but I've written 15+ piano vocal pieces and a couple piano-only pieces.
Welcome, Scott and Jenell! We're happy to have you on the team.