News
Godfrey Welcomes Team Members
Publish date: Jul 26, 2022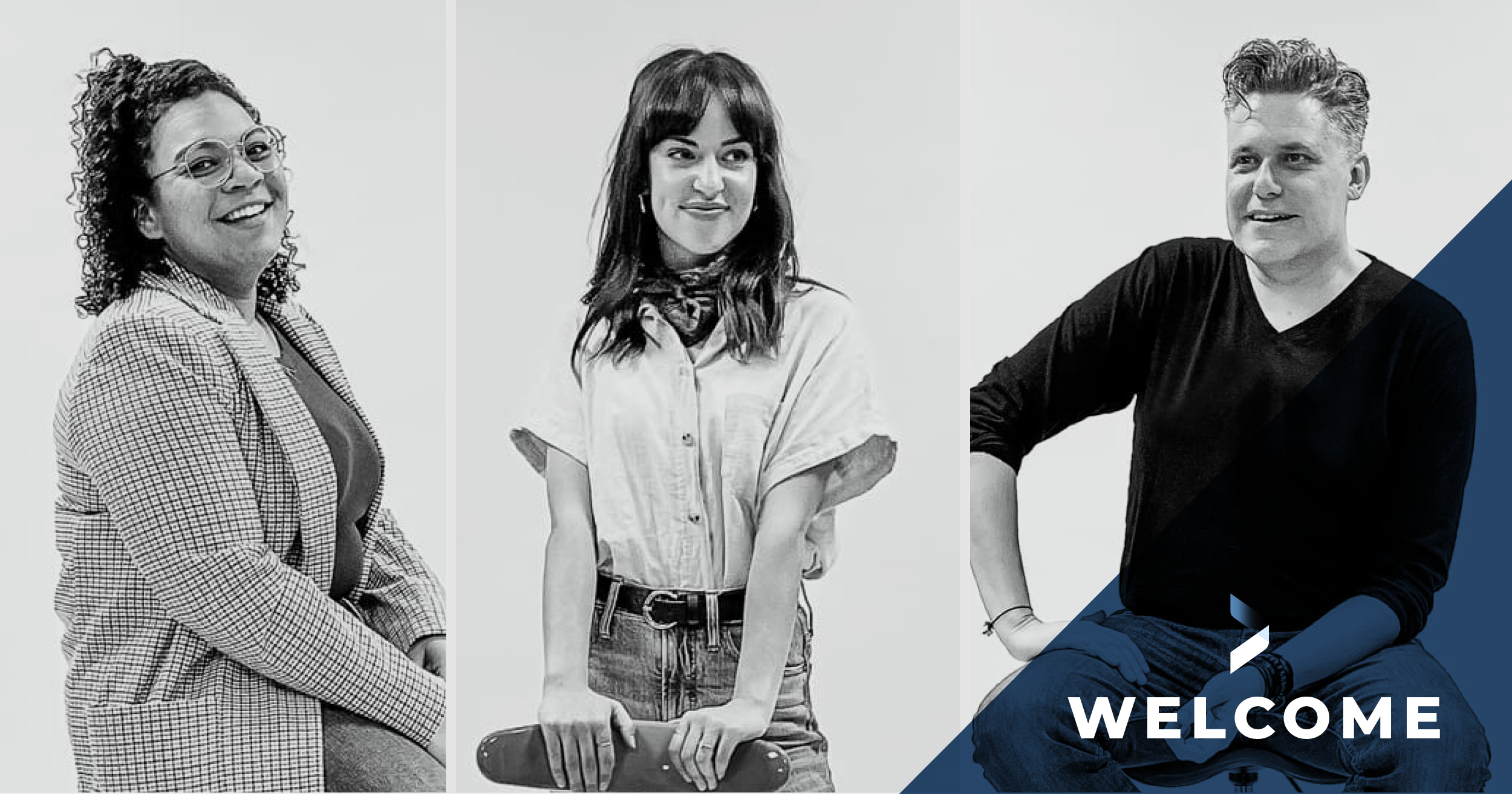 We're excited to welcome three marketing professionals to the Godfrey B2B team: Afa Igyor and Claudia Heitland as Associate Account Managers and Clayton Margerum as Associate Creative Director.
MEET AFA AND CLAUDIA
As Associate Account Managers, Afa and Claudia are an integral part of our account team, combining customer service mindsets with detail-oriented project management skills to help ensure projects are completed on time and on budget.
Afa has worked at other agencies and has marketing experience from her time at regional media outlets. She is a graduate of Kutztown University of Pennsylvania, where she majored in communications studies and minored in public relations.
If you had a warning label, what would yours say?
Watch Out!
What fad do you wish would come back?
Striking up conversations with strangers in public.
What three items would you take with you on a deserted island?
A tent, a good book and a boat so I can get home.
Most recently, Claudia gained marketing experience working with a real estate firm, and at Habitat for Humanity prior to that. She is a graduate of Lancaster Bible College with a degree in business administration and biblical studies.
What is your favorite thing about your career?
The wonderful people and the many opportunities for learning.
Do you collect anything?
Books and vintage mugs.
If you had a warning label, what would yours say?
Will need a snack every 15 minutes!

MEET CLAYTON
As Associate Creative Director, Clayton guides and manages the development of creative materials from conception to production. In his more than 15 years working in both agency and corporate environments, he has written for print, broadcast and digital formats and directed both short- and long-form video. Clayton's education includes the Nesbitt College of Design Arts at Drexel University and the Pennsylvania School of Art & Design.
What is your favorite thing about your career?
I love that I get to dream up crazy ideas that get implemented as viable business solutions.
Do you collect anything?
My great-grandfather and great-great-grandfather owned the S.O. Willits Soda Company in Atlantic City around 1890-1930; I collect their bottles.
A random skill you'd like to have:
Knot tying. All sorts of knots. Why, I'd be tying knots all day! The clove hitch, halyard bend, a sheep shank, the stevedore ... sooo many knots.
Please join us in welcoming Afa, Claudia and Clayton to our Godfrey B2B team!