News
Pocket Change Mounts up in Great Godfrey Coin Challenge
Publish date: Apr 14, 2017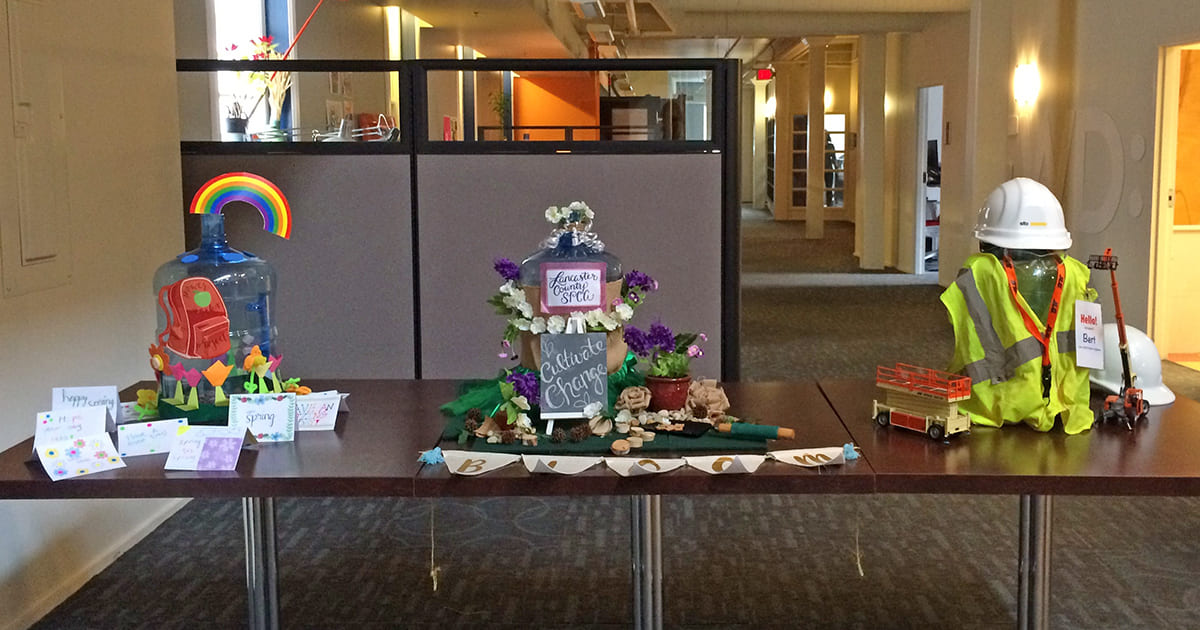 Three deserving nonprofit organizations found that loose coins in our pockets can add up to more than just chump change following the Great Godfrey Coin Challenge.
Donations in the monthlong penny wars were sent to the Power Packs Project, the Lancaster County SPCA and the Boys and Girls Club of Lancaster. The three charities were chosen by the individual teams participating in the competition.
Team members filled decorated containers with their loose change for a month, with the championship going to the team that amassed the most points. And while the amount of money raised was important, there were ways for the "short-changed" teams to get back into the game.
The competition featured weekly challenges: the most pennies, the best decorated container and the heaviest container. Plus, a penalty for paper money—a way for teams to sabotage each other but, ultimately, increase donations to the nonprofits.
All in all, a great challenge and a lot of fun, with donations going to three worthy causes.