News
Heck Earns Web Accessibility Certification
Publish date: Aug 09, 2022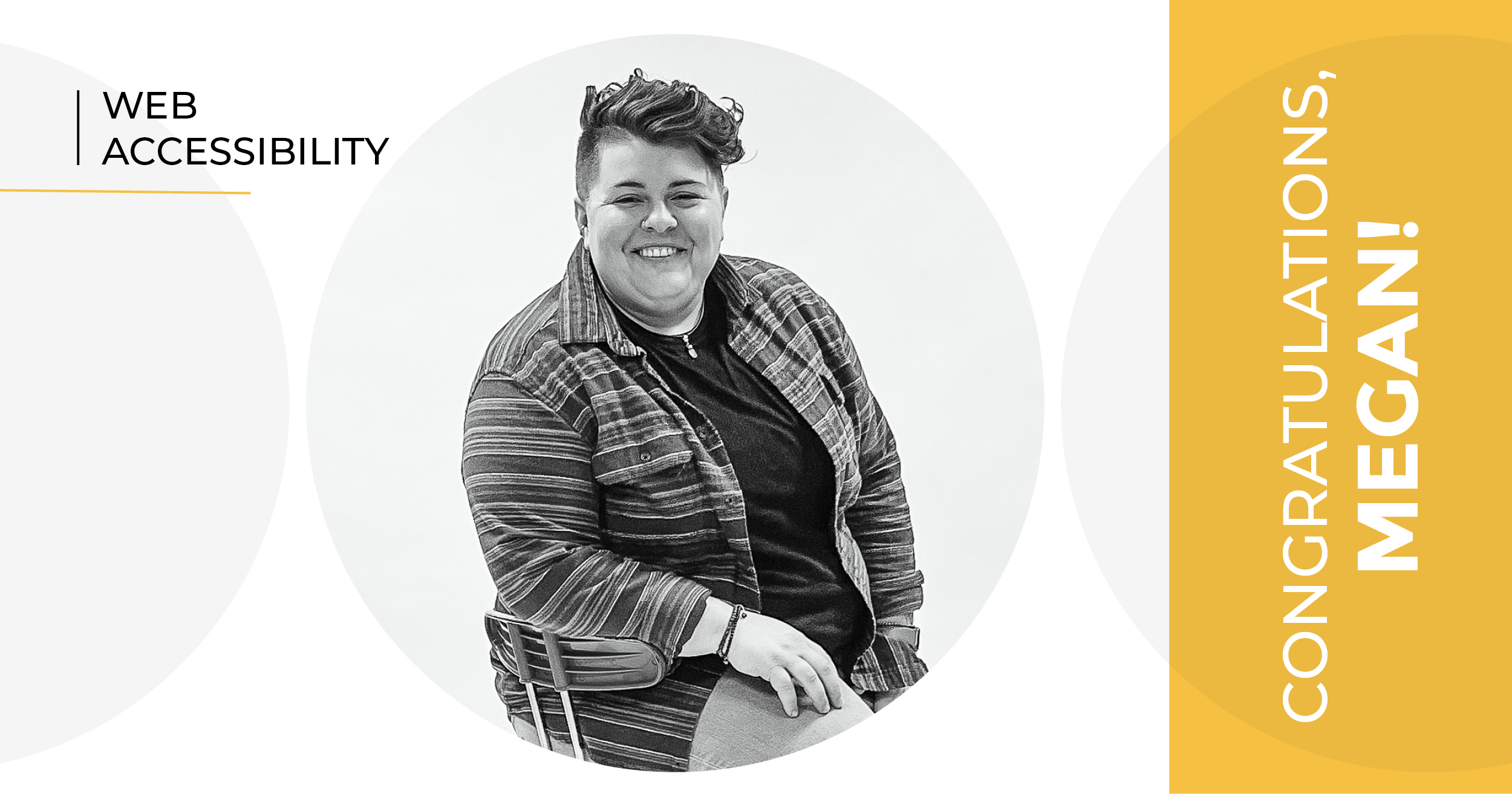 We're proud to share Godfrey Senior Front-End Designer, Megan Heck, is Web Accessibility Certified!
Megan is passionate about ADA accessibility and worked hard to earn this certification to ensure websites and apps work well for people with disabilities, provide a better user experience for everyone and meet international standards. We asked Megan five questions about web accessibility and ADA compliance:
1. When it comes to web accessibility, could you share a few high-level points to consider when developing a website or another type of digital presence?
Accessibility as a concept is pretty simple; every user should be able to perceive, understand, navigate, interact with your website. When it comes to accessibility and inclusion, it's important to put the human experience first; this will aid in expanding your reach, creating an overall better experience for all users and benefit brand reputation.
2. Are there frequent misconceptions you've heard?
One of the most common misconceptions I hear is that accessibility only benefits people with disabilities. That couldn't be further from the truth; all users benefit from more accessible products. Think about closed captions, ramps, grab bars … these benefit everyone who uses the product. Another misconception I hear is that a compliant site is visually boring. I strive every day to prove that misconception wrong on each project I touch. If you're keeping the user at the forefront of every decision, your site can be both creative and accessible.
3. When it comes to incorporating elements that are user-friendly for everyone, are there things you wish more B2B marketers would consider when developing a digital presence?
Colors! About 12 million people are colorblind in the United States alone. Imagine how much you could extend your reach if your product/website were more accessible and inclusive. There are other small items to consider that make a big impact, such as consistent hierarchical headings, descriptive link text, alt text, keyboard reader functions and captions and transcripts.
4. What standards should B2B marketing professionals be aware of?
Generally speaking, if you are building your site with the user in mind and aligned with best practices, you should be halfway there. I would encourage everyone to check the standards of their particular country, as it can vary.
5. Why do you feel so strongly about this?
I have a natural knack for solving problems and I view inaccessibility and exclusion as a big problem, not only in business but also society as a whole. In order to solve this problem, we need to reframe how we think about accessibility. It's not that people with disabilities can't function the same way as others in the world; it's that the world was not built with them in mind. If we start to rethink our systems and products and include all people, of all backgrounds, abilities, gender and race, we will start to build an equitable world for every human.
Thank you, Megan! Congratulations!
Learn more about Megan on our Team page.