News
Godfrey Team Members Move Into New Roles
Publish date: May 17, 2019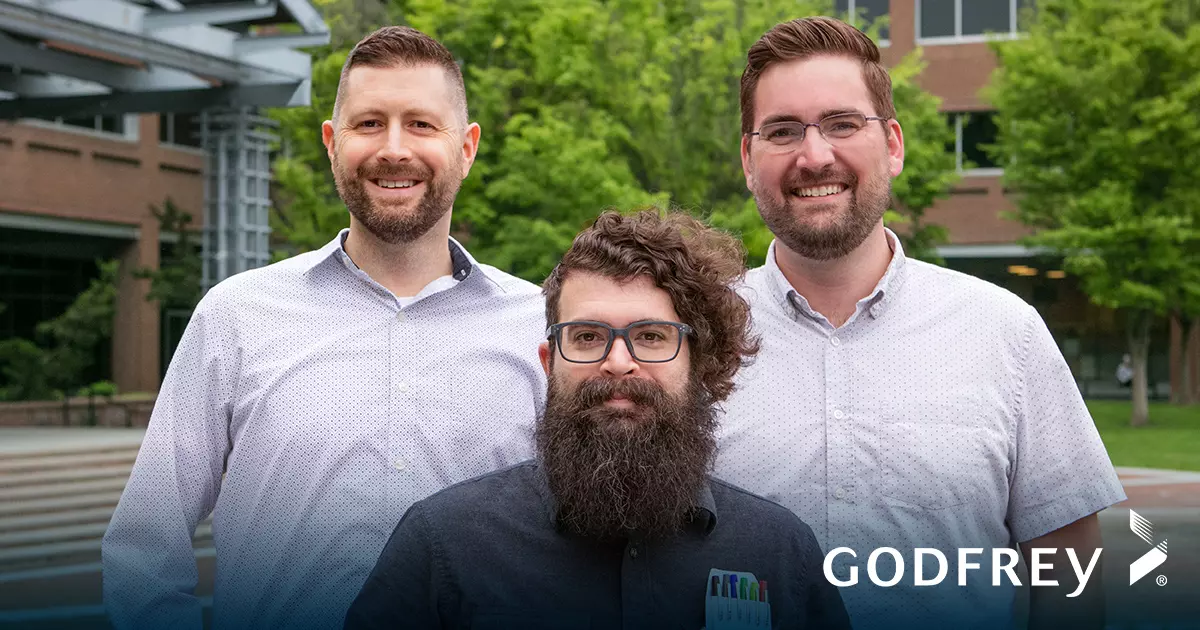 Effective B2B storytellers make the complex simple and relatable. Three members of Godfrey's creative team have proven their ability to deliver powerful yet straightforward messages that resonate with our clients' audiences. We're happy to announce that Paul Mindemann, Matthew Kabik and Matt Miller have been promoted to new roles within the agency.
Previously a senior copywriter, Paul Mindemann is now content director. He will help develop our clients' messaging strategy and ensure this strategy is successfully executed across all mediums. Paul will also mentor copywriters, guiding them toward a deeper understanding of our clients' industries and technologies.
Since joining Godfrey as a copywriter, Matthew Kabik has consistently developed compelling stories that connect with our clients' audiences. As senior copywriter, he will contribute deeper strategic insight and develop high-level concepts that drive those stories. Matthew will also mentor other copywriters to ensure client content reflects brand voice and messaging.
Matt Miller has moved from his role as art director to associate creative director. He will contribute to the innovative concepts that propel clients' marketing campaigns. Matt will also work closely with creative teams to develop and execute these campaigns.
Congratulations to all!