News
Sandvik Coromant Partners With Godfrey
Publish date: Jun 29, 2021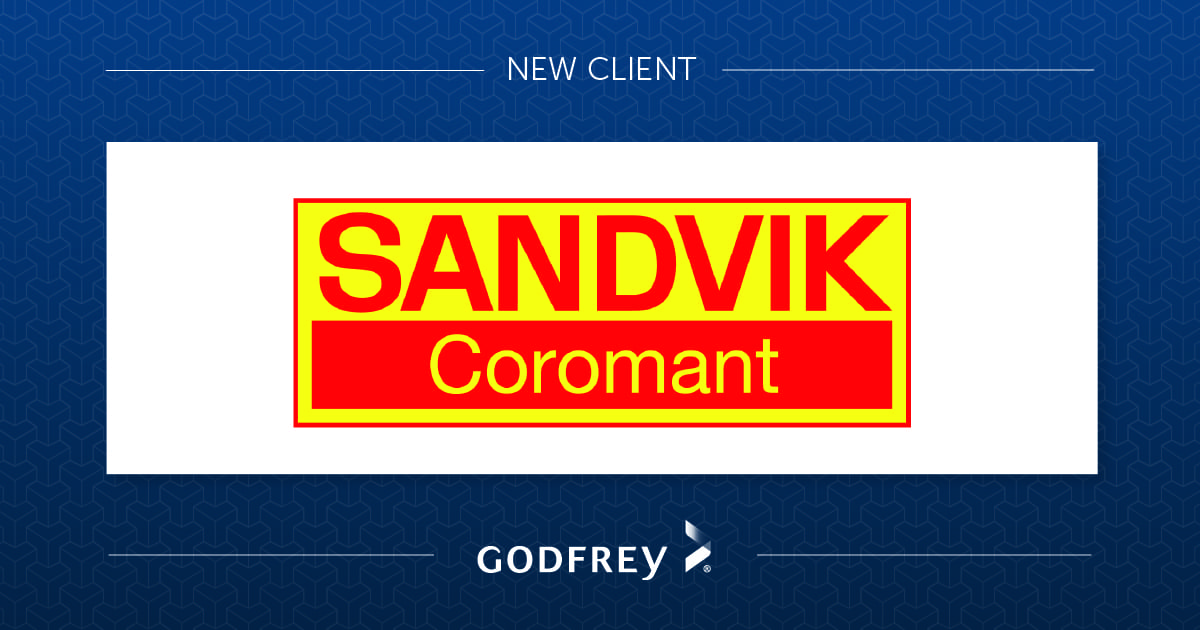 Sandvik Coromant, a world-leading supplier of tools, tooling solutions and know-how to the metalworking industry, has partnered with Godfrey for B2B marketing communications. The Godfrey team will provide marketing communications strategy and execution around product launches and campaigns in the United States and Canada.
"We are entering a new era of manufacturing and are happy to have a marketing partner who truly understands our industry," said Annika Langéen, VP Marketing - Americas at Sandvik Coromant. "We are looking forward to leveraging Godfrey's experience and expertise as we aim to increase brand awareness around sustainability, machining knowledge, technology & digitalization and manufacturing economics."
Part of the global industrial engineering organization Sandvik Group, Sandvik Coromant provides tooling systems, machining solutions and a deep knowledge of the manufacturing process to its customers. It continuously advances the machining experience, using the expertise of its people to drive forward the industry standards and innovations demanded by the metalworking industry. Through free educational support, extensive R&D investment and strong customer partnerships, Sandvik Coromant ensures the development of productive, profitable machining technologies — ones that will change, lead and even revolutionize the future of precision manufacturing. The company owns over 1,800 patents worldwide, employs over 7,600 staff and is represented in 150 countries.
"Sandvik Coromant has the knowledge and innovative machining solutions to help solve challenges across many different industries — aerospace, automotive, medical, power generation, wind power … just to name a few," said Erin Michalak, Senior Vice President, Accounts & Strategy at Godfrey. "We are excited to be working with the Sandvik Coromant team and are looking forward to sharing their story."
Welcome, Sandvik Coromant, to our growing list of B2B clients!