Publish date: Feb 02, 2018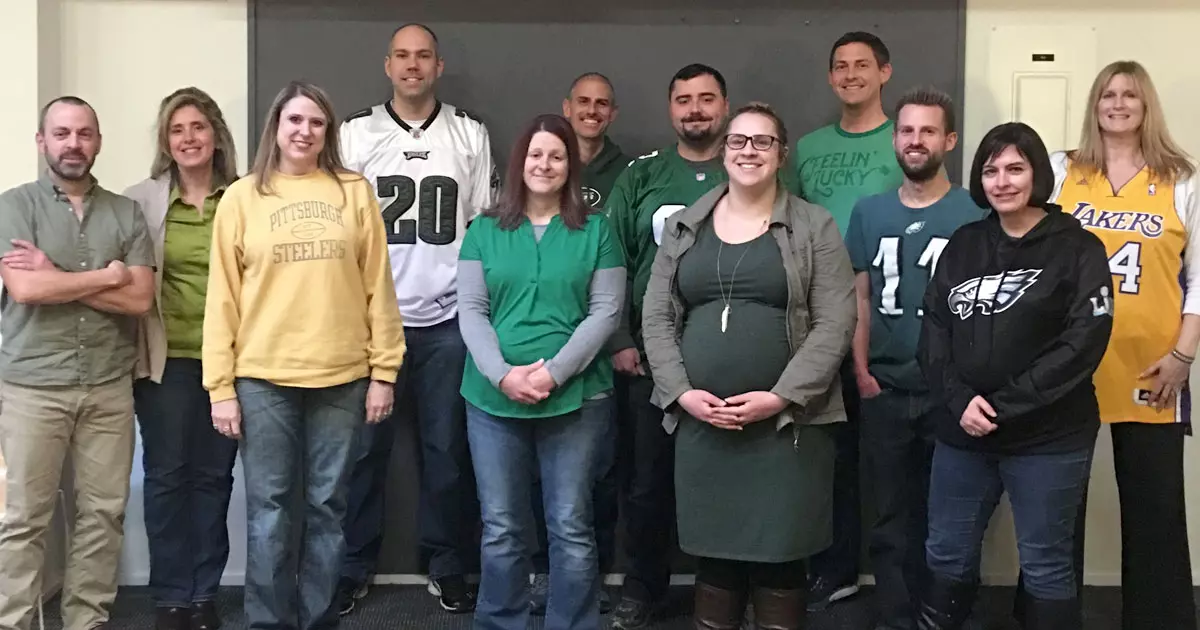 In case you haven't heard, the Eagles won Super Bowl LII. Godfrey celebrated our local team with a Spirit Day that raised funds for the Lancaster Recreation Commission.  
For Spirit Day, we wore our favorite team jerseys, tees and colors. While any team apparel was allowed, our halls were, naturally, seas of green. Godfrey donated $5 per sports fan, for a total of $100 going to the Lancaster Recreation Commission.
The commission has been dedicated to the health of and connections within its community for more than one hundred years. It provides affordable programming for all ages, including sports leagues, fitness classes, child care, day camps, family events and more.