News
Godfrey President Stacy Whisel Appointed to Lancaster Chamber's Board of Trustees
Publish date: Oct 08, 2021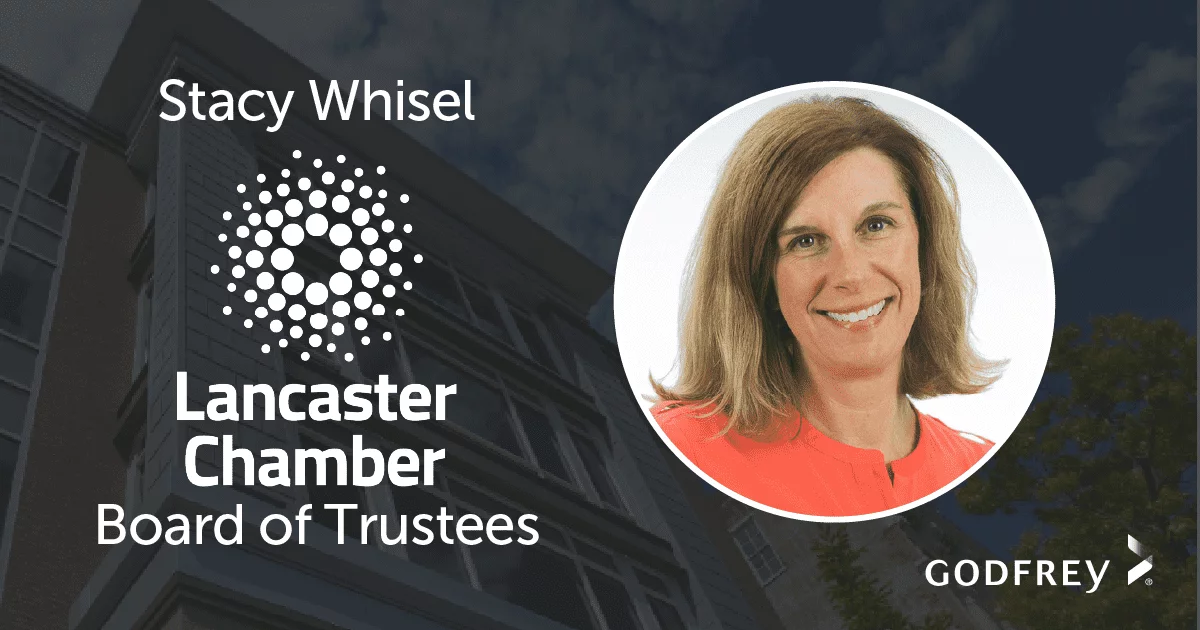 We are pleased to announce our president here at Godfrey, Stacy Whisel, has been appointed to a 3-year term on Lancaster Chamber's Board of Trustees.
The Lancaster Chamber is a network of employees and employers invested in what's best for Lancaster. Since 1872, the Chamber has helped make the community a great place to live and work by equipping, serving and representing local businesses. They partner with organizations across the county to help them navigate the issues that matter most, attract and retain talent, develop leadership and create opportunities for individuals to engage, connect and grow. 2022 marks the Chamber's 150th anniversary, a testament to the commitment of the business community to continuing innovation.
"I'm excited to be part of an organization that helps make sure Lancaster continues to grow as a vibrant place to live, work and play—now and into the future," said Whisel. "Our community has long attracted premier businesses and top talent alike, and we will keep identifying and nurturing opportunities that ensure that continues."
Congratulations to Stacy and the other Lancaster County business leaders joining the Lancaster Chamber's Board of Trustees. We are thankful for all you do for Lancaster!