News
Weidner Joins Godfrey's Creative Team
Publish date: Apr 03, 2019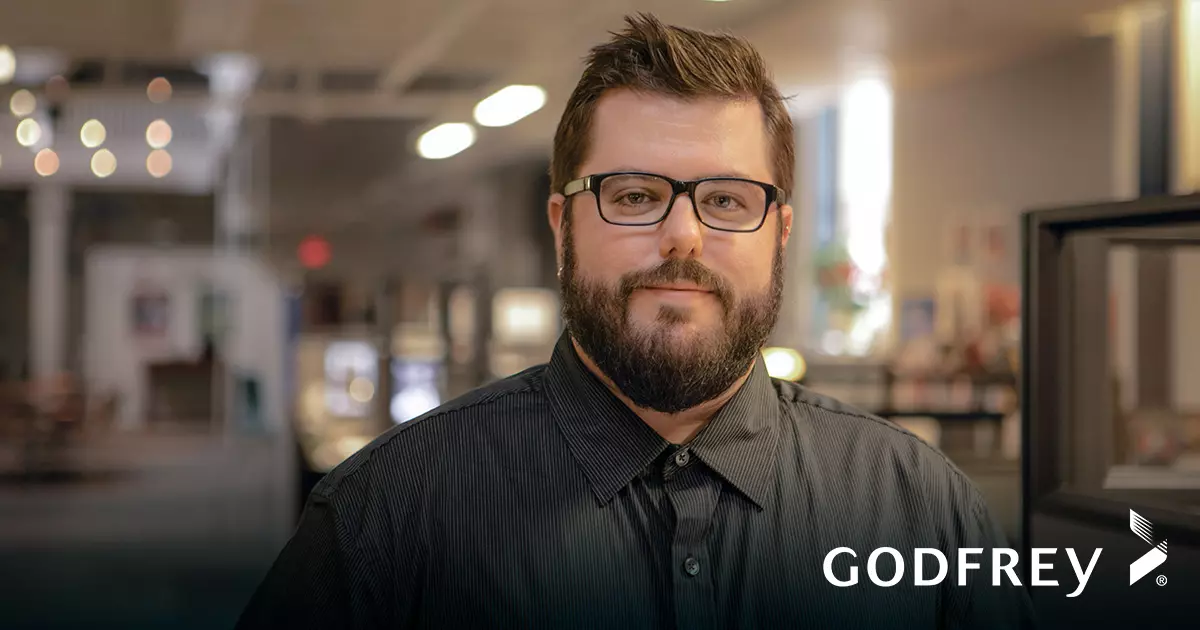 We're delighted to welcome Luke Weidner to Godfrey as our new associate creative director.
In his role, Luke will collaborate with the Godfrey creative team to transform complex ideas into impactful work—everything from branding, videos and traditional print to a full range of digital solutions. He'll ensure that this creative work aligns with our clients' brands and deeply connects with target audiences.

Luke comes to Godfrey with ten years of graphic design experience. He most recently served as the design manager for Artisanal Brewing Ventures. He graduated from Penn State University with a bachelor's degree in art and a concentration in graphic design.
If you had a warning label, what would yours say?
Please enjoy before expiration date.
What did you want to be when you grew up?
A race car driver.
Do you have any hidden talents?
I've played guitar for over 20 years.