News
Welcome to Godfrey, Emily, Nandu and Nicole
Publish date: Oct 06, 2022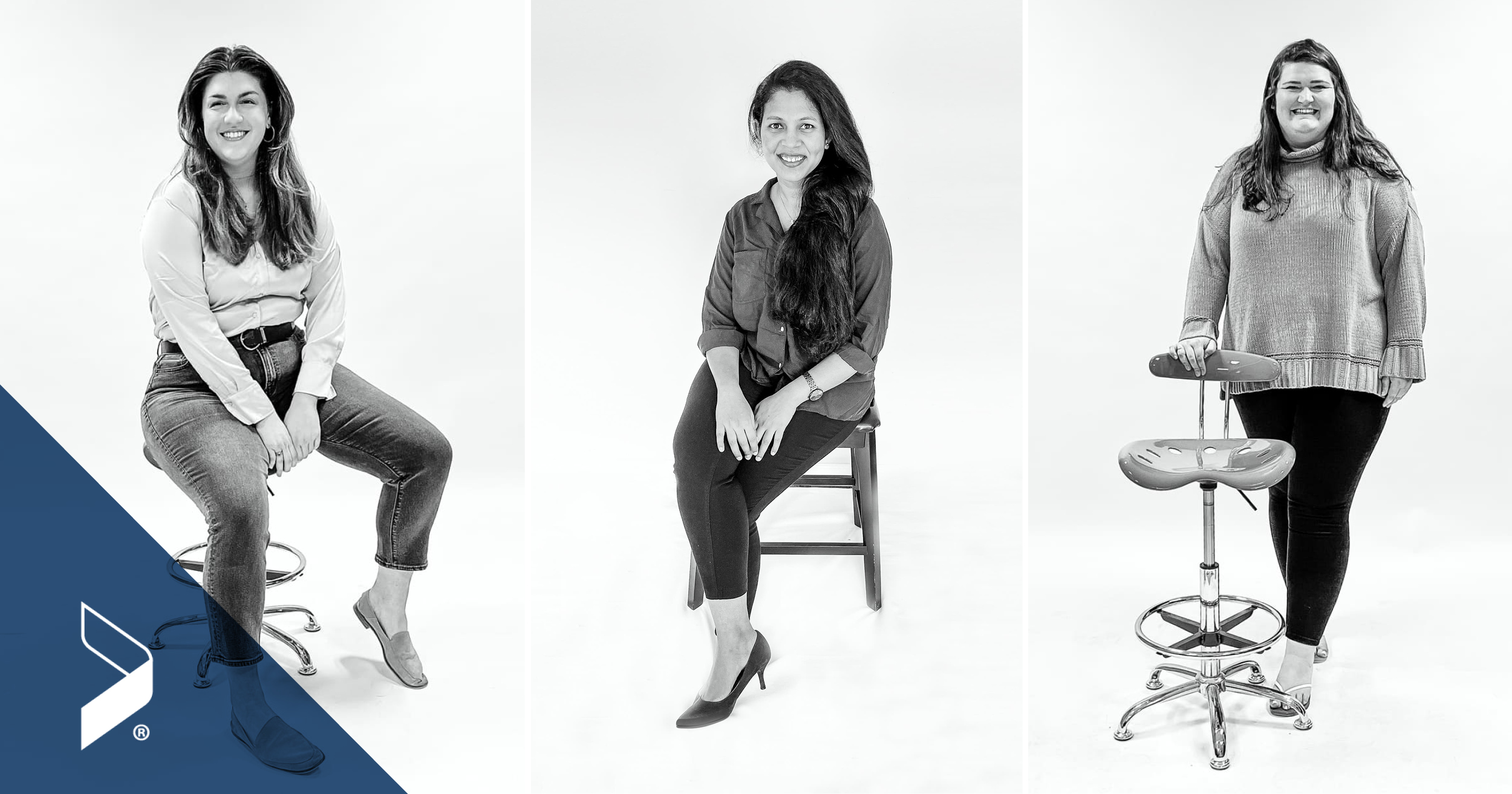 Welcome to Emily Suhr, Nandu Valluri and Nicole Kelly, who have joined our Godfrey team – Emily as a Public Relations & Social Media Coordinator, Nandu as a Strategist and Nicole as an Account Manager.

Meet Emily
As Public Relations & Social Media Coordinator, Emily assists our Public Relations and Social Media teams. She is responsible for several aspects of the programs, including publication and influencer research, news release distributions and social media posts, as well as earned media and social media measurement and reporting.
Emily graduated from Millersville University with a public relations degree and a minor in graphic communication technology. Most recently, she was working at Buchanan Public Relations as an Account Coordinator.
What I do:
Assist with the dynamic duo of public relations and social media.
What is your favorite thing about your career?
Being a member of professional organizations where I can make new connections and learn more about my industry.
What's a random skill you'd like to have?
The ability to speak any language.
Meet Nandu
As a Strategist, Nandu helps gather, define and clarify insights from client's organizations, the voice of the customer, the marketplace and relevant channels to develop strategic programs that make a difference in our client's business.
Nandu has a degree in engineering but has spent her professional career working in marketing communications across the globe after obtaining her MBA from the National College of Ireland in Dublin. She has worked as both a marketing director in-house and a consultant at companies in healthcare, mining and engineering. Nandu's combination of education and marketing experience provides a unique perspective, especially for those reaching engineers.
Tell us something people don't know about you:
I can speak 5 Indian languages.
What is a random skill you'd like to have?
Farming.
Describe yourself in three words:
Cheerful, creative, driven.
Meet Nicole
As an Account Manager, Nicole is responsible for managing business-to-business communications programs as well as individual projects. She is a key day-to-day connection between our agency and our clients.
Nicole graduated from Rowan University with a B.A. in both public relations and advertising. Nicole has both in-house experience, working for Revel Nail in marketing, and also on the agency side for Pavone and Masterminds.
What I do:
Be my client's number one fan.
What is your favorite thing about your career?
Learning new things about my client's industry.
Describe yourself in three words:
Golden Retriever Enthusiast.
Read more about Emily, Nandu and Nicole on our Team page.
Please join us in welcoming them to the Godfrey B2B team!