Blog Post
How B2B Companies Can Make CEOs Part of Their Social Media Strategy
Publish date: Apr 14, 2017
|
Reading time: minute

s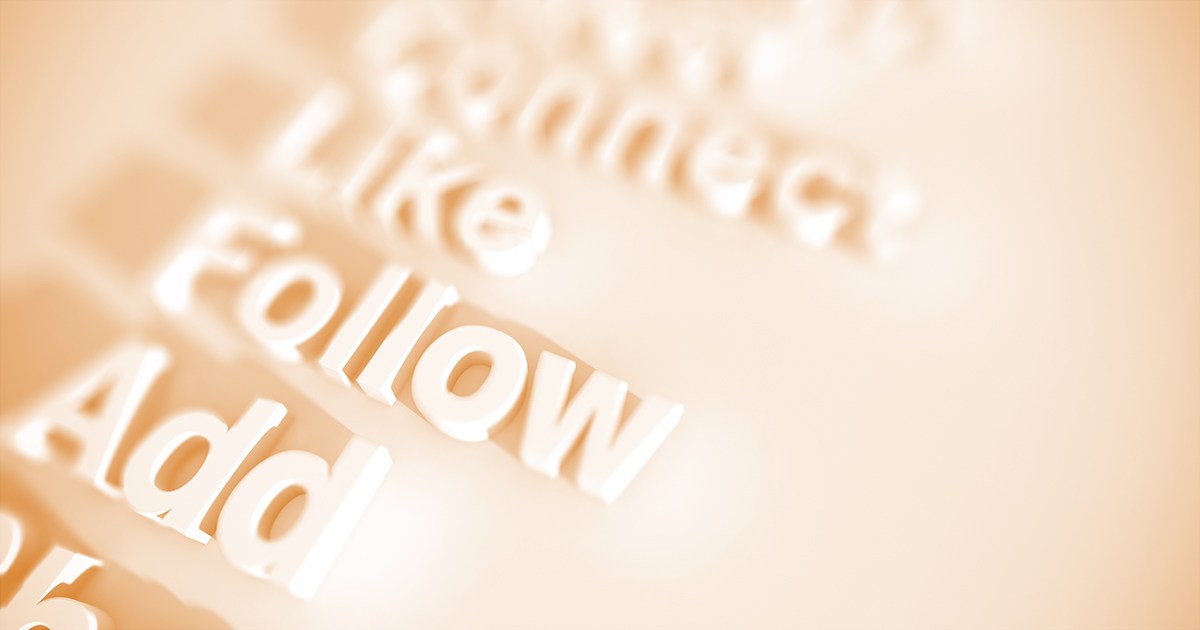 Is your CEO participating on social media? Learn how you can maximize their presence to reach customers and prospects.
As leaders of companies, it's becoming more important that CEOs get involved in the conversations happening online. In fact, CEOs are beginning to take a more proactive approach on social media, according to the 2015 Social CEO Report from Domo and CEO.com. Their voices help shape their brands' identity and provide a more human connection to customers and prospects. Here are some ways you can get your CEO started and incorporate them into your B2B social media strategy. Looking for inspiration? I've also got some examples of corporate leaders leading the way as social media thought leaders.
Making the Case: Social CEOs on the Rise
A report from global communications and engagement firm Weber Shandwick confirms the importance of CEOs having an online presence. A major data point revealed that the majority of leading U.S. public (92 percent) and private (76 percent) company CEOs are visible online in social media and on their company websites.
Interesting findings from the Domo and CEO.com report included:
70% of CEOs who are active on just one social network joined LinkedIn first
41% of all F500 CEOs were featured on their companies' YouTube accounts
The YouTube statistic aligns with the Weber Shandwick findings around the importance of corporate video:
More than half of public company CEOs (58 percent) appear in video, with private company CEOs (52 percent) not far behind.
These include repurposed clips of CEO speeches and TV interviews, one-on-one interviews and clips of the CEO speaking directly to the audience. Topics covered in CEO videos include customer insights, company news, market predictions and industry outlook.
CEO as Social Media Thought Leader
If the statistics aren't enough to prove the case, consider how a social CEO can positively impact your brand.
Sets the standard internally—motivates employees to also join the conversation and utilize their personal profiles to promote company content and become thought leaders within their own right
Gives your brand a more personal, human side
Provides a level of transparency that leads to credibility
Expands your CEO's network and that of the company
Direct connection with customers and prospects—you can get a better understanding of their interests and challenges and engage with them directly
Attract and recruit talent
Getting Started: Tips for Incorporating Your CEO into Your B2B Social Media Strategy
If your CEO already has some social profiles created, but they're a little lean in activity, here are some ways they can start to ramp up and get comfortable.
Build up your social networks. Start following other influencers—both people and brands, as they pertain to your industry or from a broader, inspirational level.
Create original posts. There are many avenues for publishing—the first being your own website or content hub. Other places could be to your personal social media profiles, like Facebook or LinkedIn. On Facebook, you can take advantage of Facebook Notes to craft longer posts to your audience that don't necessarily need to be published to your content hub. The same is true of LinkedIn—you can publish articles straight to your profile.
Take advantage of PR opportunities—be part of interviews in industry publications. Offer advice on a range of topics from your approach to running a successful company to trends you see in your particular industry, for example.
Like, share and comment on your company's published posts. You may simply hit the like/share/retweet button, or for a more personal touch (recommended!), include your own small piece of commentary before sending out the post.
Share posts that you find inspiring or relevant beyond your own content. For example, if you find a quote from another CEO inspiring, share it. Or if there's a timely article, report or new regulations around something pertaining to your industry or market, share that and add your own commentary as well.
Invite your employees to connect or follow you. Encourage them to share your posts, too.
Start small. Choose one social media channel and use that to get comfortable and in the habit of posting. For B2B brands, LinkedIn is a good place to start.
Aim to post twice a day, a few times a week. Posts can be a combination of sharing articles you like with original posts.
Socially Savvy CEOs and Executive Leaders
If you need some inspiration, there's a large pool to tap into. A word of advice: Don't be intimidated. Not every CEO or thought leader is on every single channel crushing it. Nor are they posting all day, every day. Here are some examples of leaders and their social activity – demonstrating how scalable your efforts can be.
The Heavy Social Hitter
I'd like to start with the big gun— Beth Comstock, Vice Chair, GE (even though she's not a CEO, she's a major industry influencer and thought leader). Beth is active on Facebook, Twitter, LinkedIn and Instagram, and contributes articles to various publications. Her posts follow a similar pattern across all her channels, in that she shares her own opinions—either with links to articles she's written or contributed to or third-party articles she finds interesting. She also mixes up her posts with photos of places she's visited for business; shares posts from other accounts (whether it's a brand or a person); responds to comments; and overall does an amazing job of representing GE in a positive, relatable way.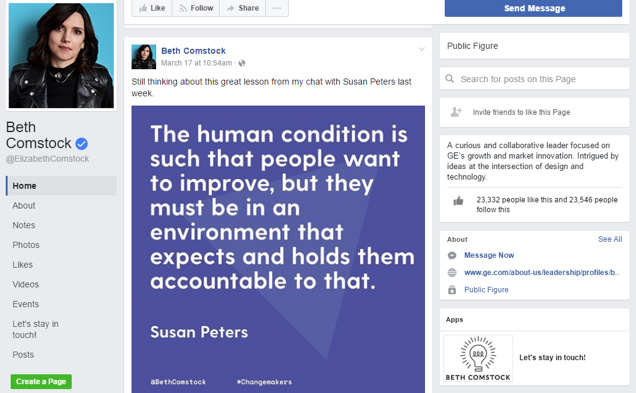 Facebook posts are a combination of sharing her opinions (with links) to interesting articles related to business, leadership and creativity along with photos and commentary of places she's traveled.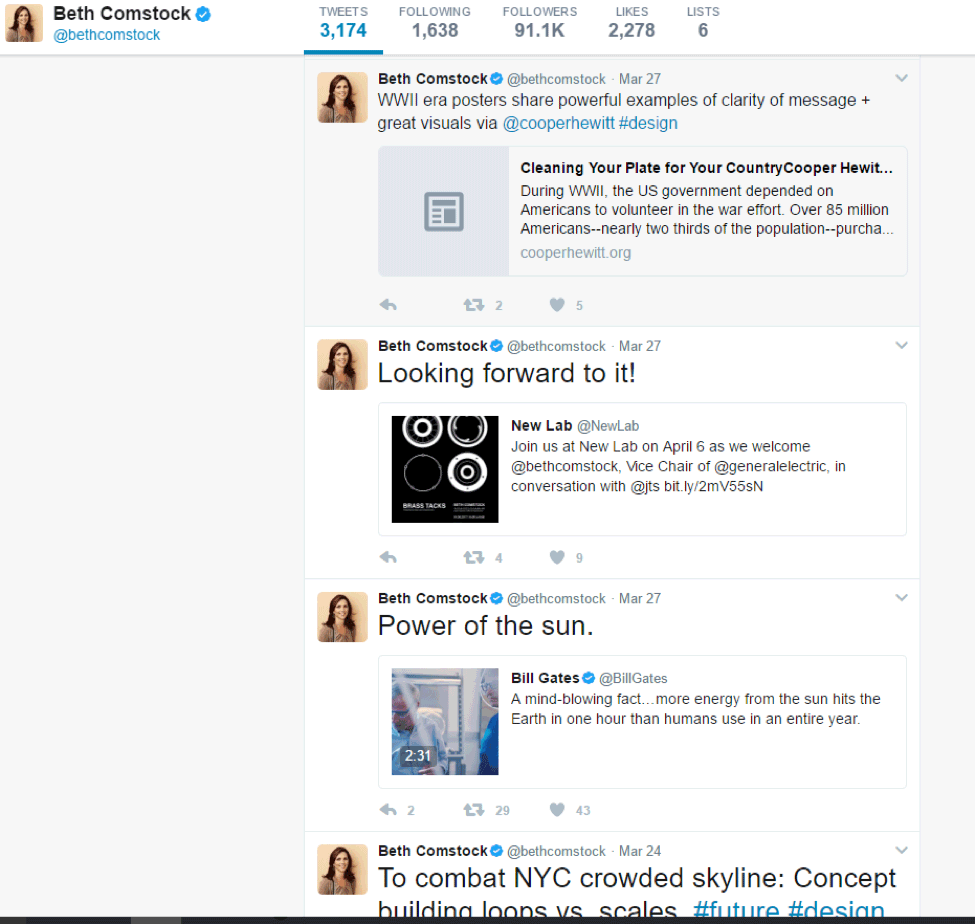 There's a nice mix of original posts along with retweets and replies to other accounts.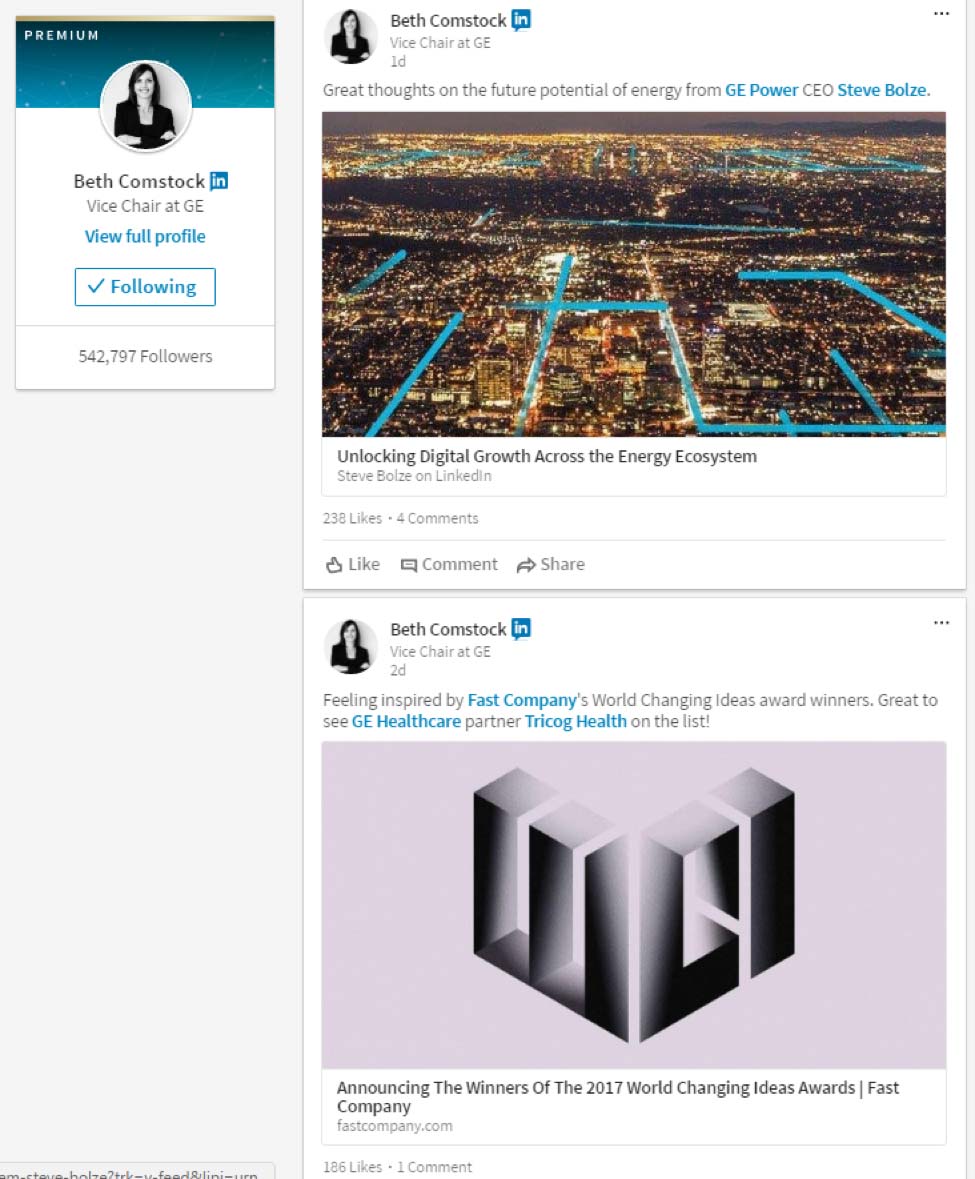 Beth shares her own thought leadership posts along with promoting company news.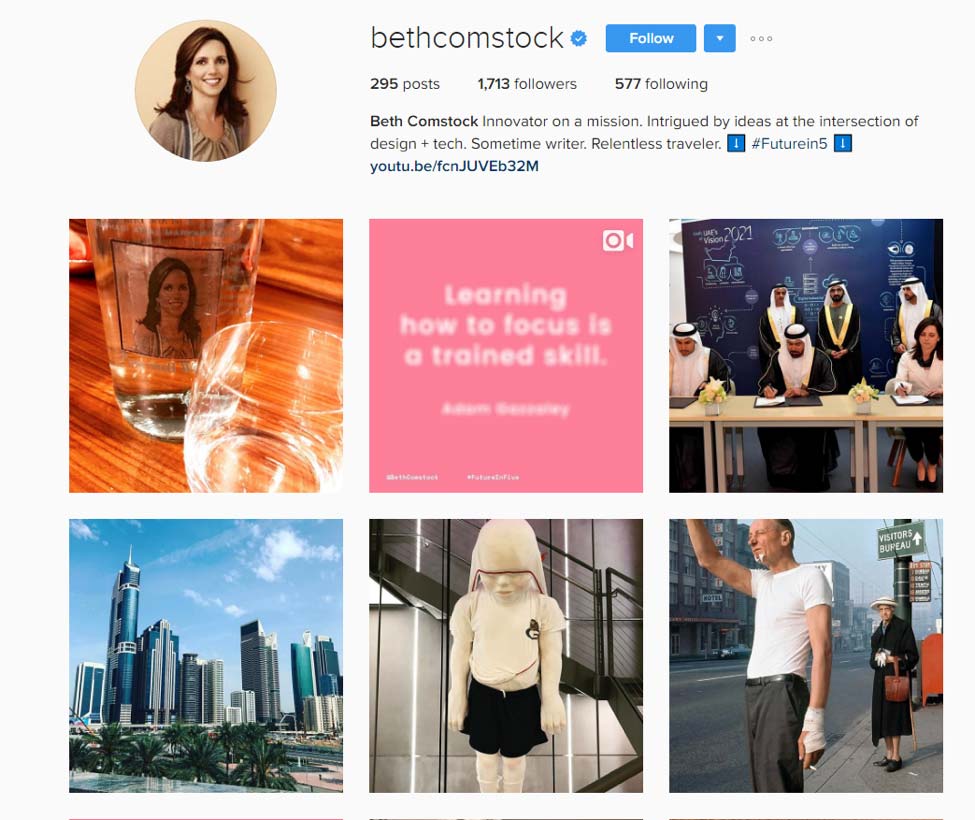 When you read Beth's Instagram bio, and glance at her feed, you know right away that you're getting a range of interesting content that's personal to both GE and Beth herself.
The Moderate Poster
Bill McDermott, CEO at SAP has LinkedIn and Twitter profiles, but is more active on Twitter. Bill retweets his company as well as other profiles; writes original posts; and shares relevant articles and links. Interestingly, Bill wrote an article for LinkedIn Pulse about what compels him to follow a leader. For him, it wasn't about "a well-planned tweet, post, or TV appearance," rather, it's "when we're addressed as individuals in unscripted conversation, and we experience forgiveness, empathy, interest, and caring firsthand."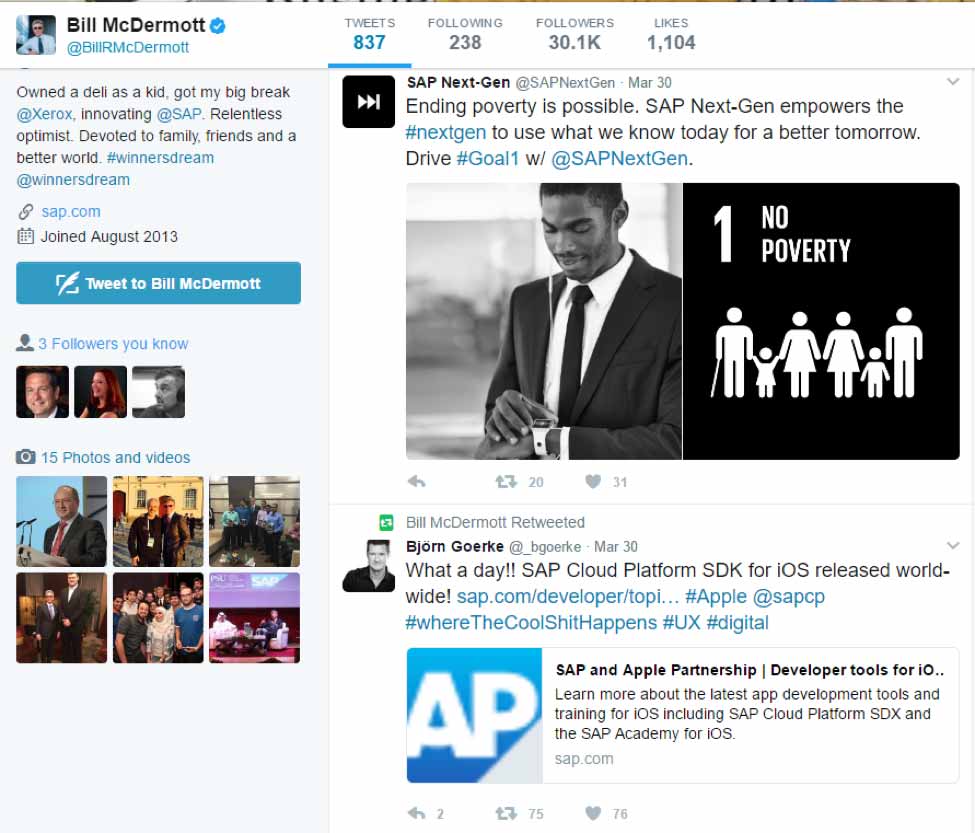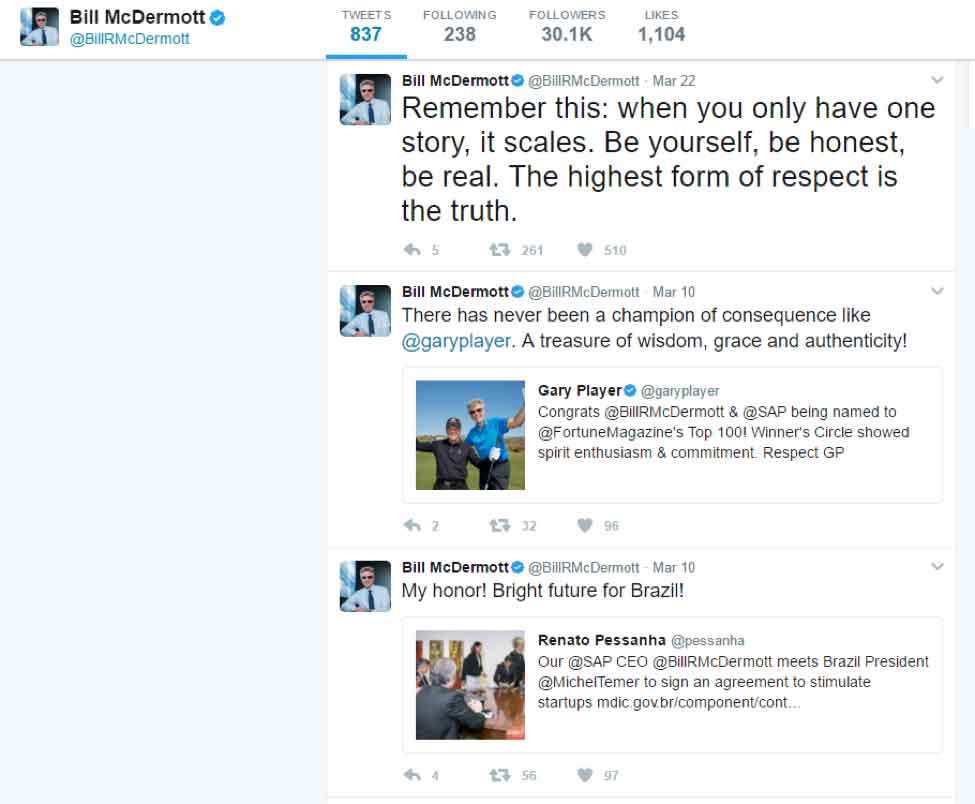 Bill retweets from other SAP profiles, shares the latest company news and provides inspiring commentary to his followers.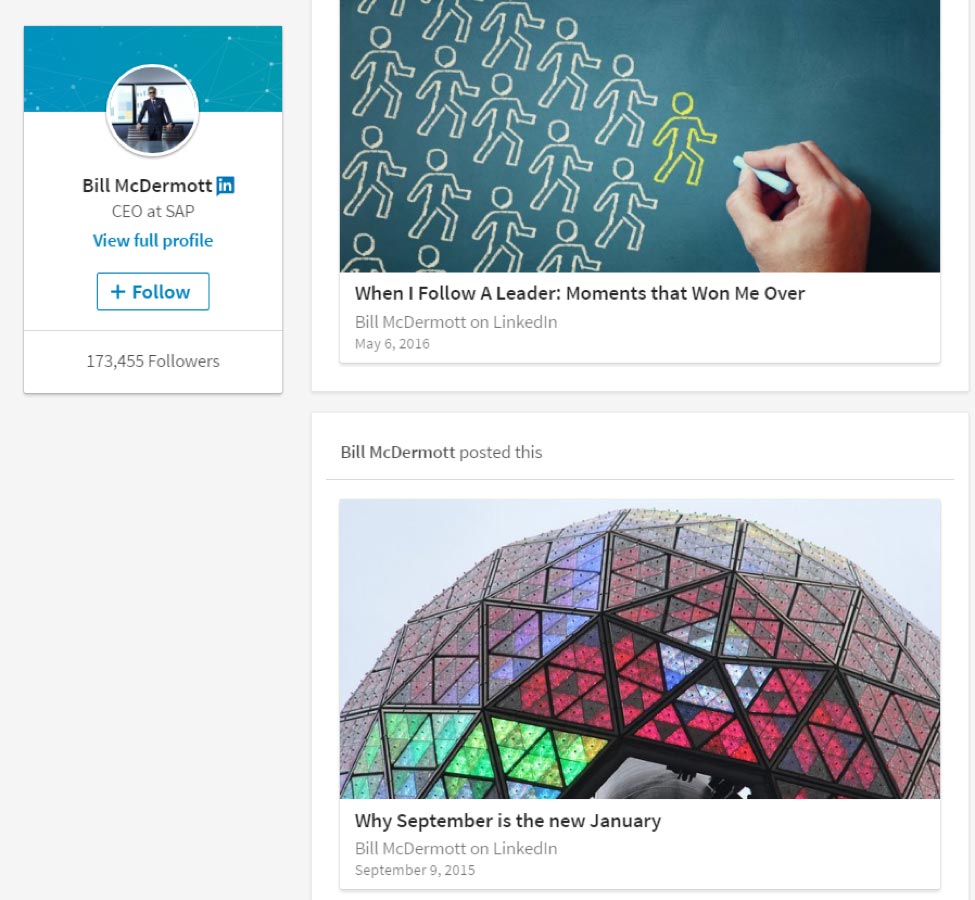 While not very active on LinkedIn, Bill uses his account to promote his articles.
The Super-Targeted CEO
Marillyn Hewson, President and CEO, Lockheed Martin, solely uses LinkedIn, and she does it quite effectively. Marillyn has over 300,000 followers, and while she's not posting and sharing daily, or even weekly, she garners a solid level of engagement when she does. As a LinkedIn Pulse contributor and cited LinkedIn influencer, her published articles receive a high amount of likes, shares and comments.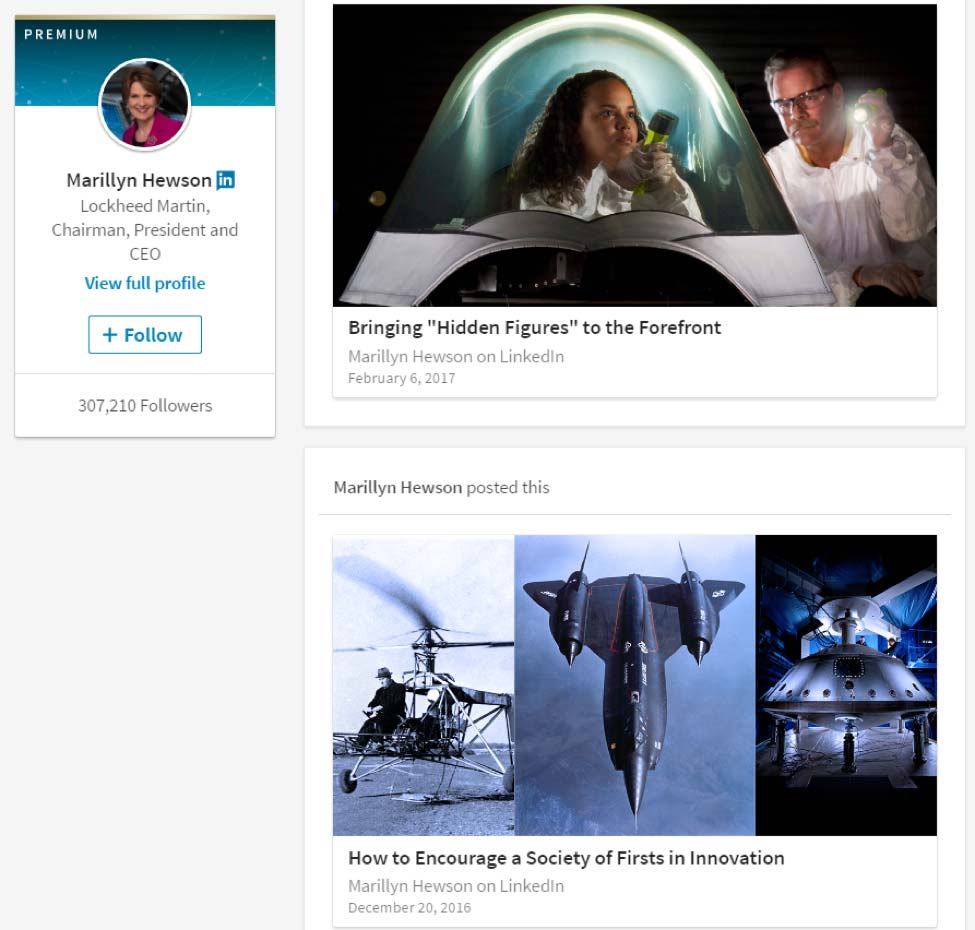 In addition to the individual articles she posts to LinkedIn, Marillyn will post them to her personal profile for greater visibility.
Summary
So, I've just shared the importance of why your CEO should have a more active presence on social media. You've got some tips to get started. And even some inspiration to overcome any roadblocks. Tell me, is your CEO already pretty social? What have you found that's working well for your company
Godfrey Team
Godfrey helps complex B2B industries tell their stories in ways that delight their customers.