Blog Post
Sharing the Good: B2B Communications in the Current Landscape of COVID-19
Publish date: May 15, 2020
|
Reading time: minute

s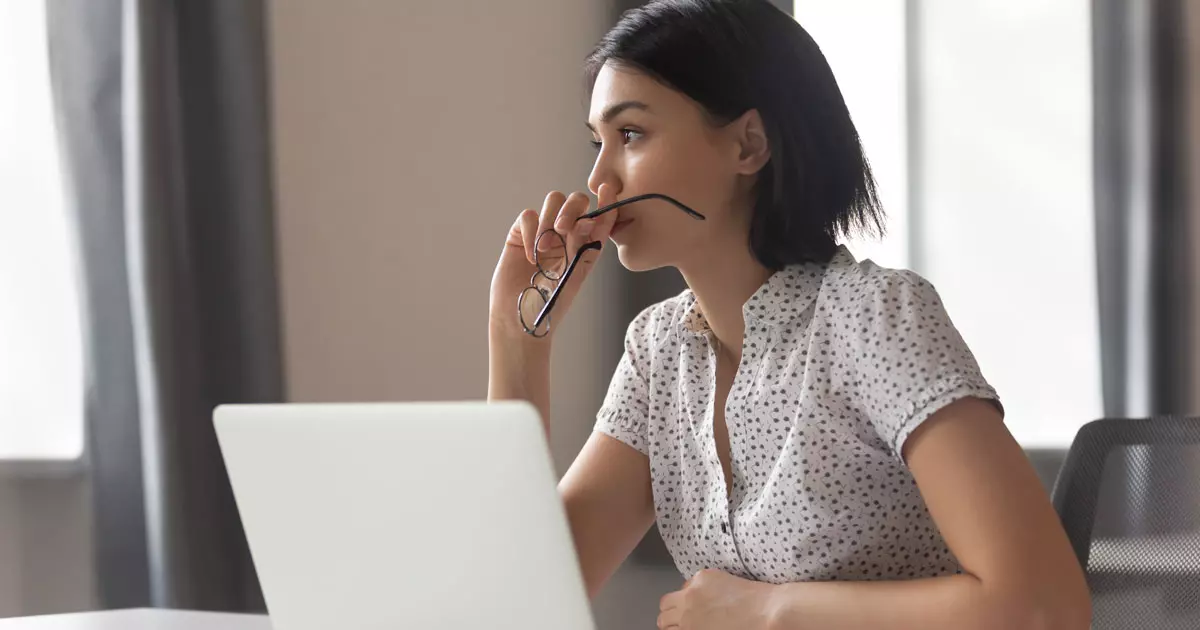 Communicate with people in mind. Learn the right questions to ask to help inform your messaging.
Now, more than ever, the importance of clear and genuine communication is crucial. We are living in a world of unknowns and uncertainty. People are searching for answers and hope. They are struggling to make ends meet, balance work with teaching and caring for their children or older parents, working in an essential business and scared to bring the virus home and expose others to it – all with the stress of a global pandemic. It weighs on people. But through it all, bright spots are emerging.
People want to hear the good things that are happening. There's a growing popularity of Instagram accounts that report on good news like @goodnews_movement, @tanksgoodnews, @upworthy, @goodgoodgoodco and John Krasinski's uplifting account @somegoodnews.
How should B2B companies communicate during this time? It's important to pivot your typical communications to support both employees and customers. At the end of the day, it's all about people.
Here are some questions to ask your business leaders to see how your team can uncover the bright spots.
Are you working on an initiative to help others during this time?
It could be local, internal or perhaps something to do with the virus – like providing materials to essential employees. Either way, these types of initiatives can increase employee morale and make them feel like they're part of something bigger in these "unprecedented times."
How can we collect stories of our employees doing good work, or going above and beyond for either their coworkers or customers?
At the senior leadership level, it is important to advocate sharing these types of stories internally that showcase how employees are helping one another and their customers. It's true always, but especially in our current landscape, that going the extra step for a customer can really mean a lot to them. Not only will sharing these types of stories shine light on the positive, but it could inspire others within the organization to do the same.
What's the best format to communicate this message?
The typical email may be sufficient but take into account how your employees and customers may perceive an email versus a video message. The latter is more personal and, when delivered in a genuine and authentic way, can make a greater impact.
Think of the employees who may be in quarantine alone. Having a touch point can mean a lot to them if the message is a company update. Seeing our leaders in uncertain times can be reassuring to both employees and customers alike.
When communicating via video, keep these quick tips in mind to help set the right tone:
When delivering serious news, make sure your face matches that tone. However, if you're delivering an update or status, a slight smile can make you more approachable to your audience.
Check your surroundings and background. Make sure there's nothing distracting behind you. This includes, for example, a window with moving traffic or kids playing or walking around or too many personal items.
Make sure you have good lighting. Filming in front of a window can cause the image to look too dark with shadows, whereas having the light source behind the camera and pointed towards the subject works best.
Position the camera at eye level or a little above for the most flattering angle.
Make sure you're wearing work-appropriate clothes that match the culture of your company (not just the top half as Will Reeve learned in his now famous "Good Morning America" faux pas). Avoid patterns and distracting accessories and stick with solid colors. Pastels tend to look best on camera.
Are we giving enough information to our employees right now?
It's important to keep employees informed. Over-communicating right now is helpful since many employees are filled with questions about their roles, job security and what the future of the business will look like. Ask how employees are doing and check in with them.
Former CEO and Chairman of Starbucks Coffee Howard Schultz has said "Our mission statement about treating people with respect and dignity is not just words but a creed we live by every day. You can't expect your employees to exceed the expectations of your customers if you don't exceed the employees' expectations of management." Now is the time to remain that steady, calm light for your employees.
Consider an internal FAQ page where employees can submit questions – anonymously if that makes them more comfortable – for senior leadership to address for the entire company's benefit.
It's important to put a lot of thought into your communications right now. To paraphrase Mark Cuban's recent CNBC interview: How companies behave now will define their brand for decades. By asking yourself these questions, it will help you keep your communication clear and concise, and delivered in the most genuine and authentic way.
Melissa Einfrank - Director of Public Relations
With around 15 years of combined B2B and B2C public relations experience, Melissa has walked both red carpets and factory floors and worn both sunglasses and safety glasses in pursuit of excellence for her clients.