Blog Post
What are the components of a successful B2B marketing campaign?
Publish date: Mar 09, 2018
|
Reading time: minute

s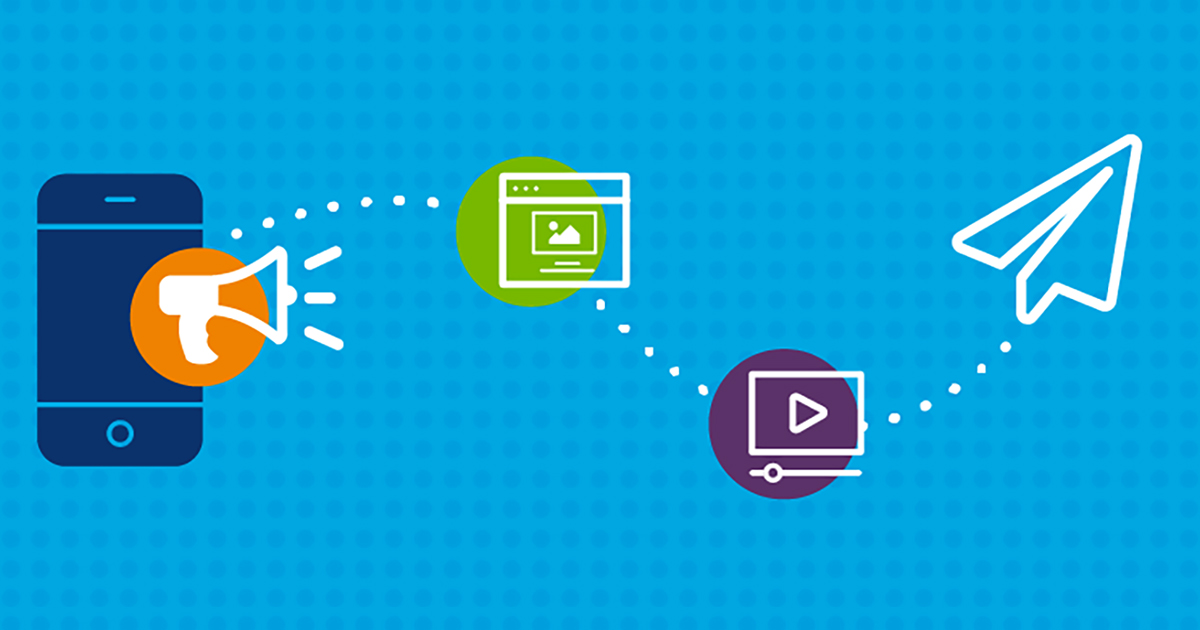 What are the components of a successful B2B marketing campaign? Before you kick off your next B2B marketing campaign, consider these tactics as your starting point.
What are the components of a successful B2B marketing campaign?
As marketers, we have many tools in our tool box for getting the word out about our latest B2B products and services. So many tools, in fact, that it can be challenging to know what to focus on and where to start.
Make it easy on yourself by having a standard list of marketing tactics that you know you need to include. Then build upon that based on the specific nuances of the campaign.
Building blocks for your next B2B marketing campaign


Landing Page
What this is: Its own web page with a focused call to action. It becomes your hub for campaign information; it's where you'll direct your audience to learn about features and benefits and drive them to the main call to action.
What this is not: The product page on your website. You want your audience to be focused on the campaign's main call to action. By taking them to a product page, or any existing page on your website, they'll have many "jumping off points" that could take them away from your campaign's call to action. Read more about landing pages.


Brochure
A campaign brochure provides a detailed look at features and benefits. At minimum, it should be available in a downloadable format on your landing page. But many B2B customers and sales teams also like having a printed option, so consider your audience, the tools your team needs and budgets before making this decision.
Tip: For efficiency, start your copywriting on the most detailed content piece (typically the brochure). Once that copy is approved, you can use it as your resource for the rest of your campaign tactics.


Email
Direct communication to a targeted email list allows you to promote your campaign and drive traffic to your landing page. Email is an effective tool for building relationships with customers but also prospective customers. You could take your email campaigns to the next level by using segmentation to deliver relevant content to your audiences. And, depending on your budget, you could have a series of emails throughout the duration of your campaign.


Direct Mail
Traditional marketing efforts are still relevant in B2B. An oversized postcard is a simple, cost-effective vehicle for quick and direct communication around your campaign. Use it to drive traffic to your landing page. Plus, direct mail also serves as a method of reinforcing email or other promotion your audience may have seen around your campaign.


Online Ads
When your goal is to drive traffic to your campaign landing page, online ads can be an effective tool. And there are many types to consider, like display ads (also called banner ads), ads on social media platforms and retargeting ads to
name a few.


Cross-promote on your website
Leverage the traffic on your website by cross-promoting your campaign. Use promotional areas of your website to announce your campaign and direct visitors to the landing page for detailed information.


Existing channel promotion
E-newsletters and social media help you stay in front of your audience with details around the campaign. Spread out these efforts so you can use them to reinforce your campaign message for an extended period of time.


Public Relations
Generate a press release about your campaign and publish it on your website. Be sure to include the landing page URL for more information.
Before you kick off your next B2B marketing campaign, consider these tactics as your starting point. That should give you a better idea for how much time and budget you'll have to enrich and supplement these tactics, like with a video for your landing page, a campaign launch kit for editors or even a virtual reality display at your next tradeshow.
Bridey Orth - Vice President, Creative
Bridey has over 25 years of experience in content development and marketing communications for industries that have included small business, higher education, healthcare, publishing and B2B. She immerses herself in our clients' businesses to provide strategic solutions and ensure strong creative and brand unification across all channels.