Blog Post
Frustrations of an End User Advocate
Publish date: Jan 07, 2019
|
Reading time: minute

s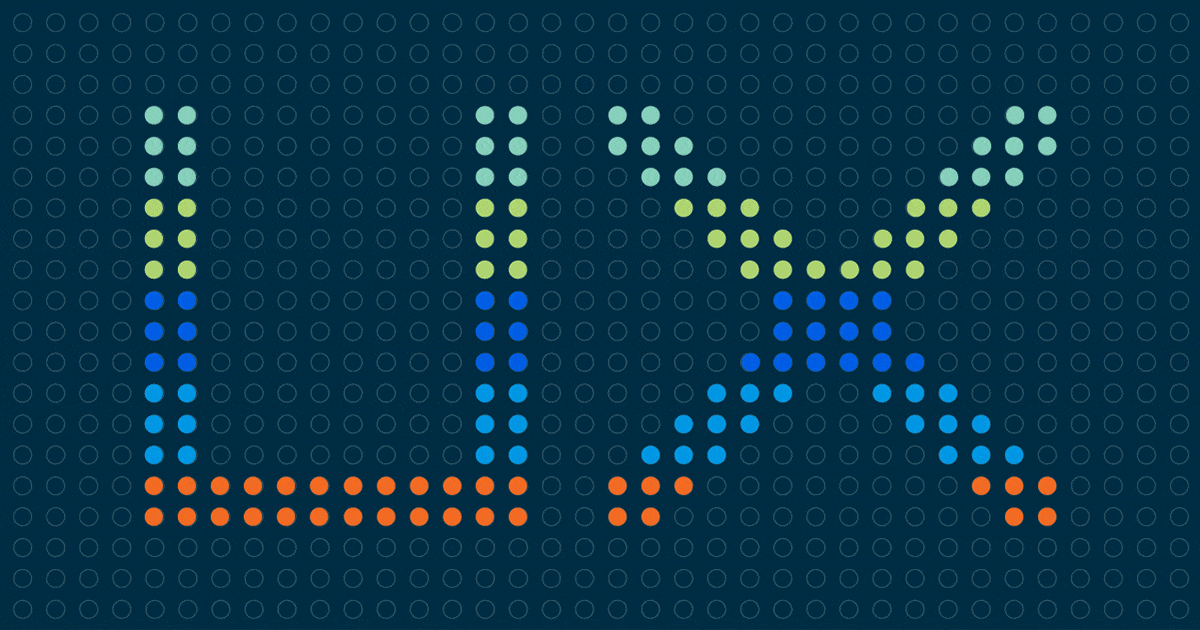 Don't burden the end user with your difficult website infrastructure. Take these digital transformation steps to better understand your audience and improve user experience.
Imagine you're trying to buy something quickly online, but you must first create an account. Or maybe you just want to find directions using your phone, but the map interface doesn't fit your screen. Or, even better, you schedule a service appointment for your car on a fancy website only to be called by the service tech the day before to let you know that they can't get your car in until a week later. The reason? Their internal service schedule isn't synched correctly to the online calendar you used to make the appointment.
We've all had these experiences. Think of how much business is lost each year thanks to difficult user experiences and shoddy website infrastructure. This can be fixed and avoided, and we're here to show you how.
It's Their Data—Make It Work for Them
A good website experience doesn't burden users with complex hoops to jump through, forcing them to fit within your corporate infrastructure. In fact, a user should experience quite the opposite. End users should be able to follow a smooth process when finding the information they want—when they want it—regardless of your backend system quirks. Just look at the simple, direct design of the Apple website. Scroll to the image of the product you want, and either learn more about the product or buy it. Buying is made even easier with large, helpful graphics for easy recognition. Any extraneous actions are removed, so the user can always get the information they want.
Here's another example. We as marketers tend to look at the creation of locators or forms on a site from the ground up, asking the question, "I have X data to power the functionality. How do I make it work?" Rather, we should ask, "I want the user to have X experience and get Y information efficiently. How do I fit the data I have into this ideal scenario?" If not, then, "What data do I need and how do I get it?
Understanding Your Audience
At a Sitecore event this past spring, Forrester Research shared a quote that defined a major, underlying reason for many shortcomings regarding experience in marketing.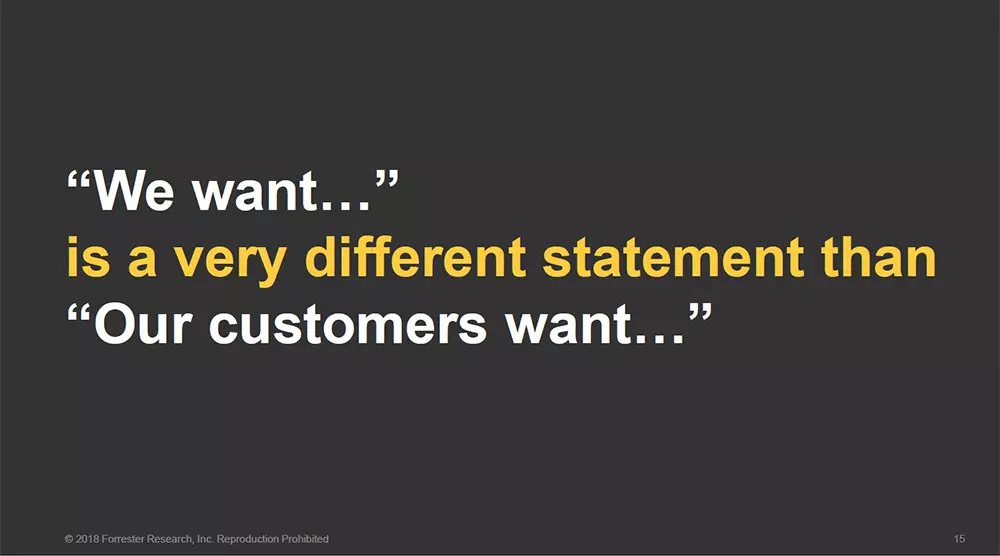 It's human nature to think in terms of personal desires rather than putting yourself in the shoes of someone else and their potential experiences. Although it's not easy, it's necessary to do this so you can understand why people interact with or navigate a site in certain ways. Through analytics and data, we learn how to make user experiences better. We learn that things like friction—in the form of added or unnecessary site navigation—is something to be avoided at all costs and intuitive page design is important on a site. Think back to Apple and how they focus on simplifying the user experience by clearing away unnecessary copy and links. They want the user to do one of two actions: "learn more" or "buy." Furthermore, they place these buttons exactly where the user would expect them to be when they are ready to take a next step. This same principle works in the world of B2B.
The Upside of Data Consolidation
Data is the key, but many times it's scattered throughout an organization. Companies like Microsoft, Salesforce and Adobe see this fragmentation of data across platforms and work to unify it. In recent months, we have seen these platforms take steps toward creating all-in-one product offerings. Creating a comprehensive repository for all company information helps to streamline business, marketing and user experience efforts. For example, when making a service appointment for your car online, we see that connecting the reservation system to other scheduling or CRM systems creates a cohesive, data-driven experience for internal teams and external clients.
How to Organize Data to Drive Better User Experience
Organizing data into usable information and improving user experience can be accomplished in several steps—and without breaking the bank on new technologies. Often, organizations have access to all the information they need through simple integrations or upgrades to technologies they already have.
Here are some important items to consider so you can create the best user experience:
Make a list of the current tech stack on your site. Do you have access to all the necessary technologies to track users and measure success? Performing a simple audit can reveal a lot, especially about potential gaps in your tracking. Identify who has what access to ensure key stakeholders are included in the creation of new content, functionality and campaigns. By understanding your data limits, you can avoid design bottlenecks that eventually burden the end user.
Identify opportunities to connect data sources. Once you make your tech stack list, review and identify any technologies that can be connected for greater end-to-end tracking. Many times, upgrades in CRM, CMS, automation or analytics platforms are rolled out, but aren't communicated to license holders.
Look to simplify your data collection points with a focus on the end user. Identify a technology stack roadmap. Look outward. What is it that the end user wants to accomplish when visiting your site? Why did they come to your site? How do you measure that KPI of success? What potential data are you missing and how do you align your future tech stack to support in a streamlined manner?
Put yourself in the shoes of the end user. What struggles do they have with your site and finding information? Take a deeper dive into the experience of end users. What parts of your site do people struggle with when trying to find information? Where can potential friction points be removed? Are there interactive elements like calculators that can be reworked based on better-aligned data to serve the end user in a cleaner fashion?
Creating a good user experience is so much more than helping people navigate a site. It's optimizing the way in which technology and data connect. It's also designing a site free from excessive and unintuitive steps for the user to take. Steve Jobs said it best: "That's been one of my mantras—focus and simplicity. Simple can be harder than complex. You have to work hard to get your thinking clean to make it simple. But it's worth it in the end, because once you get there, you can move mountains."
Godfrey Team
Godfrey helps complex B2B industries tell their stories in ways that delight their customers.