Blog Post
Get the Story: Tips for Creating Hard-Working B2B Case Studies (Part Two)
Publish date: Oct 22, 2018
|
Reading time: minute

s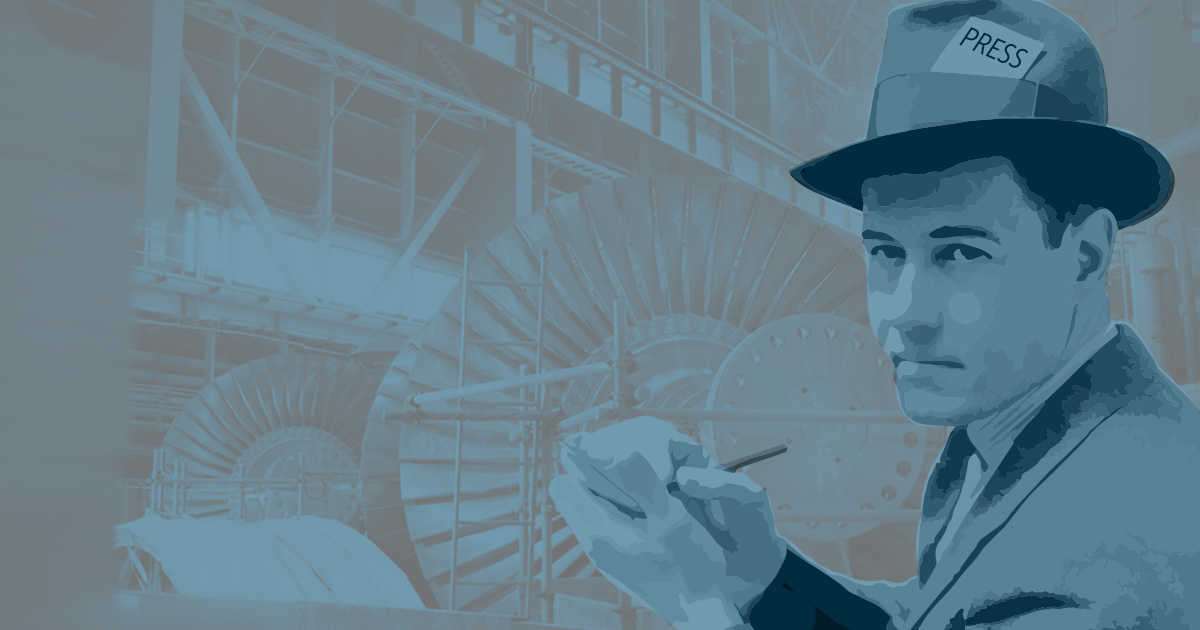 Case studies are a great tool for B2B marketers. In Part Two of our B2B Case Studies blog series, we offer smart ways to keep story creation on track, from interviews to published article.
In part one of this blog post, we discussed the contribution hard-working B2B case studies can make toward reaching B2B engineering audiences. We took a look at the groundwork you need to lay in order to find good stories and get approval for them to be developed.
Now, we'll take a look at the second half of the process: interviewing, managing the draft and story review by all stakeholders, as well as issues associated with obtaining visuals to accompany the story.

The start is the interview process. In our first post, we discussed how we use a standard New Case Study Backgrounder to capture basic information about a story opportunity. Once it's decided to proceed, we create a baseline document called a "Writer's Brief." It's a simple, effective tool we use to help ensure that the research, writing and review process goes smoothly and meets project goals.
The Writer's Brief documents the following items:
Working story title, byline and details on the target audience
End user – either as story to be pitched to the trade press or as self-published promotional material
Story length and writing style – in line with the client's overall content strategy and brand voice
Abstract/Story summary – the core topic to be covered: the end-user's technical or market challenges, the client's technology and how it was used to serve the end-user's needs, short description of the project with any special items of interest (new technology, project's size and scope, tight turnarounds or other issues). This summary captures the core message about the success of the project and the client's unique contribution to that project's success, which is the heart of the story
Relevant contact information, including links to online source materials and background on products/systems/services that the story references.
Creating the Writer's Brief ensures that all involved know what the case study will focus on, what types of information needs to be obtained during interviews and research, and helps the writer seamlessly integrate the client's marketing messages into the article.
Two-step interview process: Once you've made the decision to do the story, you will first interview your client's subject matter experts to get their side of the story. This is a basic who-what-when-where-why information gathering, with an emphasis on helping the interviewer/writer appreciate why your client's technology or products offer unique advantages to the end-user's project requirements.
We typically prep for these calls by using the Writer's Brief to compose a set of ten to 12 detailed questions, combined with initial research on the product or system that's at the center of the story. If it's new technology, we also try to reach out to our client to get any added background. Brochures or internal PowerPoint training modules are always helpful to make sure that we're sufficiently grounded in the topic to ask intelligent questions.
This initial call gives us the detail to then fully prep for a similar call with your client's end-user technical contact. Generally, in this second call, we cover the same questions as the initial background call. The difference is we've been prepped for the specific areas to ask about – the ways in which the client's technology and (usually) the expertise the client's technical staff made a valuable and effective contribution to the success of the project.
This two-step process also alerts us to any areas of concern or "sensitive issues" that need to be addressed with care. Case studies are meant to be success stories and developing them should not in any way cause friction or complications between your clients and their end-user customers.
Also, with permission from all participants, all calls are recorded and transcribed. This provides detailed, useful records about specific project developments. Transcripts are also great sources of exact quotes that can make the difference between a good and great case study.
Recording the call also takes the note-taking pressure off the interviewer, which helps keep the conversation more fluid.
Managing the draft: A focused and well-prepared research process should capture enough information to write the first draft efficiently. Even if there are some technical or product-related questions that need to be cleared up, these can be noted in the first draft to keep work moving.
Our review process is usually in three parts:
Internal: Godfrey makes sure the draft aligns with the established Writer's Brief, and makes certain the content, messaging and style align with each client's overall brand messages, as well as any product- or program-specific messages. The main goal is to deliver a draft to the client that should require minimal revision by the client, before it is delivered to the end-user company for review.
Client Review: This is one of two points in the process where delays may occur. Client subject matter experts who were initially interviewed about the project will need to review and confirm that technical details and descriptions of the process are accurate.

These individuals often have packed schedules and reviewing case study articles is probably going to be pretty low on their to-do list. Establishing a clear review schedule and setting regular check-ins with your client on the status of the draft can help keep momentum going. It can also be helpful to establish the kind of review needed. Subject matter experts should provide factual and technical feedback. They aren't expected to perform wordsmithing or fine-tune the article's style.
End-user Review: Once the client review is complete, the draft should be locked down, telling the story accurately and touching on your client's key promotional messages in an engaging way. Next, the end-user should review the draft. This is also a point where delays can occur, since the end-user is essentially doing your client a favor. Most of the time, if they're happy with the way the project went, they will make the time to give you good feedback to finalize the story and get it published—either in the trade press or on your client's website.

At the same time, that end-user review is happening, we usually try to obtain photography of the finished project. Good photography helps validate the success story you're trying to tell, and trade publications always prefer to run stories with artwork. A project photo is also very useful once you begin promoting the story on your website, through social media and in online newsletters.
From interviewing through final draft approval, this process can typically take six to eight weeks—assuming solid initial input and no highly complex technical issues need to be researched and described in the story. If more than one round of drafts is needed to satisfy feedback from your client or the end-user, another two to three weeks may be required.

It may seem like a major effort to get case studies produced—and it can be, without good planning and a strong buy-in from your client to collaborate on finding, producing and publishing the work.
However, we have found that the time and effort is worth the investment:
Your client has a detailed 800-to-1500 word article that gives real-world, working proof of the value of their technology and products, validated by a third-party. That article can be promoted to the trade press and be used as branded material for you client's content marketing efforts.
Portions of the article can be excerpted for blog and LinkedIn posts. Images can be used with captions to promote the story on Facebook, Instagram and other social media channels. Diagrams or schematics can be adapted for use as infographics.
Researching and writing the story can help build deep expertise at your agency in multiple strategic and technical topics. These include your client's technologies and the applications/production machines they are used in, key business needs and trends in the markets your client targets, and overall/emerging trends in broad areas such as manufacturing, automation, logistics and construction.
One story often begets another: Once you begin publishing and promoting case studies for one group of products or project teams at your client's company, there's a good chance others will come forward with their own success stories.
The opportunity to talk to engineers, to learn from them, to uncover their passion and tell their stories to a wider audience—especially other engineers—is one of the most rewarding aspects of my job. With the right planning and effort, it can also prove to be one of the most valuable and effective ways to reach the B2B engineering audience with content they value and will use to make their buying decisions.
Brian Moore - Content Director
A storyteller with three decades of B2B writing and content development experience, Brian loves talking to engineers and technology-oriented professionals. He knows they have great stories to tell.