Blog Post
Your 2024 B2B Marketing Strategy: Business as Usual, With Plenty of Potential
Publish date: Nov 10, 2023
|
Reading time: minute

s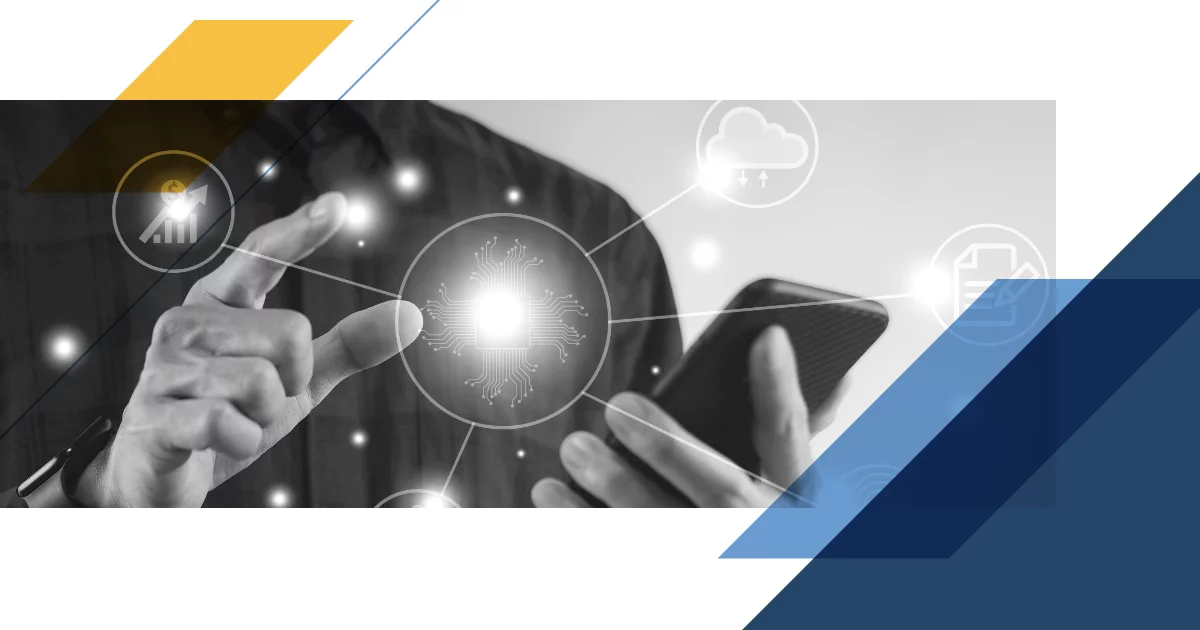 It's time to put your 2024 B2B marketing and communications strategy into high gear. Yes, it's tough to get going while you're still working hard to keep this year's programs on track. You want to do the deep dive into your results to assess which programs, channels and messages hit the mark … and which ones fell short.
That assessment is critical: you won't be able to build on your successes for 2024 or make the critical decisions to adjust, update or replace existing plans and programs if you can't make realistic, data-driven judgments about 2023.
At the same time, there are many questions about how to weave the latest artificial intelligence (AI) technologies into B2B marketing and communications strategies. AI companies are launching a range of powerful new tools, with mixed results. Combined with all the industry chatter, the hype may signify … something. No one is ready to decisively say what that something is.
These tools have great potential, ranging from research to persona building to data analysis — but waiting for clear answers on how to best integrate them into your 2024 strategy risks unnecessary delay. There is much you can do now to lay the groundwork for a strong 2024 strategy that is ready to launch and is flexible enough to take advantage of new AI tools in ways that best benefit your unique needs.
The basics still matter
Even with the rapidly shifting B2B marketing and communications landscape, the fundamental tools and techniques of strategy and planning still need to be applied. You need to define your strategic considerations and goals and integrate those considerations as the backbone of your 2024 strategy.
The basic principles and practices still apply.
Know your target customers: What is driving them now; what key technology and operational challenges do they face as markets evolve and they launch new products, services and initiatives?

Assess how inflation across virtually all industry segments impact their budgets and how to get the strongest ROI for their investment.

It's also important to review your target audience's information preferences: are they still focused on trade press and web pages, for example, or have they shifted to online webinars, YouTube videos and other sources of in-depth technical insight?


Conduct vital research: Interviews with key subject matter experts, desk research and fresh competitive market research, combined with insights from your 2023 programs, are still essential steps to formulating a strong 2024 strategy.

B2B marketing is more data-driven than ever. Build strategy and planning on solid insights about current market, audience and technology conditions — critical factors such as change in competition, new manufacturing challenges and the impact of ongoing initiatives focused on sustainability, global supply chains or filling skills gaps.


Refresh messaging and content development: Insights gained from new research should drive decisions about brand and product messaging (along with assessments from 2023 results). Which messages will still resonate in 2024? Do they need a rework or just a refresh? Brand-level and industry-specific messaging, if it has only been recently launched, could be a candidate for refresh, while older messaging needs to be assessed against new target customer and industry-specific changes.

Reviewing and refreshing content development is equally important. This includes assessing changes in preferred channels by target audiences: Are blogs or lead-gen white papers still effective, or are livelier tools such as on-demand webinars or podcasts more appealing ways to communicate critical data? When you know where your audience is, where they're spending time and where they're moving to, you adjust your plan to ensure that your message and content is in their preferred channels.


Identify ways to improve marketing and sales alignment: Do we have the right message, the right audience to target and the right content that drives awareness and consideration that match with sales goals. We also need to make sure we are defining how success is defined, tracking how the strategy/plan is structured and implementing tactics against the right metrics, such as against MQLs and ultimately sales.


Actively test and asses the value of AI to strategy: Some see AI as the biggest disruptor or game-changer for the industry. The interest is intense: ChatGPT set new records when it reached 100 million users in just two months after launch. The potential risks and rewards for this technology are unprecedented. We need to focus on defining and standardizing how AI will transform B2B strategy in a constantly evolving industry while staying on track to deliver the core B2B strategies our clients depend on.

At Godfrey, we are looking at widely used platforms like ChatGPT, as well as newer, more niche tools that appear to have functionality that supports our daily work in B2B marketing. We're evaluating those tools with our teams, developing use cases and testing them to experience firsthand the value and potential they offer.

Companies should also assess their existing technology platforms to determine what AI capabilities are already available to them. SaaS companies are beginning to implement AI capabilities into their solutions to meet demand; it's quite possible that those tools now have AI capabilities integrated and ready to be trialed.
Learn by doing
Change is the constant challenge we all face. When new B2B channels and technologies like AdWords and easy-to-produce digital podcasts and video debuted, figuring out how to fit them into B2B strategies, plans and tactics took time and effort. The same will hold true for AI.
You can learn from others and then apply what you learn to your unique offer and approach. Be comfortable with test, learn and advance. In data-driven B2B marketing, you test, compare, evaluate and move on — your programs are meant to tell you what is and isn't working.
Set goals, measure and eliminate the programs, ads, content or channels that don't deliver the return you seek. Have the confidence and freedom to apply that same perspective to the wider universe of your 2024 B2B strategy.
Alison Fetterman - Vice President, Strategy & Analytics
Alison leads the strategy and analytics teams, focused on driving insightful and innovative ways to connect with clients' audiences and clearly show a strong ROI for Godfrey's B2B marketing programs.