Solenis
A LEAD-GEN CAMPAIGN THAT HITS THE SWEET SPOT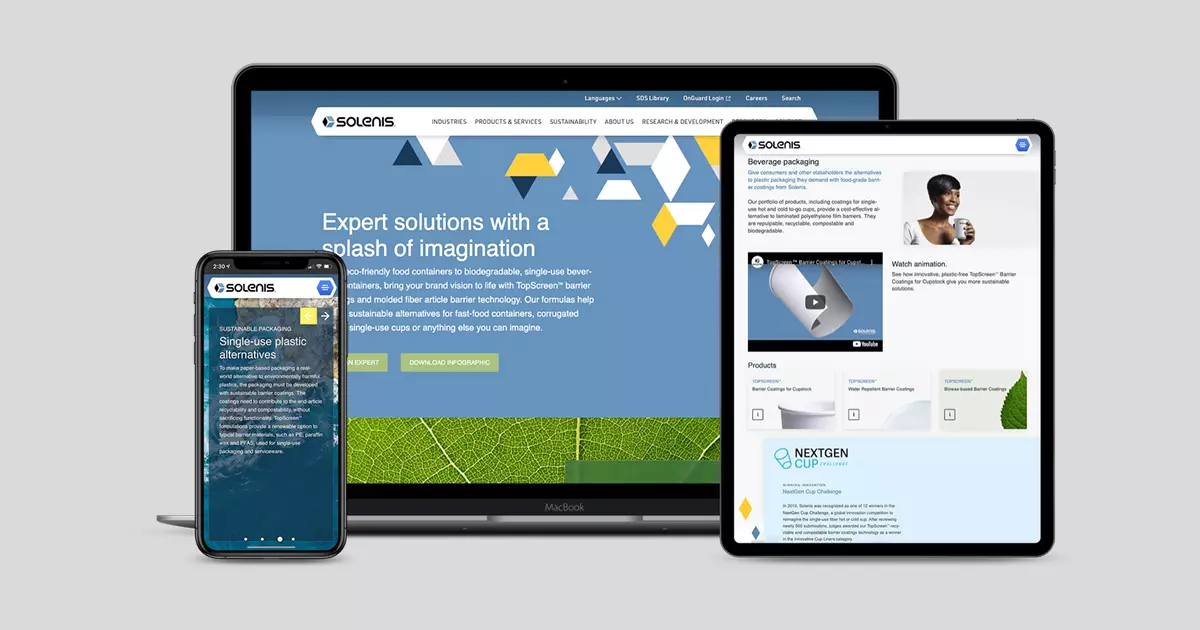 The Challenge
Creating opportunities with new audiences.
After its acquisition of a leading ecological coating company in the food and beverage industry, Solenis wanted to build visibility with audiences in those industries seeking sustainable barrier coating solutions. Its proprietary technology, TopScreen™ barrier coatings for cupstock, had already been named one of twelve winners in the 2019 NextGen Cup Challenge, a global innovation competition to create recyclable and/or compostable to-go cups.
Now, Solenis wanted to capitalize on its momentum with a lead generation campaign to promote its eco-friendly food and beverage packaging technology to two audiences with distinct needs.
Paper converters: As a longtime supplier of specialty chemicals to global paper markets, Solenis was a familiar brand to some — but not all — relevant converters who take paper and paperboard from mills and convert them into food and beverage packaging, like to-go cups and burger wrappers. Godfrey research showed that this audience needed content geared toward the technical aspects of incorporating new sustainable barrier coating solutions into existing equipment.


Brand managers in the food and beverage industry: This audience wasn't familiar with Solenis but was searching for solutions that could help them offer consumers and other stakeholders sustainable food and beverage packaging options. As a result, Godfrey's research suggested that campaign content should be less technical and speak instead to the audience's unique pain points, like ensuring food-compliant, PFAS-free packaging and meeting sustainability goals.
The Solution
Tactics tailored for each audience.
Godfrey developed a food and beverage paper packaging campaign with tactics tailored for each of the two audiences.
Tactics for each audience included targeted programmatic advertising, paid social media (including LinkedIn InMail and single-image ads) and PPC advertising. For the brand manager audience, Godfrey developed new assets, including a landing page plus a downloadable infographic. Our team also developed new creative, including an eye-catching landing page that reflects the ability of the Solenis technology to bring brand managers' packaging visions to life.
In addition, Godfrey provided public relations support. The goal was to leverage third-party earned media that promoted Solenis' expertise among the key markets and audiences. Along with the development and distribution of several news releases, our team developed and pitched a series of executive and technical thought leadership articles. Godfrey secured numerous placements in key media outlets, including press release pickups and feature bylined articles.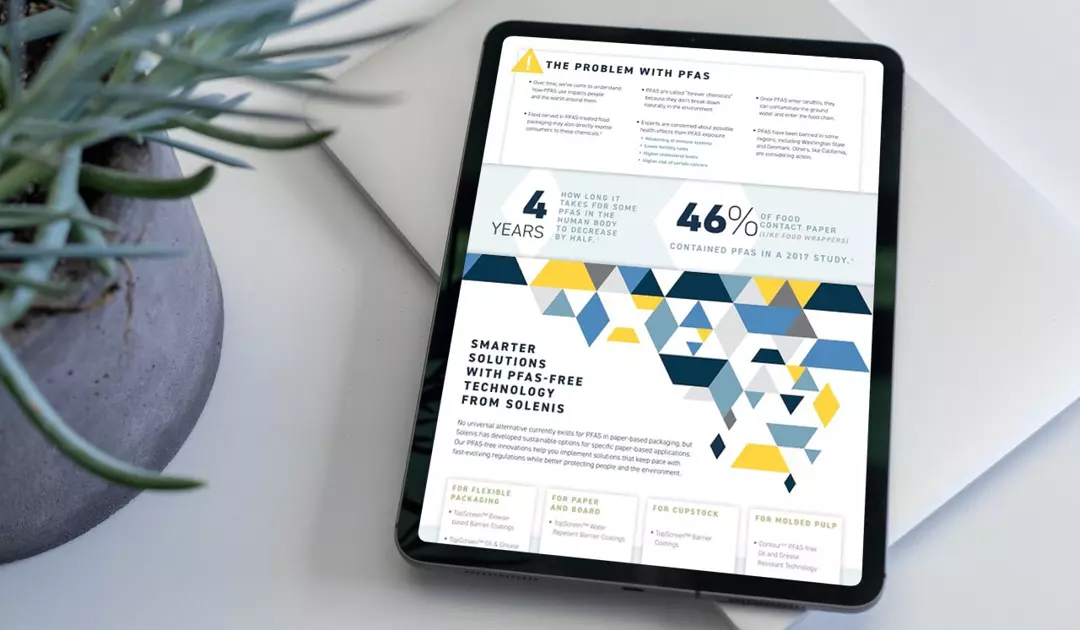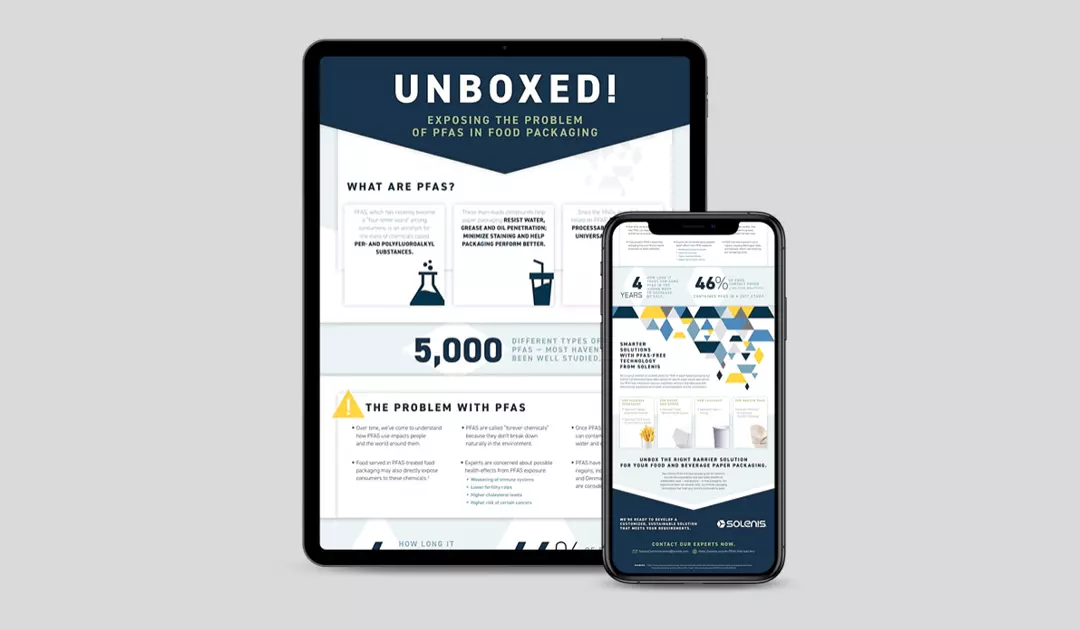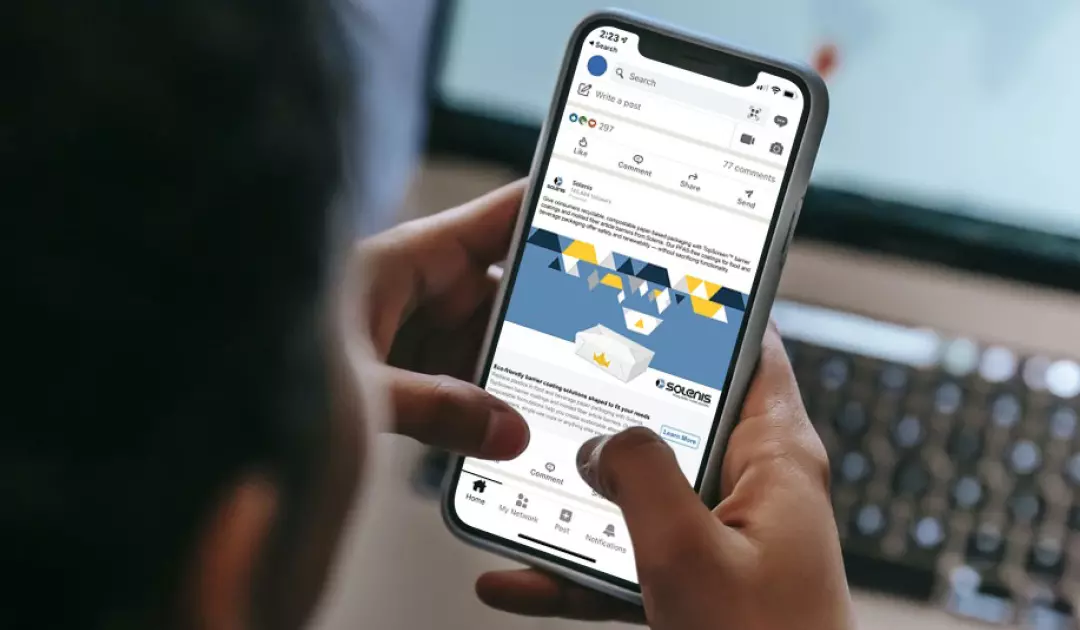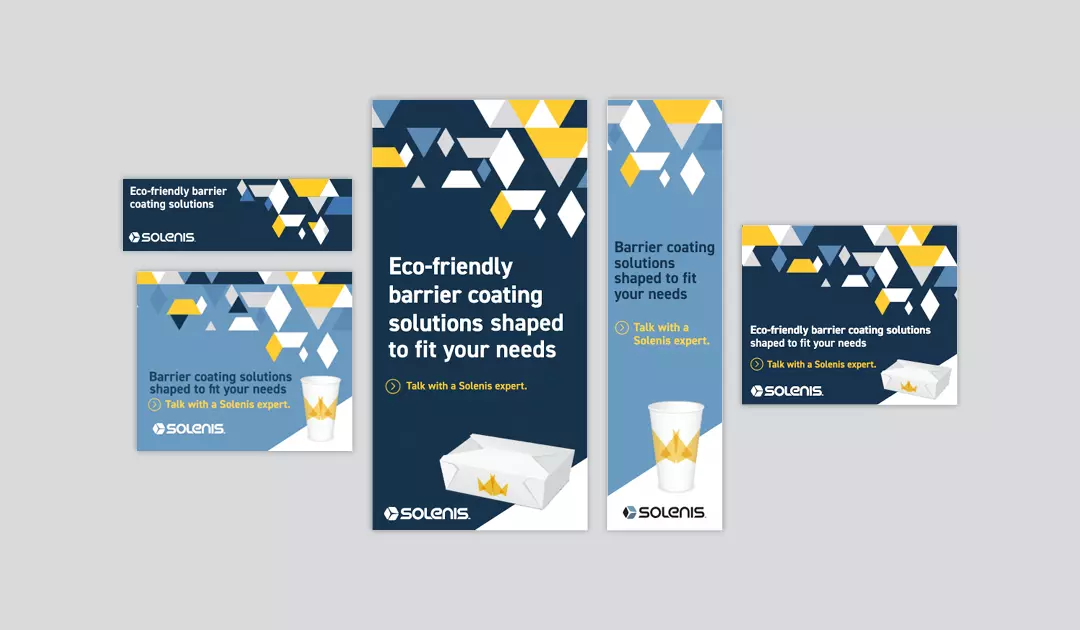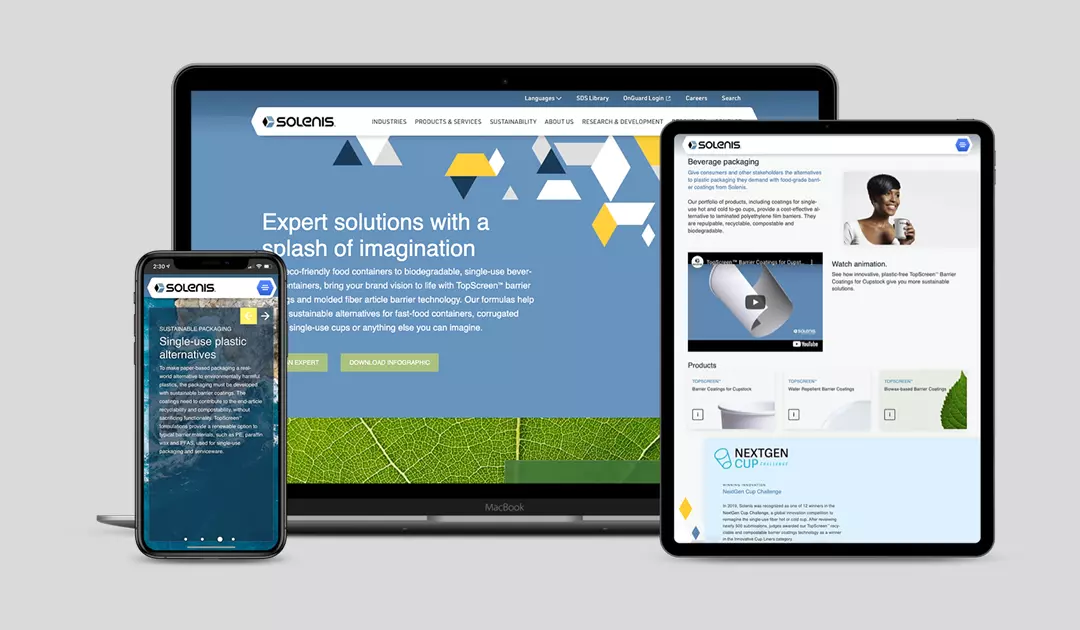 The Results
Outperforming industry averages
The food and beverage paper packaging campaign, originally planned to run for six months, launched in October 2020 and was renewed for an additional six months. The campaign continues to outperform industry averages, delivering feature PR placements in key media outlets and a strong stream of marketing qualified leads (MQLs).
Between January 2021 and July 2021, the campaign has generated over 6,500 total website sessions, with over 8,700 total page views.
Based on its success, Solenis has renewed the campaign through their 2022 fiscal year.
1,029
Product Detail CTA Clicks
102
Infographic Downloads
138
Ask an Expert CTA Clicks
5,500
Impressions & 74 Leads in 2 Months
73
%
Click-Through Rate in June 2021 Alone
Services
Campaign Planning
Content Creation
Customer Experience
Data and Analytics
Landing Pages and Microsites
Lead Generation
Media Planning and Buying
Public Relations
Research
Sales Promotion and Support
Social Media Management
Strategy
TAKE THE NEXT STEP
We're an agency that knows what it takes to overcome the challenges B2B industries face. If you're ready for marketing that really works, we are too.